Men's Team
1
Not the time to panic says Clichy
Gael throw
Gael Clichy is urging calm ahead of City's trip to QPR.
The French left-back knows there is a dark cloud hanging over the Club after the latest Champions League set-back, but says a victory over Harry Redknapp's side would lift the gloom on Saturday.
City can ill-afford to continue the patchy form that has seen the champions beaten in three of the last four games in all competitions with Chelsea already six points ahead of the Blues.
Clichy, however, says the team has had similar bad patches in previous seasons and are working hard to get back to the form that has brought so many trophies in recent years.
"Now is not the time to panic," said Clichy. "We aren't comparing ourselves with where we were last year or anything like that, just taking it game by game.
We have to focus and concentrate only on QPR because we know that when we play at our best we are a very difficult side to play against and we showed that for most of the game against United

...Gael Clichy...
Clichy admitted to being disappointed with his own performance against CSKA in midweek, especially coming on the back of his excellent display against Louis Van Gaal's side a few days earlier.
Now he wants to look ahead and put things right as quickly as possible.
"I think I've done OK this season but the match against CSKA was not a great day for me," he said. "It's annoying because you try hard and you make the effort but sometimes in a split-second you make the wrong decision and there's nothing you can do to turn back the clock.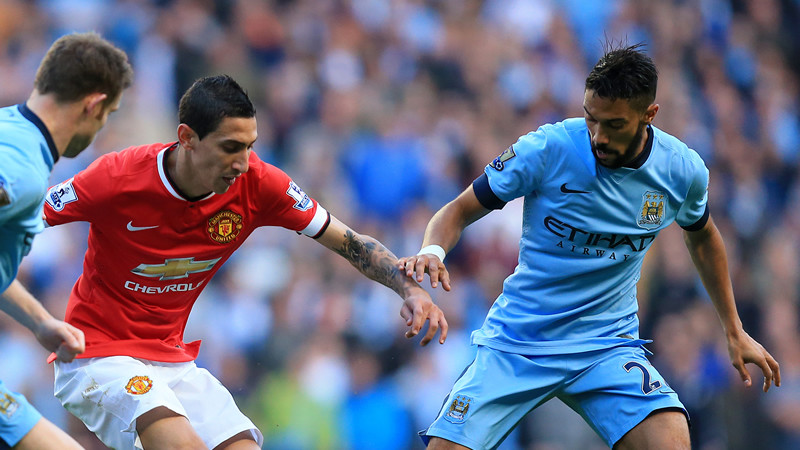 "I will try my best against QPR and I hope that I can play my part in bringing three points home, but as I say, it's a long season and nobody in the team is panicking because we've been here before and we know we will get things right.
"It won't be easy - we know QPR have been playing really well lately and were unlucky against Liverpool so this will be a hard match for us, but it is really important that we win it, particularly in view of the CSKA result and with the international break coming up.
"We know we need to make up for losing against CSKA, but we also expect QPR to make things difficult. In England, it doesn't matter if you are playing United, Chelsea, Norwich or Blackpool away from home because every team has a fighting spirit that means the position in the league doesn't mean a thing.
"Sometimes it's not the quality that is important, just who wants to win the most and we have to go to Loftus Road with the same mind-set that we had against United and make sure we have the fight to match the quality."
---
City will wear the new cup away strip for the first time at Loftus Road - get yours now!