Men's Team
1
Bayern attack holds no fear for Demichelis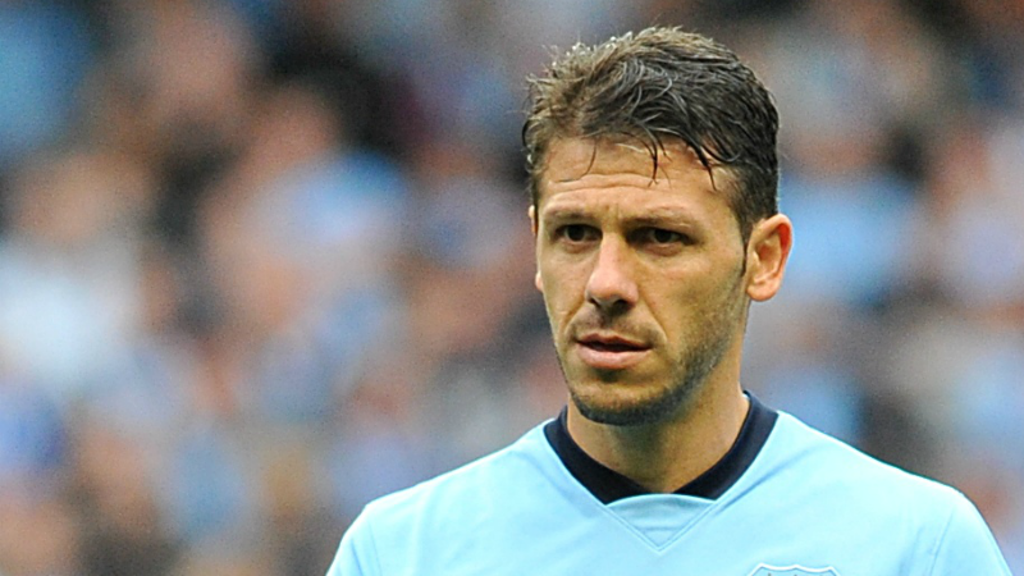 Martin Demichelis
Martin Demichelis is unfazed at the prospect of facing one of European football's most prolific forward lines.
Bayern secured another hefty Bundesliga victory at the weekend and have a 100% record in Group E where they are yet to concede a goal, but Demichelis believes City will raise the bar and give it their all on Tuesday evening in a bid to keep hopes of progressing alive.
Even the stellar talents Bayern possess in attack hold no fear for Demichelis who had an impressive game against Swansea at the weekend.
"I have faced them previously and for me is not a nightmare, more an extra motivation to face great players," said Demichelis. "I have played alongside Thomas Muller and Arjen Robben and I have also faced them with club and country so it is a good challenge.
"We're not sure whether some of our injured players will return and we are aware that Yaya Toure and Fernandinho are both suspended, but I think that the manager will choose the best possible team and we are not a one player side.
"I'm sure that every player will give his best to try to win the game and as I say, we went to the Allianz a year ago with a number of players missing and won 3-2 so we are more than capable of beating them again.
It is more than about players or tactics – it is about how we approach the game. We have to be the team we were last season, trying to press high, controlling the ball, going forward and trying to recover the ball quickly when we lose it

...Martin Demichelis...
"That's kind of team we all want to see and be and that's the kind of football we want to play, but haven't been able to do that regularly this campaign as yet."
Demichelis spent eight happy years with Bayern Munich, clocking up close to 250 appearances in the process. The popular defender won four Bundesliga title during that time and played in the 2009/10 Champions League final.
"I enjoyed my time in Germany," he admitted. "At the beginning you always have some difficult moments but once I was settled in the city, learned the language, the culture, the team, the football I had a cracking time.
"I won four Bundesliga titles, four German Cups, I played for seven years in the Champions League and I reached a Champions League final. I'm very grateful for what I lived during seven and half years at Bayern because they gave the chance to grow as a player in Europe – but we must beat them on Tuesday – that's all I'm thinking about now