Gael Clichy believes City's Champions League fate remains in the Blues' hands, despite failing to win any of the first three group matches.
City were given a lifeline when Bayern Munich thrashed Roma and, with a win over CSKA, could move ahead of the Italians if they again suffer defeat to the Bundesliga champions on Wednesday evening.
While Clichy accepts there is little City can do to influence the Allianz Arena clash, victory over the Russians is the only way the Blues can keep hopes of making the knockout stages alive.
"As the manager said, it is still possible for us to qualify but we have to take three points against CSKA on Wednesday because if we don't, it will be really difficult to progress, no matter what happens in the other game," said Clichy.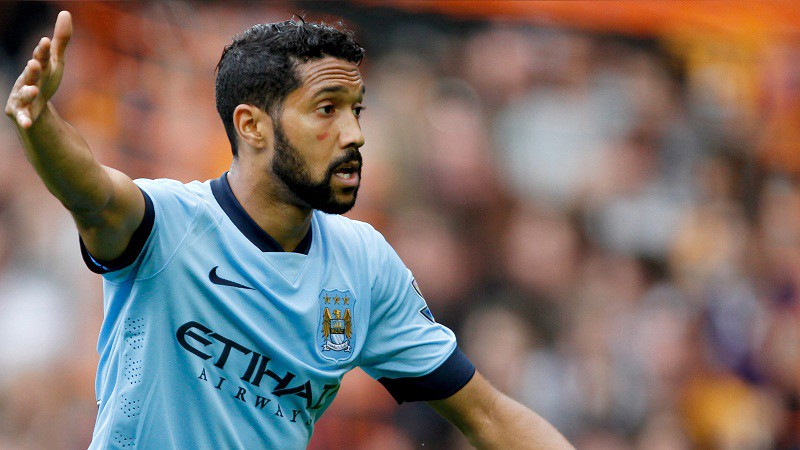 The past is the past and there is no point dwelling on how things have gone for us so far, we have to look forward and remain positive

...Gael Clichy...
"We know we have the quality to beat anyone home or away and we are really confident we can still progress, but we have to perform from the first minute against CSKA.
"I thought we were very good for the first 75 minutes against United and that's what we are capable of doing. We just have to work hard and make sure we take three points and move on from there."
With a sell-out crowd for Wednesday's game, Gael reckons the team and the fans can help each other.
With no travelling supporters permitted, the Etihad will be City fans only and the French full-back believes that has to work in the hosts' favour.
"We know our fans can be the twelfth man and we will need their help against CSKA," he said.
"I'm in my fourth year at City and the fans have always been there for us – of course, there are times when they are not happy because they expect better from us and at those times, I guarantee we the players will also expect better of ourselves.
"Our fans are among the best in England and they can be the difference on the night. Of course, we need to give them something to cheer, so the question is: do they feed off our performance or do we respond to their backing?
"I think it's both so as long as we are all at our best, everything should be fine. We'll be doing our best for them, that's for sure."