First Team News
1
Pellegrini hails 'complete performance' after Fulham rout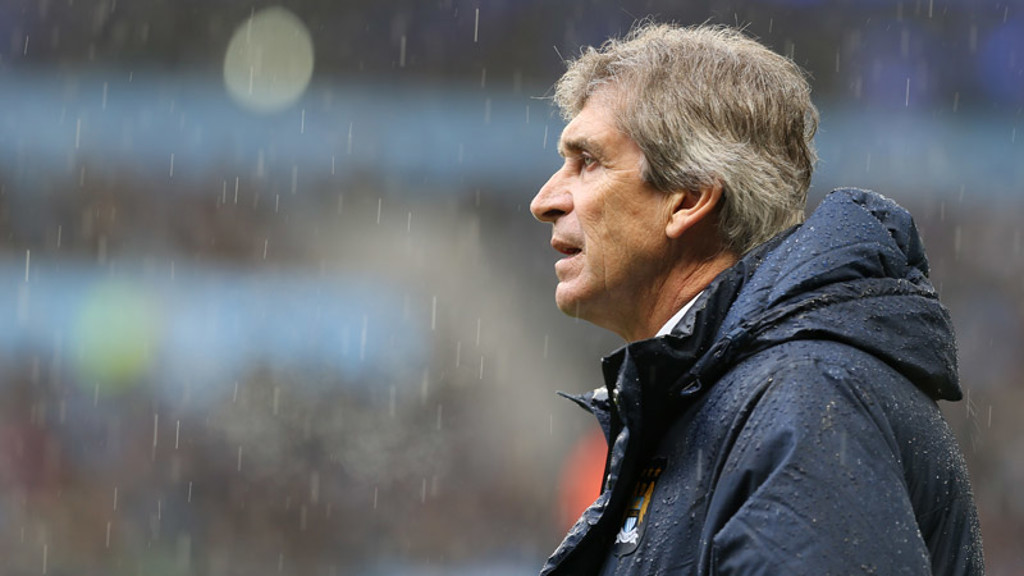 City turned on the style to thrash Fulham 5-0 on Saturday afternoon to keep pace with their title rivals.
With both Chelsea and Liverpool showing no signs of letting up in their pursuits of the Barclays Premier League trophy, Manuel Pellegrini knew it was vital for his side to rediscover their very best form with just ten games of their season remaining.
That's just what they did courtesy of a hat-trick from Yaya Toure and goals from Fernandinho and Martin Demichelis on a pleasing afternoon for the City boss.
"It was a complete performance because again we kept a clean sheet and that's very important," the 60-year old smiled.
"In the last part of the season, we must be a very balanced team, not only scoring five goals but keeping it tight also.
"We made some changes towards the end of the game, thinking about what we must do on Tuesday against Manchester United but before the match we were only thinking about this one.
"We had to be professional as Fulham defend very well usually, so when they score one goal it's very difficult to get back into the game.
"It was more difficult for Fulham with ten players but before the player was sent off, we had scored a goal and were looking good."
Pellegrini also revealed his pleasure at the impressive goalscoring exploits of Yaya Toure from midfield.
The Ivorian hit his 49th, 50th and 51st goals for the club and his 20th of the season in all competitions against the Cottagers, which as far as the Chilean is concerned, proves that the Blues don't just rely on their strikers to find the back of the net.
"At the beginning of the season, Yaya received criticism for not defending well," Manuel said.
"For me, it would be easy to let him defend and not get forward but then we would lose something from our attack.
"I don't think it's easy for a midfielder to score 20 goals, it's a great achievement.
"We don't just depend on one striker – if the strikers don't score, we have other players who can do it - that's important."
Finally, Pellegrini also refused to rule Arsenal out of the title race despite their 6-0 defeat to Chelsea at Stamford Bridge earlier on Saturday, stating that he believes that it's still a four-horse race.
"I don't think it's just between City and Chelsea – we must see what Liverpool are doing every week," he declared.
"Maybe Arsenal had a bad game today but they're still only seven points behind Chelsea – I think all four teams have the same chance to win the title.
"There's a lot of points left to decide the title for all of the teams.
"Maybe in the last month we are not scoring so many goals, but we were always creating chances. I hope we continue.
"Winning is always a good preparation for the next match. The derby is a special match so tomorrow we must try to forget about today and start thinking about Old Trafford."
By contrast, Fulham boss Felix Magath was disappointed with the efforts of his players at the Etihad Stadium.
The German admitted that his side gave up after Fernando Amorebieta was shown a red card.
"Until the first penalty, I think we did quite well," Magath reflected.
"We looked forward to coming here after our win last weekend but that penalty was not a decision that we could manage.
"We lost confidence and so after the second penalty, we didn't play anymore.
"Nobody expected us to win here at Man City, so it's normal that we lost, nobody will care about it.
"But I'm not happy with our performance after the second goal, because, sure it was a bad moment for us to lose a player, but that's no reason to stop playing. We have to play 90 minutes with 10 or 11 players, it doesn't matter."