Men's Team
1
Champions start title defence away at Newcastle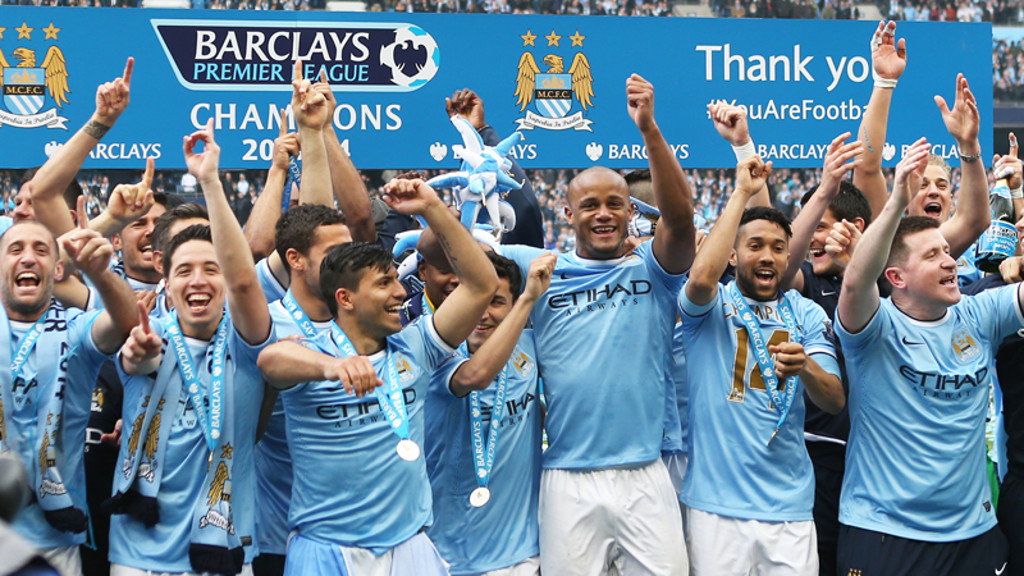 cele
The champions will kick-off their title defence against Newcastle at St James' Park on Saturday 16 August.
---
---
Seasoncards sold out a week ago and today, with 59 days to go until the 2014/15 season, City have learned the general outline of their domestic schedule.
Most eye-catchingly, the first game at the Etihad Stadium of the campaign will be against last season's runners-up, Liverpool, on Saturday 23 August.
Though attention may be focused in on Brazil at present, the club season is drawing ever-closer and the sight of a trip to Newcastle on the horizon and an early showdown between last season's top two will be sure to whet supporters' appetites for the upcoming campaign.
Of course, City kicked off last season against Alan Pardew's men at the Etihad Stadium and chalked up an impressive 4-0 win, while Manuel Pellegrini's men also won the away game 2-0 at St James' Park.
In all, the Blues have won their last five games at St James' Park in all competitions.
It's a tricky start to the season for City, with Liverpool, Chelsea and Arsenal all lying in wait before the end of September.
Other notable dates include Boxing Day where the Blues will travel to The Hawthorns to face West Brom and Sunderland are City's first opposition of 2015 on New Year's Day at the Etihad.
Elsewhere, the first Manchester derby of the season will take place at home on Saturday 1 November, while the return game will be on 11 April at Old Trafford.
QPR visit the Etihad Stadium on Saturday 9 April - almost three years to the day after that unforgettable 2011/12 finale.
City once again finish off their season at home, when Ronald Koeman's Southampton travel to the Etihad Stadium on Sunday 24 May – a game which follows a run of 10 games without facing one of last season's top four.
*These fixtures and the kick-off times are certain to change once broadcasters make their picks for live screenings.
You will hear about any alterations first on mcfc.co.uk.