Men's Team
1
Negredo undergoes surgery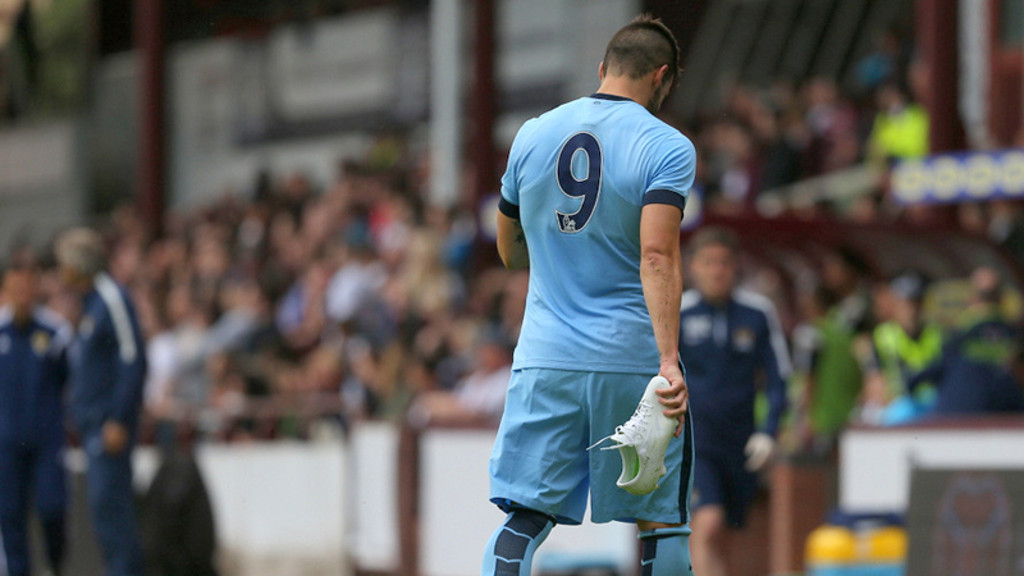 Alvaro Negredo could be side-lined for up to three months after undergoing surgery on his metatarsal injury.
Manuel Pellegrini confirmed the Spaniard had an operation on Tuesday and is not expected to return until October, though he could return sooner if the injury heals well.
Speaking at a press conference at Sporting Kansas City's Sporting Park, the Blues' boss said: "Alvaro had surgery today on his broken foot and he will probably be out for two or three months.
"It is a blow for us because Alvaro is a very important member of our squad so obviously we will miss him."
Pellegrini added that the match against MLS title holders Sporting Kansas City will be a tough start to the Blues' US tour, saying: "It will be difficult because we are just starting our season but I think you will see two teams who are both champions and will both be looking to win the game. "
When asked if there is likely to be any transfer activity in the coming weeks, Pellegrini said: "I don't think the squad is complete yet but we have six weeks before the transfer window closes. Perhaps there is the option to bring one or more players in or maybe one or two will leave our squad but there is time for us to consider what is best for our team."
Alongside the manager at the press conference was Aleksandar Kolarov, who promised City will be looking to win their first piece of silverware of the season against Sporting KC.
He said: "We are in a different moment because we have only been in training for a few weeks but we will be going out to win the game because it's important we show why we are the champions of England every time we play."