Men's Team
1
Pellegrini: It's too soon to call us favourites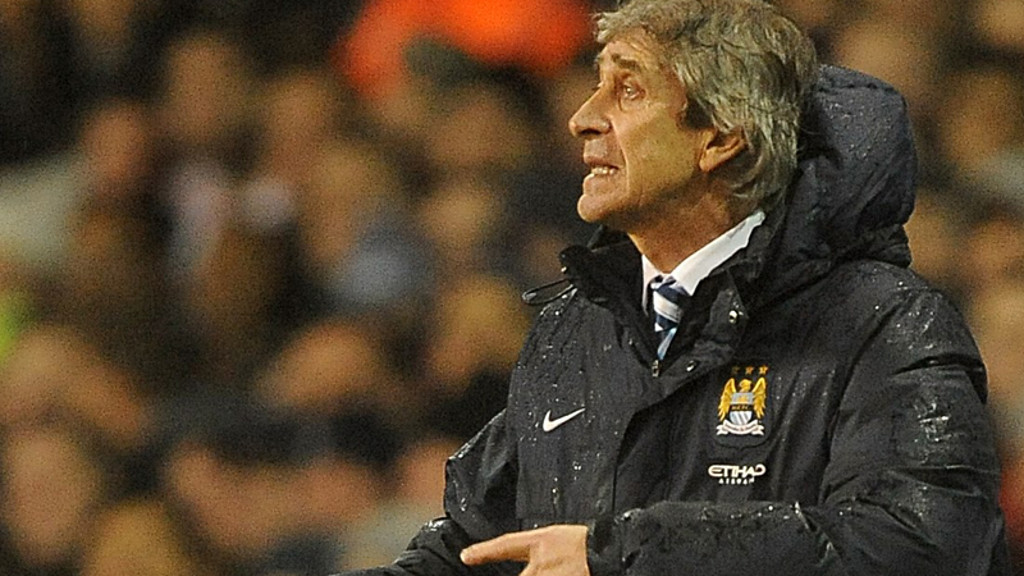 Pellegrini
City have now scored four or more goals in 14 games this season but the manager still refuses to get carried away.
Despite witnessing his side rack up another five at White Hart Lane to take the tally up to 11 in two matches against fifth-place Spurs, Manuel Pellegrini still believes it's too early to talk about City as shoe-ins for the Barclays Premier League title.
"I think it's too soon to be the favourites – there's a lot of matches to play," Pellegrini declared.
"If we continue to play the way we are, we will have chances to win but it's early.
"We played some fantastic football in the first-half – we scored just one goal but we had three or four more clear chances to score.
"We also defended very well, which is what I want – to have both."

...Manuel Pellegrini...
The Chilean was also asked if he thought that the decision to award a 51st minute penalty to his team and to send off Danny Rose was the turning point in the match.
"I don't think the penalty was the turning point," he told Ray Stubbs.
"I don't think we deserved just one goal from the first half – of course playing with one player less is more difficult for Spurs but I don't the game changed in that moment.
"We were the team that had all of the chances, all of the possession and scored five goals.
"We also missed many clear chances."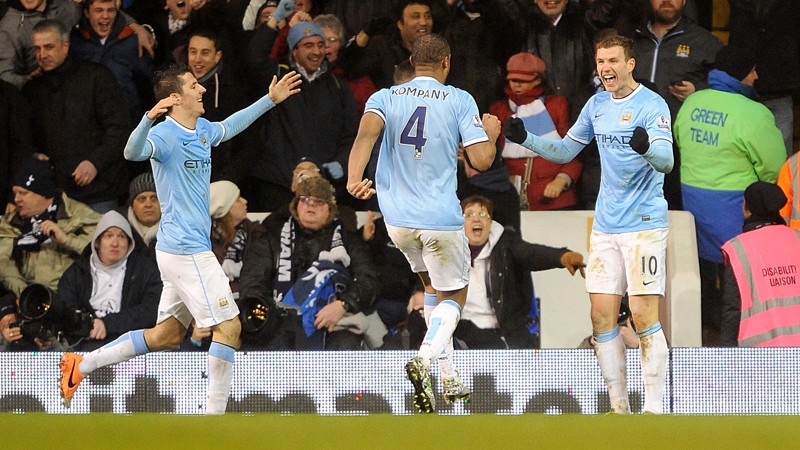 Captain Vincent Kompany spoke to BT Sport straight after the full-time whistle and expressed his delight at the performance, not just the result.
"I'm so happy with the win and the way we played," Kompany beamed.
"It was the way we played, it's not just the result – we enjoyed it. It's a great time to be part of Man City.
"It's bad news to lose Sergio but we'll have to see, I don't know how bad it is. There's good news though – Jovetic stepped up and scored today and he looked like the player we thought he was when we got him with this performance.
"But we still have no silverware, there are still a lot of games to be played – we'll stay calm and just prepare for the next game."

...Vincent Kompany...
Pellegrini's Spurs counterpart Tim Sherwood was philosophical in defeat and refused to blame refereeing decisions for the scoreline.
"Andre got the first decision right with the offside decision," Sherwood conceded.
"I think Ade touched it, which makes Michael offside.
"It's hard enough 11 against 11 against this team - they're on a different planet to anyone else at the moment.
"The red card turned the game. It's tough but we weren't as good as them anyway.

...Tim Sherwood...
"We got it back to 3-1 but once you go down to ten men we were never going to get back into the game."
---
City take on Sunderland in the Premier League on Wednesday 12 February in what will be a dress rehearsal for the Capital One Cup Final in March.
Can the Blues avenge the Stadium of Light defeat earlier this season? A night match under the lights at the Etihad and a preview of the forthcoming final - demand is expected to be high as Manuel Pellegrini's side attempt to continue their incredible run.
Don't miss out - ticket details here.