Men's Team
1
Pellegrini: We're only thinking about the present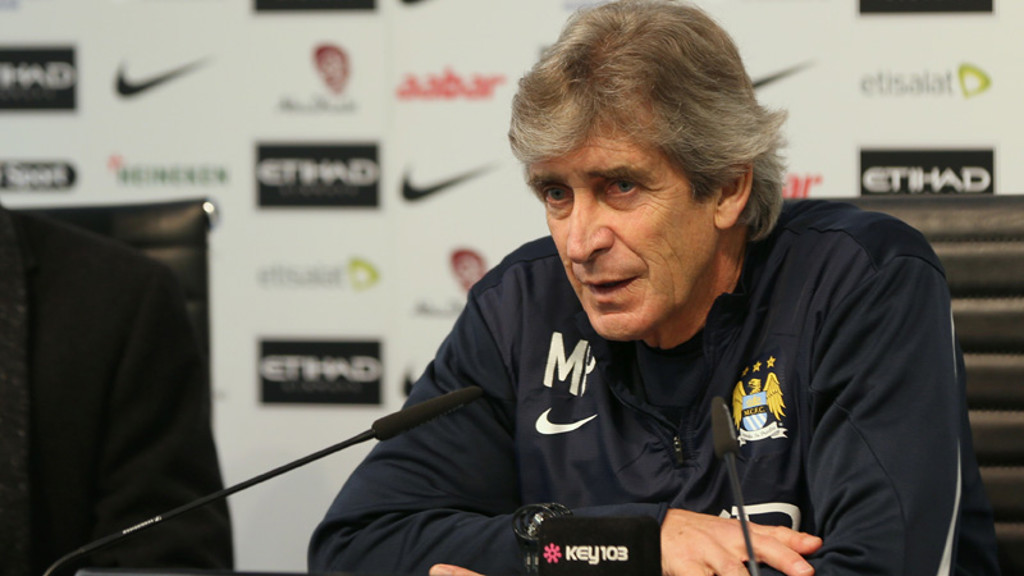 Presser
Manuel Pellegrini says he's not thinking about trophies just yet as City prepare for their Capital One Cup semi-final clash against West Ham.
The Blues are still in contention for four titles this season, but the Chilean asserted he and his squad are taking it one game at a time.
"We are not thinking about the four trophies, we are just thinking about winning the next game we have to play," he said.
"Tomorrow is one of the two games of the semi-final of Capital One, it is very important we play here at home and I suppose we are going to have to have a very good performance to try to win against West Ham.
"But after West Ham, we will only be thinking about Newcastle. So I repeat, we are not thinking about the trophies, we are only thinking about the present."
Sam Allardyce's side may still be recovering from a shocking 5-0 defeat by Nottingham Forest in the FA Cup's third round, but Pellegrini has predicted things will be different at the Etihad and admitted he will too will look to shuffle his pack.
"They had an awful result, but I don't think they played their best starting eleven," he said.
"I think they played with young players and I am absolutely sure it will be a very different game here to what they played on Sunday - so it's important for our team to play well and to try to win.
"I think it's very important to play the first leg here at home, so tomorrow we will try to win and if we can score more than one goal it will be very important for the second leg.
"I don't know exactly how many changes we are going to make, but we are going to make some changes."
The good news for City fans is that the injury list is getting shorter, but the Blues will still be without three players for round one of this league cup test.
"Jovetic, Aguero and Rodwell are injured and cannot play tomorrow," the manager revealed.
"Jesus Navas has a little problem with his knee. It's not very important, but we are just being cautious.
"Richards can play, but he is not in the squad list. He must work a little more, but he is not injured and Demichelis is in the squad."
Pellegrini revealed the coming weeks look set to bring more good news with two key players likely to return.
"I think Sergio will be back during January - he's working, he is training," he said.
"Of course it's very good news. Any players that are recovering from their injuries is very good news, especially an important player like Kun Aguero.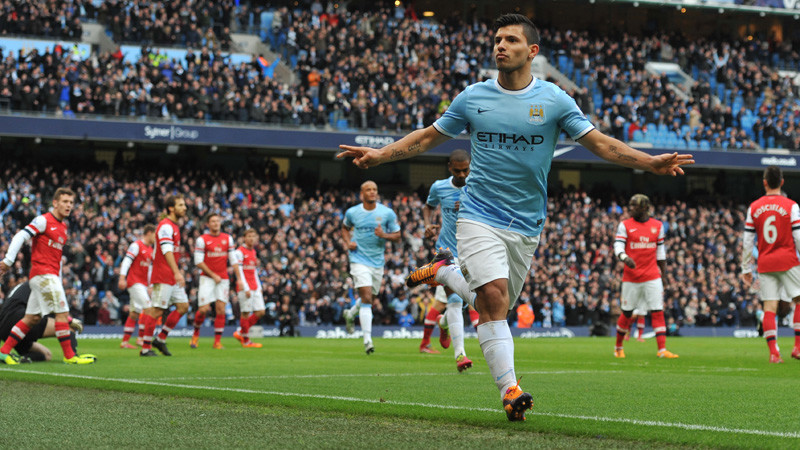 "It's difficult to know [with Jovetic], but I suppose the same as Kun, during January.
"Of course for the player it is very bad news always for him that he cannot play because I think he is a very important player.
"But things happen and we must try to be optimistic for the future and suppose that Stevan will play the second part of the season."
With the transfer window just a week old, there is still plenty of time for the Blues to add to their squad if they so wish, but the manager maintains it is not a top priority.
"For the moment there is no news," he declared.
"Of course if we bring a new player here at City, it's because he's a very good player.
"I think in this squad we have a high level of all the players, so if we want to improve, we must try to buy an important player.
"That's why I repeat it is not our first concern and we are not hurrying to make a decision. We are just seeing two or three things, but nothing important for the moment."