Men's Team
1
Pellegrini delighted with second half reaction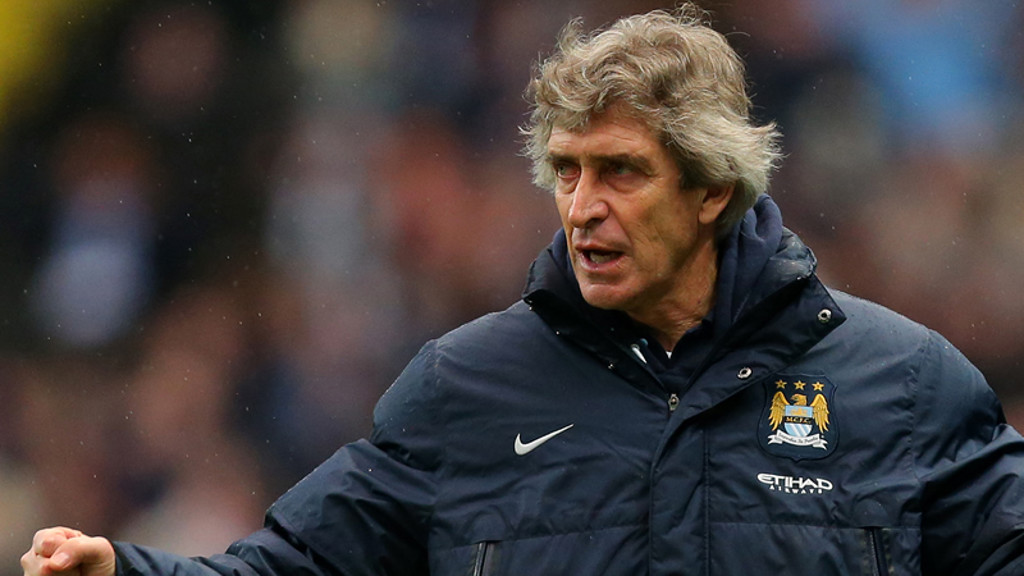 mcfc
Manuel Pellegrini admitted that he would have changed 11 players if the rules allowed, with City 2-0 down to Watford at half-time in the FA Cup fourth round.
The City boss was so dismayed by what he had seen in the opening 45 minutes, he revealed that he had more than 10 points to squeeze into his 15 minute half-time briefing.
Whatever the Chilean said to his players, it had the desired effect, as his team ran out 4-2 victors after a thrilling second half comeback.
"I was very worried at half-time because I talked with the players a lot before the match and said that in the FA Cup, teams that play in a lower division have a lot of motivation," he reflected.
"If you don't play with 100% intensity and desire you can lose and go out of the competition and we were jogging in the first-half - if you play like that you can't win.

...Manuel Pellegrini...
"I didn't underestimate Watford, I didn't think it would be easy and I told the team this. The players must not believe they have an easy game but I feel that they had a very good reaction in the second half.
"We changed everything, we played with tempo, with pace. We continued playing in the same way we've played in this whole season at the Etihad.
"This reaction was very important."
Sergio Aguero's second half hat-trick will grab the headlines but Pellegrini believes that all of his players showed great desire to turn the game around.
The 60-year old revealed that he left his Argentine striker on longer than he had planned on doing but was relieved to get through to the fifth round of the FA Cup and heaped praise on the opposition for giving his team such a stern test.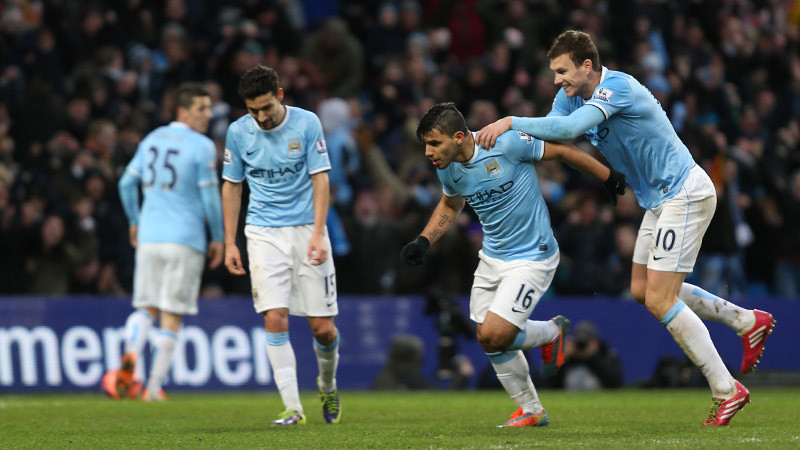 "The whole team didn't do the things that we normally do in the first-half, the most important thing for me is that Watford didn't score the third goal. If they'd have scored that, the game would have been finished," Pellegrini said.
"Sergio is a top player, he's very important for us.
"We didn't want him to play 90 minutes, the idea was for him to play 60 or 70 minutes but it didn't turn out like that.
We had to leave him on and he made the difference.

...Manuel Pellegrini...
Pellegrini also stressed that it's not a priority for the club to do business in the Janaury transfer window.
"We'll see what happens, deadline day is 31 January – it's not our first concern but we'll see what happens in the future," he said.
"I don't have weak feelings about the team based on one half of football. It's normal that the lower division team has a lot of motivation. But the reaction was there and we played a really good second half."
Watford boss Giuseppe Sannino was delighted with his team's efforts and also paid tribute to the opposition.
"City have scored so many goals this season, I'm pleased that we made it difficult for them and it took them so long to score a goal," Sannino declared.
I usually watch Manchester City on the television but it's different when you are standing on the touchline they have some fantastic players.

...Giuseppe Sannino...
"I think they can compete for all of the trophies they are looking for but football is very strange and they will have to stay focused."
---
City take on Sunderland in the Premier League in what will be a dress rehearsal for the Capital One Cup Final in March.
Can the Blues avenge the Stadium of Light defeat earlier this season? A night match under the lights at the Etihad and a preview of the forthcoming final - demand is expected to be high as Manuel Pellegrini's side attempt to continue their incredible run.
Don't miss out - ticket details here...