It's been a couple of seasons since the Blues travelled to Ewood Park to take on Blackburn Rovers.
In honour of the FA Cup third round meeting on Saturday afternoon, we've compiled a list of players and coaches with links between both clubs.
10. Brian Kidd
Seasoned coach Brian Kidd enjoyed non-playing roles at Barrow, Preston North End and Manchester United before taking the managerial reigns at Blackburn in 1998.
Replacing Roy Hodgson as boss, Brian made a promising start at Ewood Park, winning the Premier League Manager of the Month award in December 1998. However, Kidd was unable to save them from relegation and was dismissed 11 months later in November 1999.
Kidd went on to rebuild his reputation as one of the most popular coaches in the English game with spells at Leeds, with the England national team, Sheffield United and Portsmouth, before Kidd joined the youth set-up at City in 2009 - then, when Roberto Mancini was installed as manager in December 2009, Kidd was promoted to Assistant.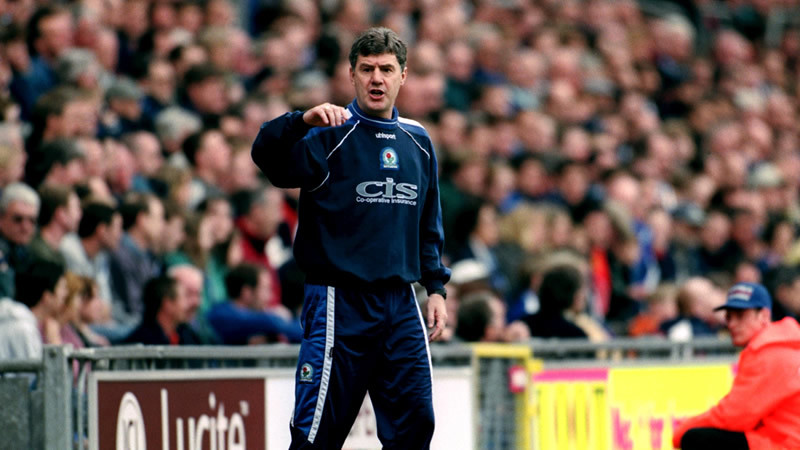 9. Tim Flowers
Legendary former Blackburn goalkeeper Tim Flowers became the most expensive goalkeeper in Britain when he signed for Rovers from Southampton in 1993 but he would go on to repay his price tag with interest.
The Warwickshire-born stopper was a key component in the Blackburn side which went on to claim a first league title in more than 80 years in 1995 under the stewardship of Kenny Dalglish.
His City connection stems from a spell as goalkeeper coach after he'd hung up his gloves in 2003 where he played a key role in bringing Joe Hart through into the first-team.
8. Andrew Cole
Although his name is probably most fondly remembered by supporters of Newcastle and Manchester United, Andrew Cole produced a few moments that would bring a smile to the faces of fans of City and Blackburn later in his career.
The arrival of Ruud van Nistelrooy spelled the end of Cole's time at Old Trafford in 2001 when the formidable striker joined Blackburn for a fee in the region of £8m and he went on to hit 37 goals in 100 appearances.
After a season at Fulham, Cole joined City on a free transfer in 2005 where he struck up a promising partnership with Darius Vassell until an injury brought a premature end to his time at the club in March 2006.
He joined Portsmouth the following summer but his son Devante remains at the club to this day, playing for Patrick Vieira's Elite Development Squad.
7. Paul Dickov
There's no doubt that City saw the very best of Paul Dickov between 1996 and 2002 where his tenacity and goals helped the Blues back from the brink of oblivion.
Responsible for one of the most famous strikes in the club's recent history - the last gasp equaliser against Gillingham in the Division Two play-off final, the Scot's contribution has become the stuff of legend for supporters of age.
Dickov also represented Blackburn with distinction for two years between 2006 and 2008, before rejoining City for one last spell where he made another 18 appearances.
He hung up his boots in 2008 and is now in charge of Championship outfit, Doncaster Rovers.
6. Andy Morrison
It's a marker of Andy Morrison's enduring popularity with City supporters that he was named as the official Fan Ambassador for the club in 2013.
The uncompromising defender became one of the most popular City players of modern times after he was signed by Joe Royle from Huddersfield Town in 1998, initially on loan.
He made an immediate impact and Royle made the deal permanent at a cost of just £80,000, handing the Inverness-born centre-half the captaincy to mark the occasion.
Earlier in his career, Kenny Dalglish had signed Andy for Blackburn in 1993 but struggled to break into the side, making just five league appearances for the club.
We'll have five more connections here on the site on Friday - in the meantime, see if you can think of any more and tweet them in to @MCFC.