Men's Team
1
Can Aguero, Negredo and Dzeko join the record breakers?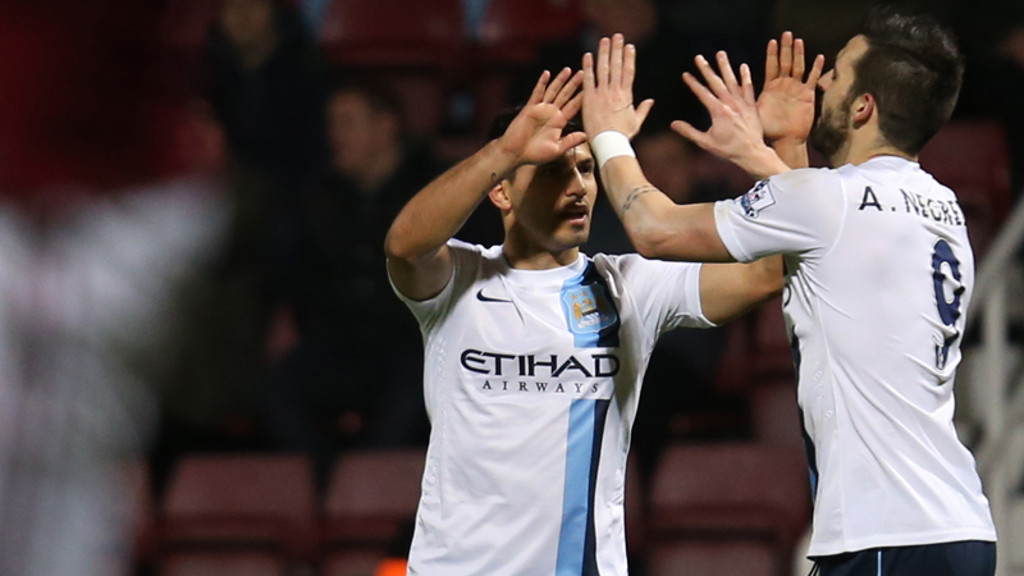 sergio an alvaro celeb.jpg
City's goal-scoring feats have been justifiably lauded this season having hit the back of the net 115 times in all competitions already this season.
With a guaranteed 18 games still to play this campaign – plus the possibility of more depending on FA Cup and Champions League progress – the Blues are on course to break all kinds of records if the goals continue to flow the way they have been doing.
City are already set to smash the club record for total goals scored in one season which currently stands at 122 from 52 games - this campaign's haul have been achieved in just 38 matches!

...The History Boys...
Inevitably, the goal glut has seen a number of City players chasing personal bests as well as Club milestones with Sergio Aguero closing down on an 85-year old record currently held by Tommy Johnson.
Kun has bagged 26 goals in 25 games and needs just 13 more to beat Johnson's 38 from 39 games set in 1928/29.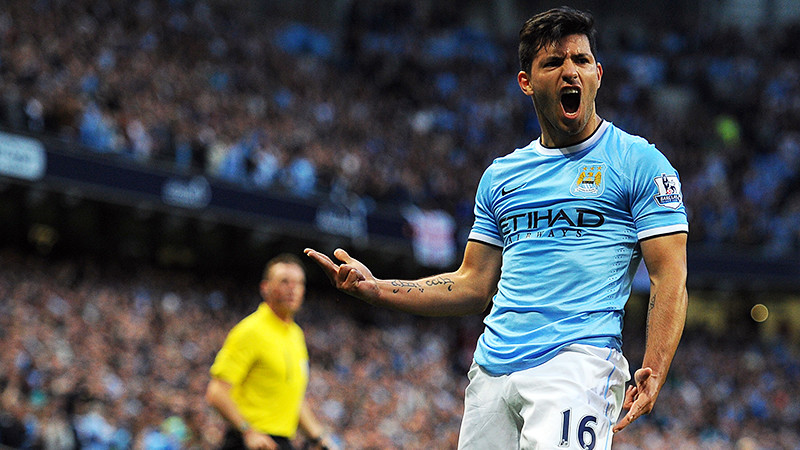 The City fans wouldn't bet against the Argentina star reaching that target and perhaps only injury can stop him steamrollering his way to the top of the all-time chart, based on his form before sustaining a hamstring injury at Tottenham.
Aguero could also become the first City player to reach 40 goals in one season if he manages another 14 – but of course, Alvaro Negredo has been equally prolific with 23 from 34 games so far.
The Blues' No.9 will possibly have the opportunity to reach the 30-goal mark in Sergio's absence as the pair continue their nip and tuck race at the top of the leader board.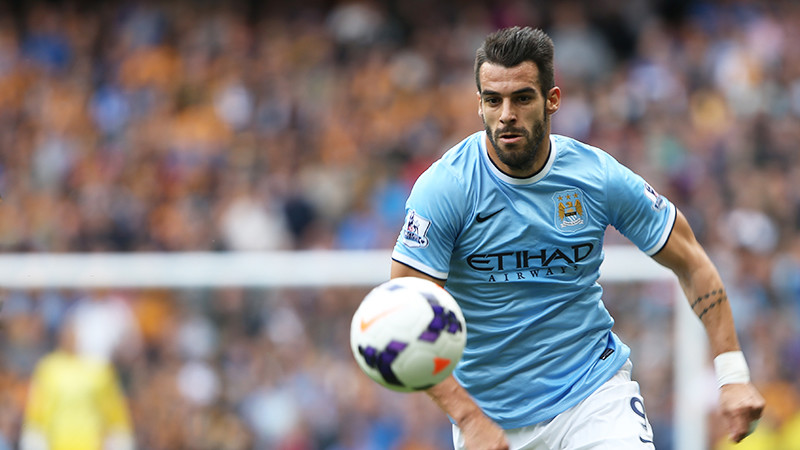 Sergio reached the 30-goal mark during the Blues' title-winning campaign of 2011/12 and in doing so, became the first player in a decade to reach the magical figure following Shaun Goater who bagged 32 goals from 46 matches during a goal-laden campaign under Kevin Keegan in 2001/02.
Derek Kevan's total of 36 goals from 46 games in 1963/64 currently lies second in the all-time table with Francis Lee's 35 in 46 matches third.
Edin Dzeko will fancy his chances of reaching 30 goals, too. The Bosnian currently has an impressive 17 from 30 matches and seems sure to beat his best City total of 19 set in 2011/12 – his personal best to date was 36 goals in 42 games for Wolfsburg set in 2008/09.
The current list of players who have topped 30 goals in one season is:
1928/29 Tommy Johnson 38 goals from 39 games
1963/64 Derek Kevan 36 from 46
1971/72 Francis Lee 35 from 42
1902/03 Billy Gillespie 33 from 38
1924/25 Frank Roberts 32 from 39
1931/32 David Halliday 32 from 45
1936/37 Peter Doherty 32 from 45
2001/02 Shaun Goater 32 from 46
1962/63 Alex Harley 32 from 49
1920/21 Tommy Browell 31 from 42
1929/30 Tommy Tait 31 from 34
1898/99 Billy Meredith 30 from 34
1925/26 Frank Roberts 30 from 45
2011/12 Sergio Aguero 30 from 48
---
City take on Sunderland in the Premier League on Wednesday 12 February in what will be a dress rehearsal for the Capital One Cup Final in March.
Can the Blues avenge the Stadium of Light defeat earlier this season? A night match under the lights at the Etihad and a preview of the forthcoming final - demand is expected to be high as Manuel Pellegrini's side attempt to continue their incredible run.
Don't miss out - ticket details can be found here...