First Team News
1
Nasri available for Chelsea test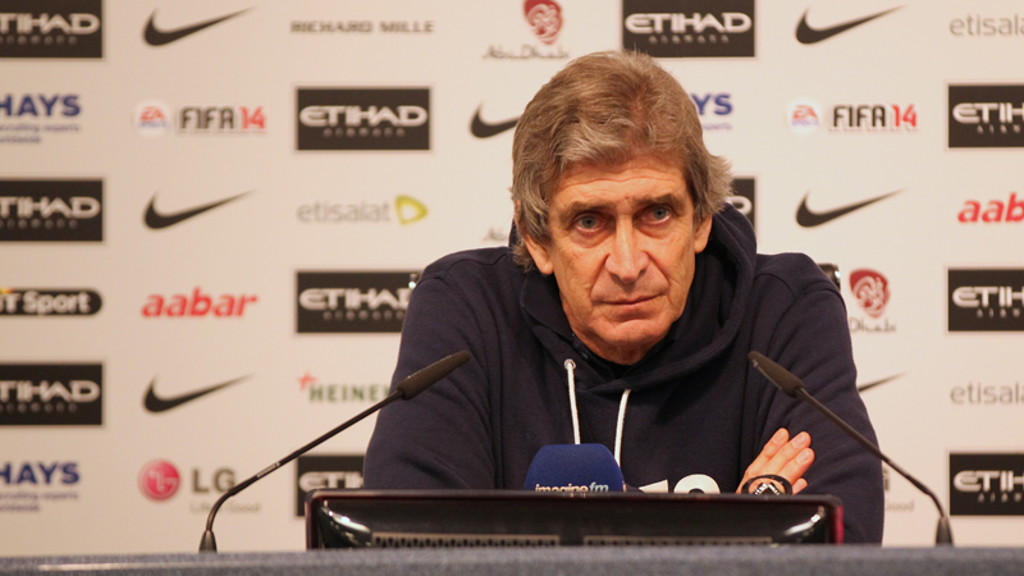 Pellegrini
Manuel Pellegrini has confirmed that Samir Nasri is fit to face Chelsea in the eagerly anticipated FA Cup fifth round tie at the Etihad Stadium.
The Frenchman has been side-lined for the last six weeks with a knee injury he sustained during last month's 2-0 win over Newcastle at St James' Park, but has returned to full fitness along with teammate Javi Garcia.
"I think it's very important that two of our players, Samir Nasri and Javi Garcia, are both fit for this game - it is very important for us," declared Pellegrini.
"Nastasic, Fernandinho and Aguero however are not fit for this game.
"Nasri is a very important player, so it's impossible not to miss him. But we've also had other injuries before Sami, with David Silva, Sergio Aguero or Jovetic or Kompany and we always managed to continue winning.
"I think in the last two weeks, maybe we have injuries in the same position and that was our major problem."
Despite losing 1-0 to Jose Mourinho's men in the Premier League earlier this month, the Chilean was very clear that he won't be changing his approach for this FA Cup encounter.
"I think the way that Chelsea played is the way they always play. I don't think that is the reason why we didn't win that game.
"They played very well, we didn't play so well. We missed three clear options to score before and after they defended very well, but I don't think that's a reason to change the way we play.
I think it will be a very similar game because we have a style of play that we don't change no matter who we play against.

...Manuel Pellegrini...
"We know the important players that Chelsea have and the way they play. From the other game, we know also that we have to try not to be very open on the counter attack. Maybe we made some mistakes in defending and attacking and I hope that tomorrow we can arrange it. But we're not changing our style because we play against Chelsea."
The postponed game against Sunderland on Wednesday has given Pellegrini's side extra time to rest and prepare for Chelsea, but the manager admitted it is a mixed blessing.
"I think it was both good and bad. It is better to have more rest because we have two important games, but also as we postponed the game, we are going to have a lot of games during mid-week at the end of the season," he said.
"That is not the way I prefer to play, but in the end it was impossible to play.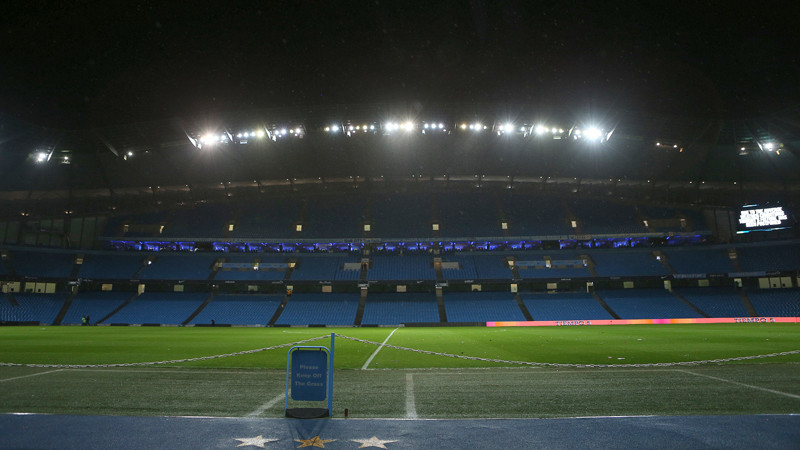 "It changed my plans of course, because it's different if you played on the Wednesday before Chelsea or didn't play.
"In this case, although it's not good to postpone, the team is fresh and that is very important because we have come from two months where we played nine games in each. Maybe the team felt a little bit that amount of games, so in that sense it was useful for us to rest a little bit more."