First Team News
1
Global City: City v Chelsea FA Cup TV listings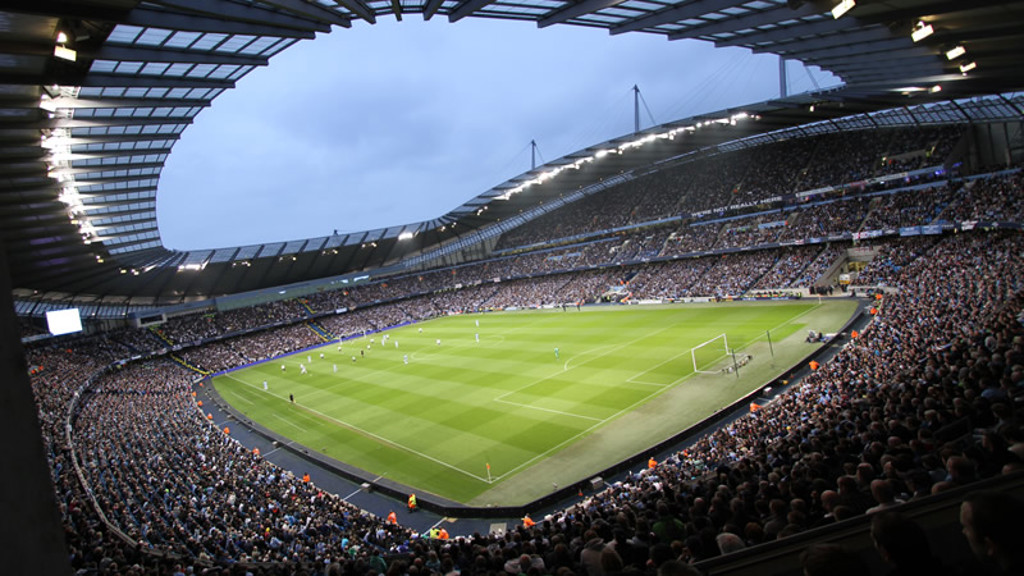 CoMS at twilight May 2010
A place in the quarter-finals of the FA Cup is up for grabs on Saturday evening when Chelsea come to town...
It's also a re-run of the Barclays Premier League clash with the Londoners which took place a fortnight ago.
Manuel Pellegrini's men will be out to avenge the 1-0 defeat when the teams reconvene, so it promises to be an intriguing encounter between two of the competition's remaining heavyweights.
With that in mind, here are the kick-off times and broadcasters for a selection of nations across the globe.
Australia - 04:15 (Sunday morning) (AEST)
ESPN Australia, ESPN Pacific Rim
Brazil - 15:15 (Brasilia)
ESPN Latin America Andina, ESPN Play Latin America, ESPN Brazil, ESPN Cono Sur
Canada - 12:15 (ET)
Sportsnet World, Sportsnet World Online
China - 01:15 (Sunday morning) (CST)
Now Sports 5, Guangdong Sports Channel, PP Live, Now Sports 3, Sina Sports
France - 18:15 (CET)
beIN Sports 2
Hong Kong - 01:15 (Sunday morning) (HKT)
Now Sports 3, Now 621, Now Sports 5
India - 22:30 (IST)
StarSports HD 2 India
Indonesia - 00:15 (Sunday morning) (WIB)
beIN SPORTS 1 HD
Japan - 02:15 (Sunday morning) (JST)
Fox Sports Japan
Malaysia - 01:15 (MYT)
Astro Supersport 3
MENA - 20:15 (AST)
beIN Sports Arabia 11 HD
Nigeria - 17:15 (WAT)
SuperSport HD3 Nigeria
Norway - 18:15 (CET)
Tv2 Sport Premium, TV2 Sumo
Russia 21:15 (MSK)
Setanta Sport Euro Asia
Singapore - 01:15 (SGT)
111 mio Sports 1
South Africa - 19:15 (SAST)
SuperSport 3 HD
Sweden - 18:15(CET)
Viassat Fotboll/HD
Thailand - 00:15 (Sunday morning) (ICT)
BBTV Channel 7
UAE - 21:15 (GST)
beIN Sports Arabia 14 HD
United Kingdom and Ireland - 17:15 (GMT)
ITV1
USA - 12:15 (EST)
Fox Sports 2 USA
If the game isn't being shown in your region, don't despair! We'll have our usual live text and audio commentary in our Match Day Centre, updates on Twitter and extended highlights on mcfc.co.uk.