First Team News
1
Mixed injury news for Blues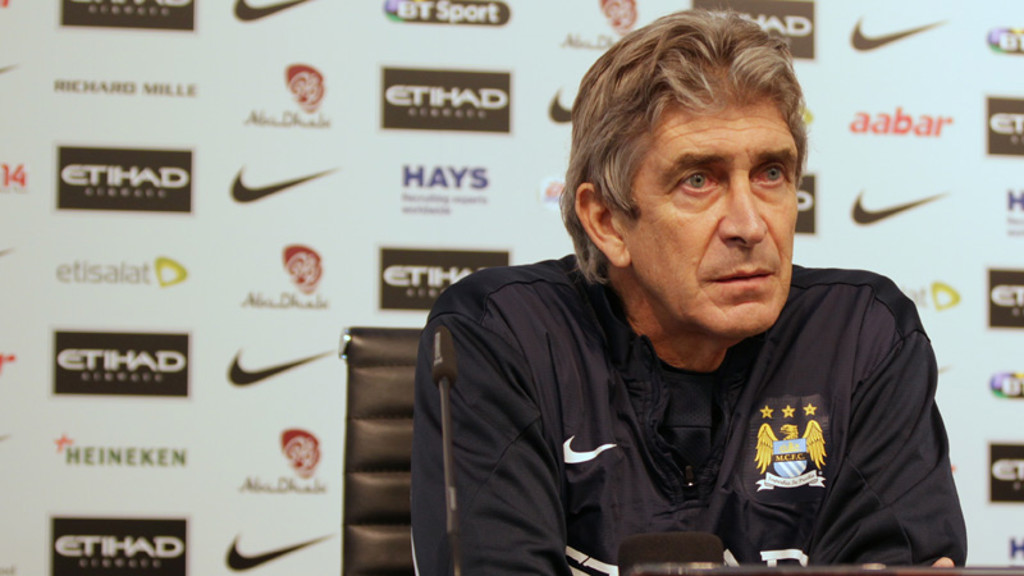 Pellegrini
Manuel Pellegrini says there is mixed news on the injury front for the Blues ahead of a huge week for the Club.
City will be without five key players for the visit of Sunderland, but Pellegrini is hopeful that the prospects of having a full squad to choose from will be better within a week to ten days.
"The injury situation is difficult," he said. "Samir Nasri and Javi Garcia have returned to training but Matija Nastasic has slight knee injury and is out. Fernandinho and Sergio Aguero would normally need one week more before returning to training.
"As for Nastasic I don't think will be out for very long as it is only a small problem."
Pellegrini maintained recent results haven't changed his opinion on the title race. The top positions may have switched around in the past seven days, but the Blues' boss says there is a long way to go.
"The favourites for the title are the same favourites as three weeks ago - Arsenal, Liverpool, Chelsea, Spurs and ourselves are all in the title race," he said.
"Our recent displays are partly down to injury problems – we also have had Alvaro Negredo and Edin Dzeko playing while not fully fit. I am not concerned that we haven't scored in past two games. I have no doubt we will begin scoring goals again soon.
"It's normal that every team will drop points. For us, we have taken 34 out of a possible 39 points – it's an important amount of points.
Of course, it is a very important week for us because we have three tough games in three different competitions and we are not in our best moment because we still have a number of players unavailable

...Manuel Pellegrini...
"This week will not make or break our season. We need three points against Sunderland, a good first leg against Barcelona and a win in the FA Cup - but we must play very well in all of those games to get the results we want.
"It's going to be very hard but the team with the strongest mentality is the one that will win the title.
"I maintain the race for the Premier League will go to last game or two – nobody knows what will happen but that's my opinion."
Finally, in response to Press questions about Yaya Toure and the FA review panel's decision to clear him of violent conduct in Saturday's 0-0 draw with Norwich, Pellegrini added: "If the FA acts as it has done regarding Yaya Toure, I think it is better for every team. I trust in the FA and the in the referees."