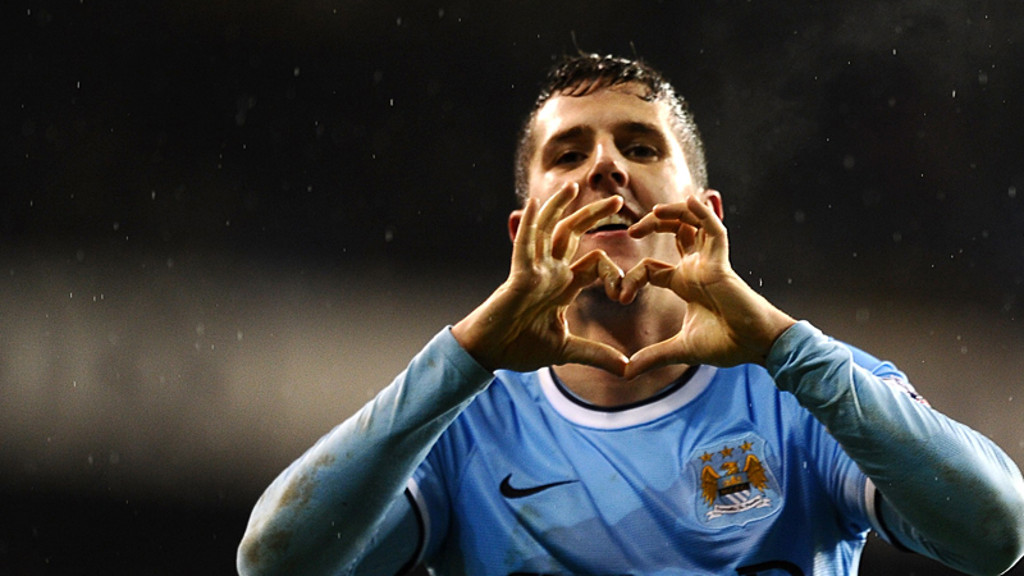 jovetic
Stevan Jovetic is keen to thank the City supporters who have helped him get though one of the most frustrating periods of his career to date.
Finally free of the injury niggles that have plagued his first season in England and restricted him to just three starts for the Blues in the first five months, Jovetic has played in the last five games with his start at Norwich on Saturday his first for more than three months.
Now he aims to make up for lost time and add pace, guile and power to City's quest for silverware in four fronts this season - as well as pay tribute to everyone who have helped keep his spirits up.
"I'd like to thank the City fans for the help and encouragement they've given me, especially when I was out of the team with injury," he said.
"It was a difficult time for me and to have to come to the Etihad Stadium to watch rather than to play was not easy. To not be able to help my team-mates for so long wasn't easy, but that's all behind me now and I'm so happy now.
I feel sharp and stronger each time I play. Now our supporters will see the real Jovetic and I will repay the faith and trust they have shown in me out on the pitch

...Jovetic...
Meanwhile, Jovetic is warning that Sunderland's lowly position means nothing ahead of Wednesday night's crucial Premier League clash at the Etihad.
The Montenegro striker also believes that the result against the Black Cats – in what is a dress rehearsal for the Capital One Cup final on 2 March – will have no bearing on the upcoming clash at Wembley.
"It is better we win against Sunderland, of course but it won't have any effect on what happens in the final – that is another game and a different situation," said the 24-year-old.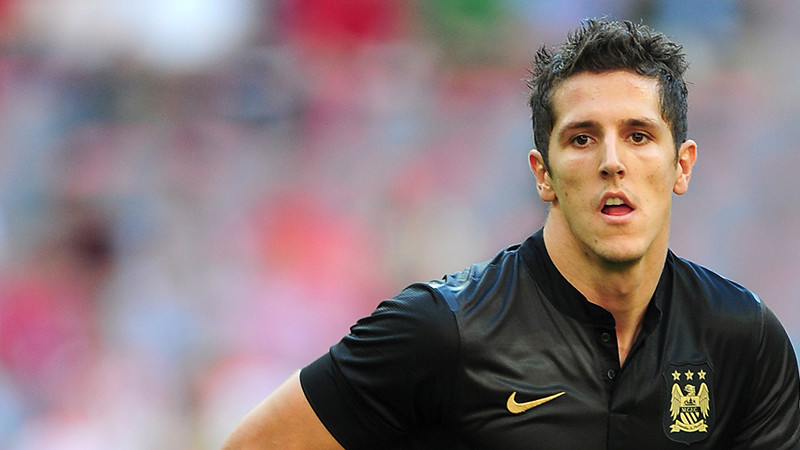 "We need to play well and it doesn't matter if we win 3-0 on Wednesday, the final is a one-off game and whatever the result in the Premier League match is, it won't count for anything at Wembley."
Since arriving as Sunderland boss, Gus Poyet has turned the Black Cats' season around. At one point, the Wearside outfit looked certainties for relegation, but six wins in their last nine games in all competitions has seen Poyet's men climb out of the relegation zone and into a first domestic cup final since 1992.
Jovetic says City will look to avenge the Stadium of Light loss earlier in the campaign but expects nothing less than a tough 90 minutes.
"We have studied Sunderland and watched how they play and they have done very well under Gus Poyet," he said.
"They had a set-back against Hull but they will come to the Etihad, as many teams do, and try to make things difficult for us. We will see what happens but it is important that we play well, do what we've been doing for most of the season and then we'll see where it takes us."