First Team News
1
Roma v City: Confidence is high, says Zabaleta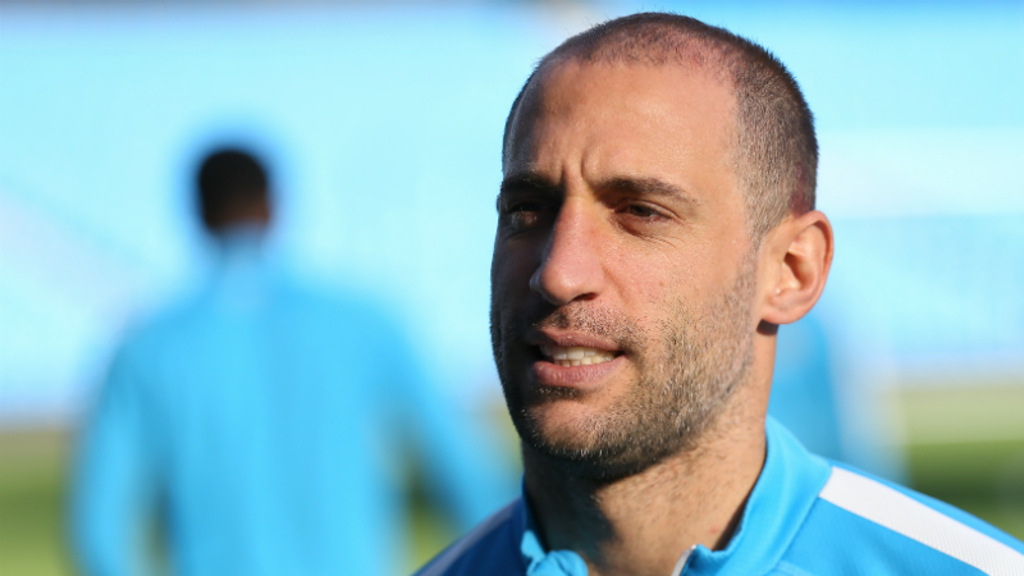 Pablo Zabaleta has insisted City are in fine spirits ahead of Wednesday night's eagerly-anticipated Champions League clash against AS Roma.
Though Manuel Pellegrini's men lie bottom of Group E, the English champions still have a strong chance of reaching the last 16 as one of three teams on five points vying for second place on the final day of group games.
The Argentine defender, who netted his ninth goal for the club in the 4-1 win at Sunderland, expects a tough test at the Stadio Olimpico but hopes his side can portray how much they want to progress in the tournament by clinching a positive result in Italy.
"Rome is always a very difficult place to go and win," he declared. "They have a very good team and they're second in the Italian league.
"As a player, it's one of those games you really enjoy because you're playing against a top team. It will be huge.
"It will be a great atmosphere too because they're on the same points and for them to go through would be massive.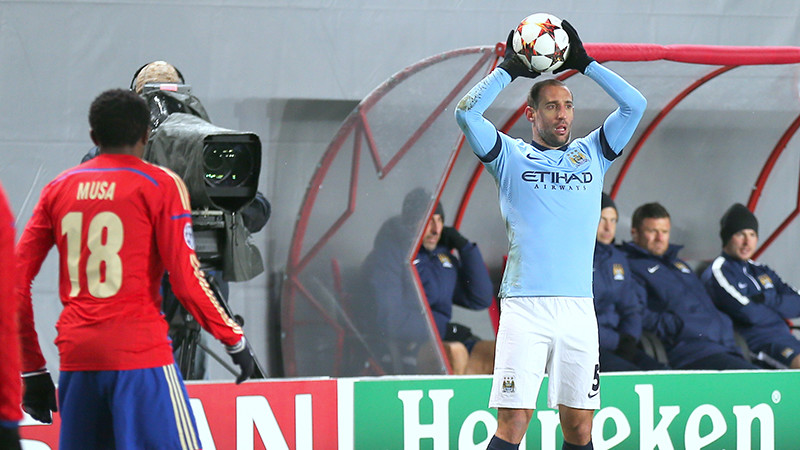 "It is a crucial game for us to show we want to continue in the competition and go far. Confidence is high at the moment and that is what we need to play against Roma and win the game."
In the reverse fixture back in September, the two sides could not be separated, playing out a 1-1 draw. Zabaleta predicts another close encounter this time around but asserts City have improved massively since that clash - as results prove.
"We are a much better team now than when we played Roma at home," he stated. "It's going to be a very tough game but if we continue playing in this way, we'll have a good chance to qualify.
"In the last few years, the Champions League is probably the competition we were not performing well enough in.
"The draw has always been difficult for us. This team is learning about a lot of things and the Champions League is a competition where you play against the best teams in Europe. If you make mistakes, then you're out.
"The game against Bayern was the key to us having a chance to go through. When we lost against CSKA Moscow at home, it was terrible for the team.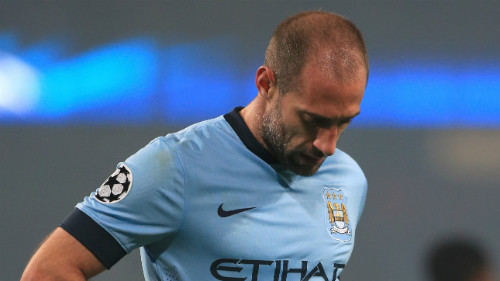 "We were very confused about what was going on. It was a game we did not expect to lose. If we would have won that game, it would be different now. At least we'd have three more points to go to Rome with.
"But this group has been a little bit crazy. Roma conceded a goal in the last minute to Moscow which was a great result for us and everything is open now.
"Even CSKA have a chance to go through. We are talking about City and Roma but CSKA have a chance. We'll see what happens.
"Our target at the beginning of the season has always been very clear: for this club to win trophies. We know it will be difficult but that's something we're looking to achieve.
"The quality is there to do this and hopefully, we can play a great game and go through. We have the players to beat Roma and we will do everything possible to go through in the Champions League."