Men's Team
1
Zabaleta expecting tough Everton test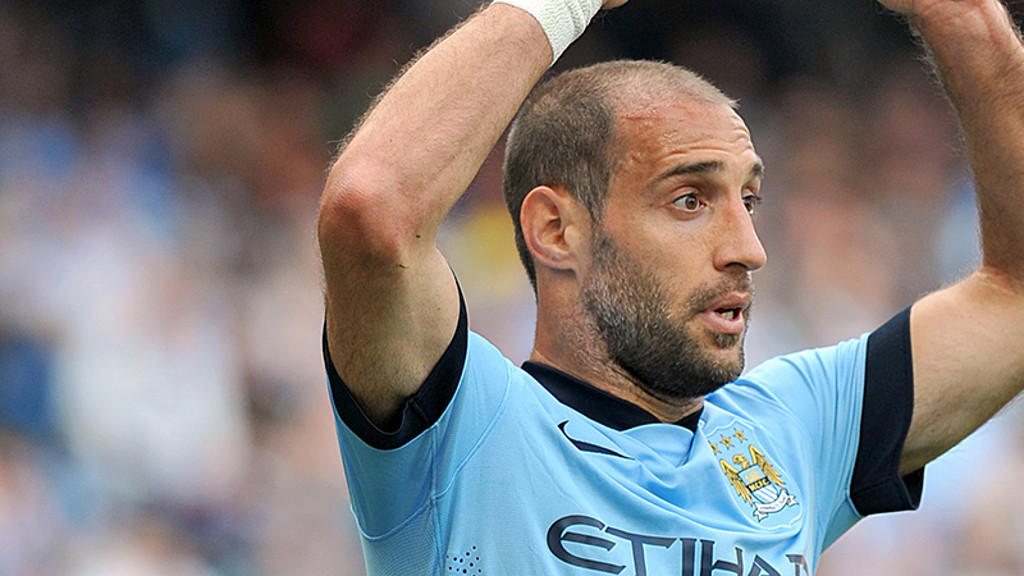 zabba
Pablo Zabaleta says City's recent upturn in fortunes will hit a shuddering halt unless the Blues continue their blistering form against Everton.
The Argentine defender believes the Toffees have threats all over the pitch and particularly down the flanks where full-backs Leighton Baines and Seamus Coleman offer the visitors a different dimension going forward.
After notching his first goal of the season at Sunderland, Zabaleta, who also reckons Everton will again be challenging for a top five finish this season, said: "Everton use their full-backs Seamus Coleman and Leighton Baines to great effect.
"They get forward often and can either provide great crosses or are capable of scoring themselves so that is an area we will have to defend well on Saturday.
"Having said that, they have threats all over the pitch and plenty of experience with players like Samuel Eto'o, Sylvain Distin and Phil Jagielka as well.
"Ross Barkley has just returned after being out for a long time and he is a very good, young talented player and he is somebody we are obviously aware of. He scored a fantastic goal against us towards the end of last season so we know how good he is.
They also have Romelu Lukaku up front so we need to continue showing the form we have over the past few weeks if we are to win this game

...Zabaleta..
"Everton is always a hard team to play against and Roberto Martinez is a very good manager and he's doing a great job, but it is important for us to take three points, especially at home, because we are six points behind Chelsea and we need to keep winning and eating away at that lead."
Zabaleta, who knows Sergio Aguero better than most, also added that the form Kun is in at the moment has steered the champions' season back on course – but says there is more to come from his international and club team-mate.
"We know how good Sergio is and the quality he has – he is a fantastic player and he is playing incredibly well – he is so focused on what he's doing and he's very hungry to have success after the disappointment of losing the World Cup.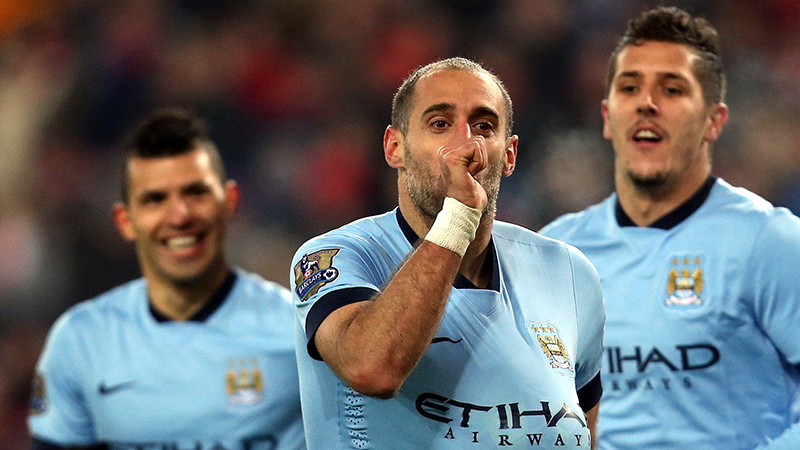 "Last season was frustrating for him as well because he had so many injuries so he wants to make up for all those things and he is looking sharp, focused and his finishing has been superb.
"This is what you expect from the best players in the world and for the team to have him playing at this level is a massive plus for us all because when we haven't been at our best, his goals have made the difference. Obviously we hope that he can continue to do that until the end of the season.
"As we individually improve, we will improve as a team and I think there are signs we are getting there."