First Team News
1
Pellegrini: These games are games of six points
Manuel
Manuel Pellegrini has insisted, despite the fact the new season has barely begun, his side's clash with Liverpool will lay down an early marker in the title race.
The Chilean described the encounter as a match worth "six points", while expressing his belief the Reds will struggle to fill the gap left by Luis Suarez.
Speaking at his pre-match press conference at Carrington, the 60-year-old told the media: "I always say to the players these games are games of six points – especially when you play at home against one of the most important squads in the Premier League in Liverpool.
"I watched their game against Southampton and we played against them in the United States. We know what they are doing.
"It is difficult to say after one game but Liverpool will always miss Suarez because he is a very important player, though they have brought in a lot of important players. They will continue to be a very strong squad."
With City having pipped the Merseyside outfit to the title on the final day of last year, Pellegrini was queried on whether he thought Brendan Rodgers' side would be mentally scarred - but Pellegrini dismissed talk of the double-winning campaign, asserting his only focus is the coming season.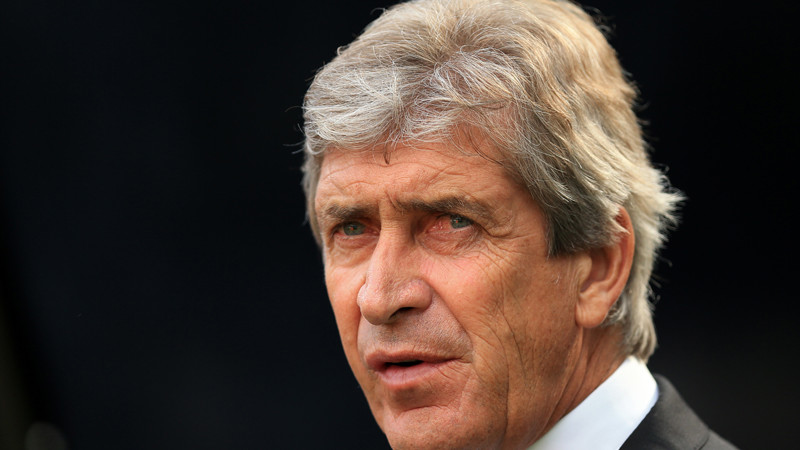 "I cannot know whether Liverpool will be affected by last season or not," he responded. "My way of thinking is that last season is finished and we are not thinking about it anymore.
"These are different games and different moments but it is important for our team to start winning points at home."
When asked for team news, Pellegrini revealed he has an almost fully-fit squad, although he also feels some players could still benefit from another week of pre-season.
"For this week, most of the players will be – not 100% - but mostly ready," he disclosed. "We have 13 or 14 players that are still in pre-season.
"We are just starting the season and maybe we don't have our squad in full fitness but this week, we have worked very hard and very well so I hope we can do a very good game.
"Eliaquim Mangala has just started working with us and he needs more time. The rest of the squad are okay – except for Alvaro Negredo.
"Frank Lampard and Sergio Aguero are working very well but Sergio needs a long pre-season. That's why he only played a few minutes but they are both available to play.
"Pablo Zabaleta and Bacary Sagna are ready, Martin Demichelis and Vincent Kompany have already played and Fernandinho played some minutes [against Newcastle].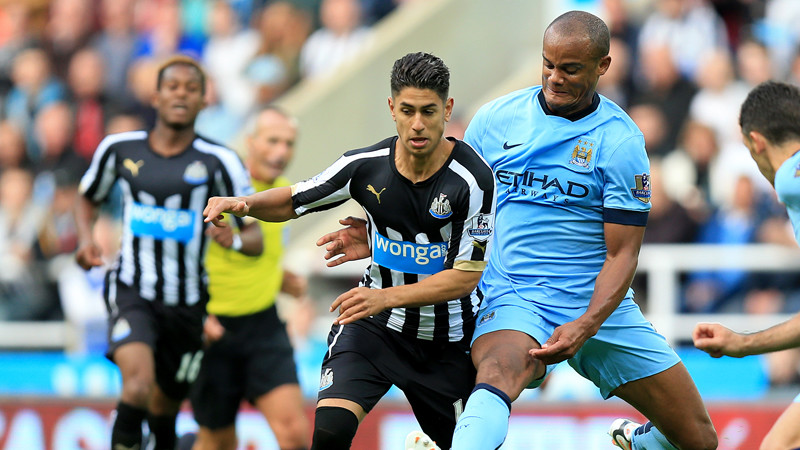 "In the second half of that game, we couldn't continue with the same pace. That's why it's so important that we have worked this whole week and had seven more days."
With the transfer window still very much open, the City boss was also questioned on potential incomings and outgoings but as usual, he remained coy.
"For the moment, there is no news," he stated. "We will have the chance until the last day to do different things so we will see on the last day what will happen.
"There are so many rumours and I always repeat the same answer: when the rumour is finished, I will talk about that – not about everything that's in the newspapers every day."
And when quizzed on Liverpool's potential signing of Mario Balotelli, he replied: "I am not surprised because Mario is a very good player. He went here from Manchester City to Italy but I think he can play anywhere he wants.
"I cannot talk too much about it because I was not here with him so it is not my duty to analyse what happened when he played for City. Now, he is linked with Liverpool so it difficult for me to answer.
"Everyone in football knows his character but if Liverpool decide he is an important player for them, it's perfect for Liverpool and perfect for Mario Balotelli."