First Team News
1
Pellegrini hails super Stevan in important win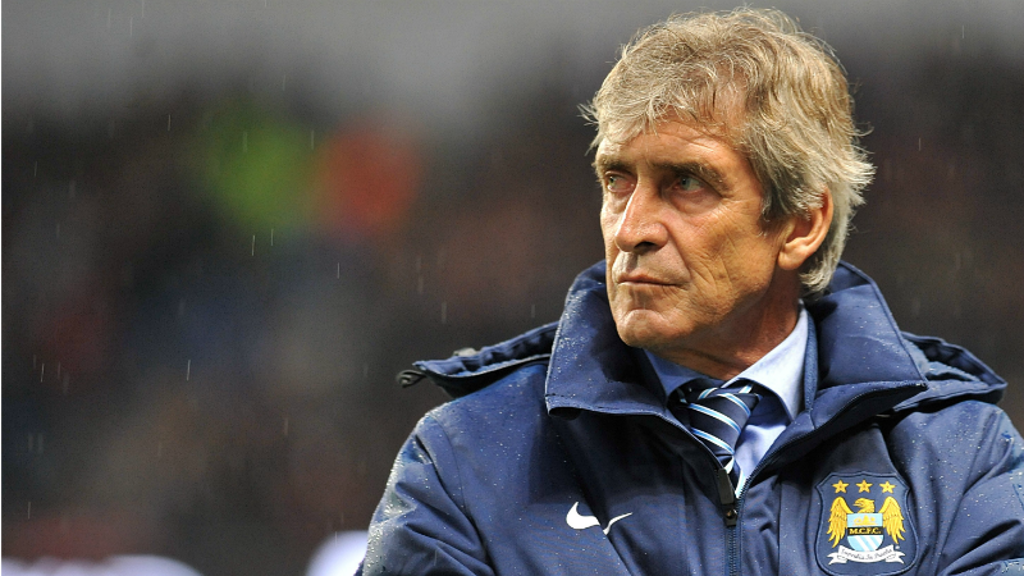 Manuel Pellegrini
Manuel Pellegrini has heaped praise onto striker Stevan Jovetic, following his Man of the Match display against Liverpool.
The forward netted twice in a fine performance and the Chilean was thrilled his striker is finally finding his feet in the Premier League, highlighting the importance that all players should take their chance when they have it.
"Stevan worked hard for the whole game also without the ball," Pellegrini declared. "He was very unlucky last season but we never doubted his quality and I am very happy for him because he deserves to start this season the way he has.
"At the moment, it is difficult to say who is the best striking partner for him because Alvaro Negredo is injured and Kun Aguero is not yet 100% but he can play with anyone. He is a top player.
"We need four strikers. At this moment, Stevan is working very well but you cannot forget about what Negredo did at the beginning of last year. He is also very important but now, he's injured.
"During the whole year, we play so many games, we need four strikers. In this moment, Stevan and Edin Dzeko are playing very well and it is important players like Stevan and Fernando, who are 100% fit, continue to play the way they did today."
Pellegrini also expressed his delight at Aguero's super-sub appearance - though it did not surprise him.
"Aguero is a very special player and he is very important for us," he stated. "It was good his first touch was a goal but it was not a question of luck. It was a great goal.
"He worked hard during the week and it was an important reward. We are working with Sergio in a mixed pre-season and he is playing some minutes.
"Kun had a very difficult second part of the year last season with a lot of injuries and he also had an injury in the World Cup so it is important for us to prepare him in the way he needs to have a successful season."
As for the knock Dzeko sustained during the clash, Pellegrini was confident the Bosnian did not suffer a severe injury.
"Edin had a kick that gave him some trouble with his leg but I don't think it is anything important," he revealed. "We will see tomorrow but I think he will be okay."
Reflecting on the champions' start to the season, the City boss expressed his delight.
"I am so happy with the two games we have won," he asserted. "I said in the press conference before this game that these games are games of six points – especially at home – it is important not to drop points against important teams. Liverpool is an important team that will be fighting for the title during the year.
"We are just starting the season and we had a very hard start so it was important for us to win the second game."
Liverpool manager Brendan Rodgers was left to rue poor defending as he felt his side controlled the play - particularly in the first half.
"We're disappointed with the goals," he lamented. "Up until City scored, we were arguably the better side and we looked a threat going forward with good possession of the ball. Tactically we were very good but we switched off before half-time and Jovetic finished it very well.
"We started the second half reasonably brightly and then we gave away two poor goals. They worked the ball well for the second goal but for the third one, we have to get tighter than that. We have to get up to people and stop the winger turning.
"It's still very early on in the season. We're still looking for out fitness to get up to the level but in fairness, the players kept going.
"We got to 3-1 and maybe we could have got to 3-2 but Glen Johnson going off killed us a little bit. Eleven against ten in the last ten minutes was difficult for us because they had the quality and experience to keep the ball.
"We didn't play so well in the second half but it's not going to hurt us. We'll just refocus and look to the weekend.
"Sometimes you have to complement their quality."