Men's Team
1
Zabaleta: We must try to win at Liverpool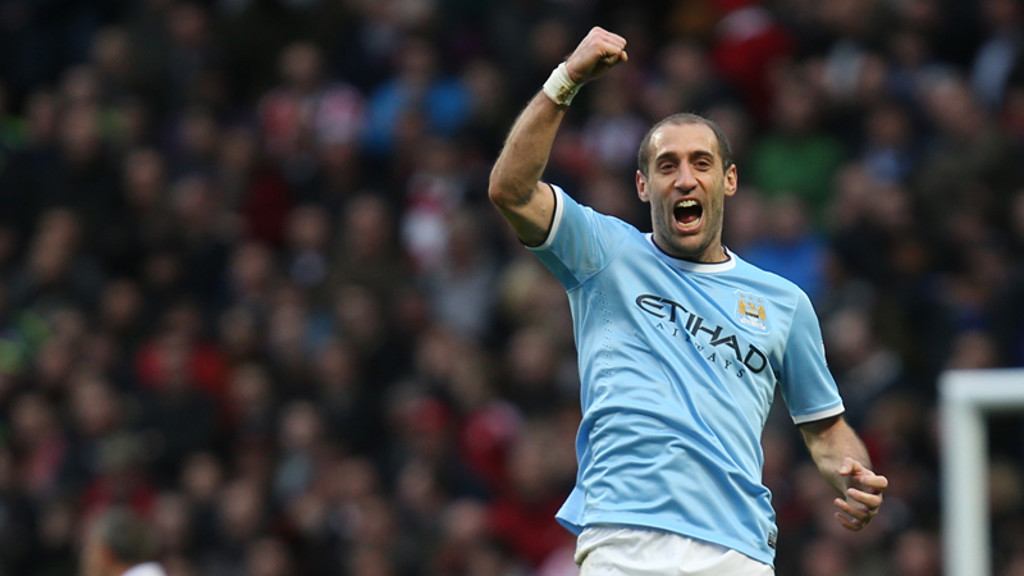 Pablo Zabaleta insists City will be looking to gain maximum points from next weekend's top-of-the-table clash with Liverpool.
Speaking after Saturday's triumph over Southampton, the Argentine defender asserted the Blues' intention of fighting for a victory at Anfield, claiming that despite what others may believe, Manuel Pellegrini's side will not be content with just a draw.
"We must go and try to win the game at Liverpool," he declared. "We have seven huge games left but we know they are one of the teams fighting for the title. That makes it a vital game; we need to make sure we win it."
Zabaleta also acknowledged the importance of City's 4-1 win over the Saints, revealing that the Blues are focusing on securing as many points as possible for themselves rather than relying on slip-ups from the teams around them.
"We will see if the others drop some points but the most important thing is that we win," he stated. "We have to make sure we at least win our home games because we know it will be very tough until the end of the season.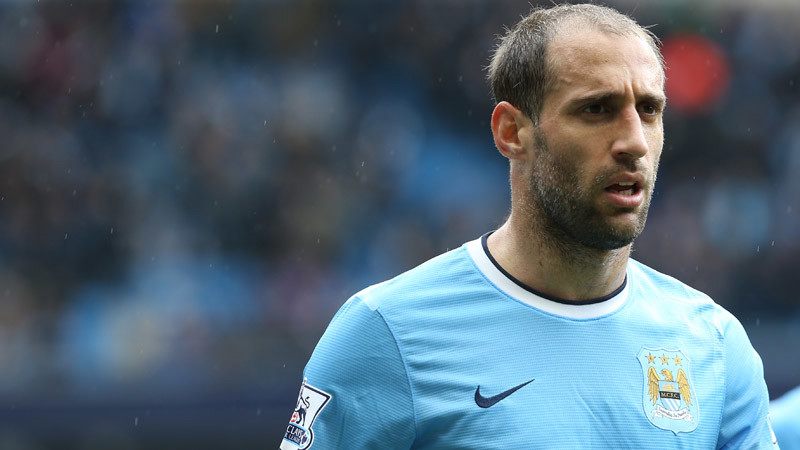 "All the teams are playing for something - a title or relegation. Teams can look tired at the end of the season, but we must keep winning games and see at the end if we can win the title. Every game now will be like a final.
"On Saturday, it was all about gaining three points. We knew it would be tough because Southampton are playing well. They are a good team.
"It was difficult for us at the beginning. We didn't play at our best in the first half but then we came back stronger, took control and we scored four goals so that's great for us.
"We have belief and a great team to have success. We need to keep working hard and playing like we did in the second half; then we will have chances."
The right-back was also relieved that in-form Yaya Toure avoided a second yellow card in the win over the Saints, after the midfielder reacted badly to a challenge late on.
Zabaleta admitted he understood the Ivorian's anger but highlighted the significance of the help his teammates provided in the situation.
"There was a bad challenge on Yaya; it was not a good one," he conceded. "Sometimes in a game, you can get a bit angry but in the end, it was nothing.
"The players wanted to keep him away because sometimes on the pitch, it can be difficult and you can get angry about decisions. That's when it's important to have teammates who can tell him to calm down.
"There was a danger he could have got a second yellow but it was important that he didn't. He's an important player for us; it would have been a huge loss if we had to be without him for a game like Liverpool."