Men's Team
1
Milner predicts stern Anfield test
James Milner
James Milner is expecting one of the toughest away tests of the season at Anfield on Sunday.
The England midfielder also believes the result will not be decisive either way, with both Liverpool and City still facing some tricky hurdles before the end of the campaign.
"Everyone is talking about the Liverpool game but we have a lot of tough matches coming up so we have to take it one match at a time and just concentrate on our results and not what the other teams are doing," said Milner.
"There is pressure on all the leading clubs, not just us, and it's all down to who handles it the best. It should be a great game on Sunday. Liverpool are flying at the moment and are looking very strong.
"Anfield is never an easy place to go at the best of times and they are top of the table and really playing well, scoring lots of goals and playing great football."
With the Blues and the Merseysiders both well aware that maximum points from the games that remain guaranteeing the title, Milner says that experience could play a vital role in the final weeks of the campaign.
"We know that if we win all our remaining games, we would win the title – and the same applies to Liverpool, so it's definitely one of the biggest games of the season," he said.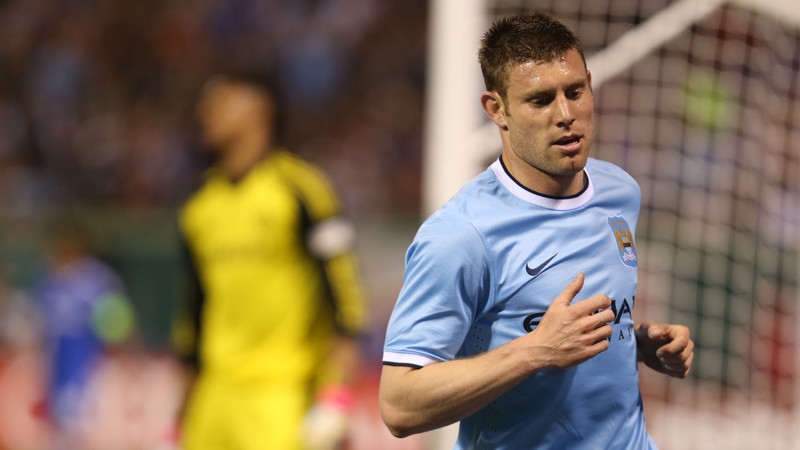 "We've been here before and have won the title recently whereas Liverpool haven't won one for a long time and whether that comes into play or not, I don't know. As the finishing line gets closer, games that looked easier a few weeks ago prove to be anything but.
"It's still in our hands because if we win seven games, we'll be the champions, but Liverpool are in the box-seat because they are top and have the points already on the board so for me, they have to be favourites as things stand.
"We have the ability and experience to finish the job and it's going to be an exciting finish for the neutrals.
"Hopefully we can see this through and win it again in slightly less dramatic fashion as the last one – but if that's what it takes, I'd be happy to do it all again."