First Team News
1
Yaya Toure may return against Palace
crystal
There was both good news and bad news to emerge from Manuel Pellegrini's pre-Crystal Palace press briefing.
As expected, City will be without David Silva, Jesus Navas and Matija Nastasic for the trip to Selhurst Park on Sunday but Yaya Toure may be available for selection after missing the games against Sunderland and West Brom.
Pellegrini was unable to provide any further updates on Silva's condition but did reveal that the Spanish playmaker's condition is improving all of the time.
"We have Silva, Jesus Navas and Nastasic out with injury – all of the other players are fit," Pellegrini declared.
"David is working, improving – with Navas's ankle, it's the same.
"These three players are injured – we don't know how much longer for David.
"It's good to have Kun back – he's a top player, makes an important difference. We played a lot of games without him but always he's very important for the team."
Crystal Palace's ascent from relegation favourites to mid-table safety has been one of the stories of this Barclays Premier League season.
Pellegrini heaped praise on his counterpart ahead of Sunday's game and recalled just how tough December's game against the Eagles was.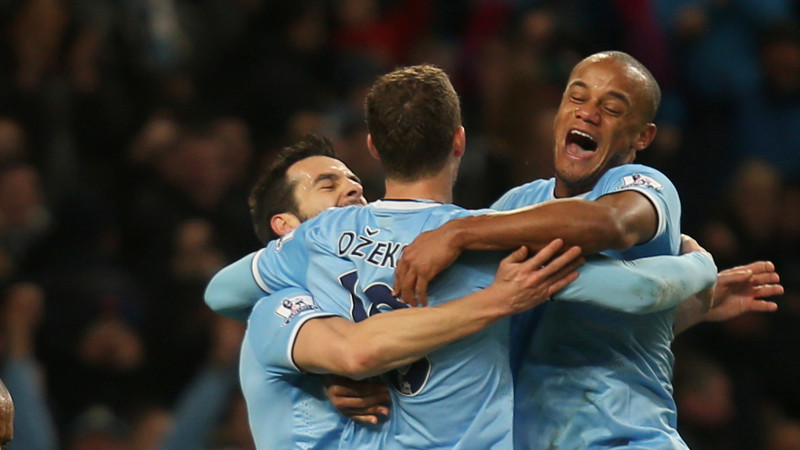 "They are playing very well, at the Etihad it was a very difficult game and it was just 1-0, I am sure we must do a very good game in order to win," the Chilean asserted.
"Tony Pulis has done a very good job – they are one of the best teams in the second round of fixtures, they've done very well."
Liverpool face Chelsea at Anfield two hours before City kick-off in South London, in a game which is being billed as a title decider.
Jose Mourinho suggested he will field a weaker side for the game with an eye on their UEFA Champions League semi-final second leg but Manuel had no thoughts on that, preferring to focus on matters that he can control.
"I don't know what Chelsea are going to do – the only important thing and the only thing we can do is to win our game and that is what we're going to do from now until the end of the season," Pellegrini asserted.
"I think that every team tries to do the best thing for their teams. We must win our games.
"Liverpool have to win their three last games – if they win them, they win the league.
"Of course we can win the league – everyone who is working in football knows that anything can happen. When the pressure is high, anything can happen."