First Team News
1
Pellegrini: Silva injury to be assessed on Tuesday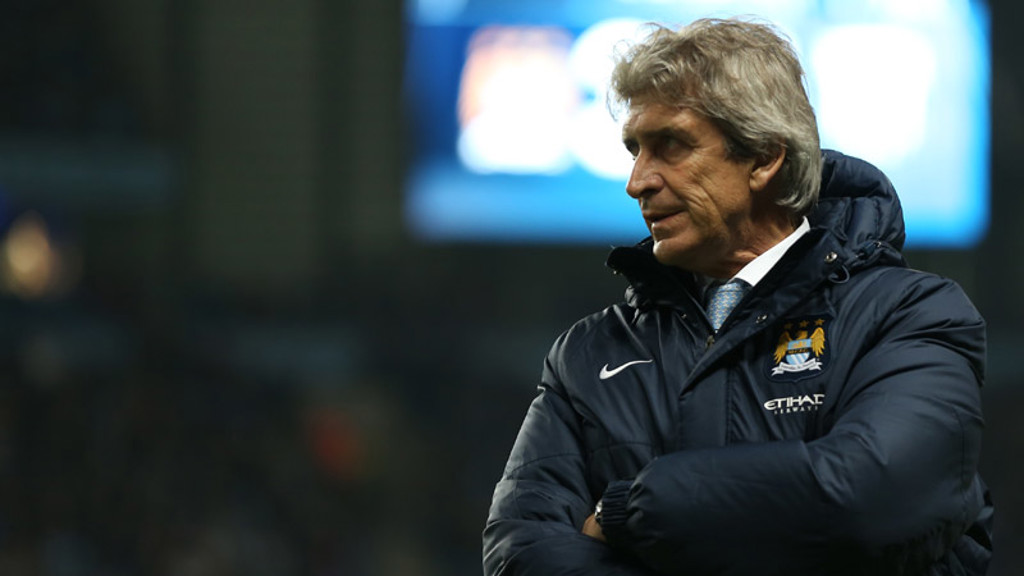 Manuel
It was the shortest home press conference of the season so far following City's 3-1 win over West Brom.
With big stories potentially developing elsewhere in the city, questions were in unusually short supply for Manuel Pellegrini.
However, the City boss did have time to reveal his satisfaction with a straightforward win for his side over the visitors.
"I see the title race as the same this week as I did last week," Pellegrini asserted.
"We knew we had two or three games postponed so it was difficult to be at the top of the table in that situation.
"We lost the game against Liverpool and we know we lost the chance to control our destiny but we have a duty to win the rest of our games and then see where that leaves us.
"In the first half we played very well, that was the team we've seen in the whole season at the Etihad. Maybe the goal they scored made us more nervous in the second half as we didn't play as well but we didn't concede a goal and that's important."
The one black mark on the day was the ankle injury which ended David Silva's match.
Pellegrini confirmed that it was the same ankle that prevented the playmaker from playing against Sunderland but could give no further update on his condition.
"We will see tomorrow what happens with the doctor," the 60-year old said.
"He couldn't recover in three days from his problem and that's why he didn't play against Sunderland. It's the same ankle [he hurt against West Brom].
"He had a kick some weeks ago and last week he has played with pain."

...Manuel Pellegrini...
Pellegrini's West Brom counterpart Pepe Mel was pleased with the reaction his team showed to the concessions of two early goals but hinted that the game was over in ten minutes as far as the Baggies were concerned.
"It was a very difficult game for us – we conceded in the third minute and by the tenth minute we were two down," Mel admitted.
"We then had to change everything we worked on all week but after that I thought we played very well."