Men's Team
1
Yaya Toure ruled out for at least ten days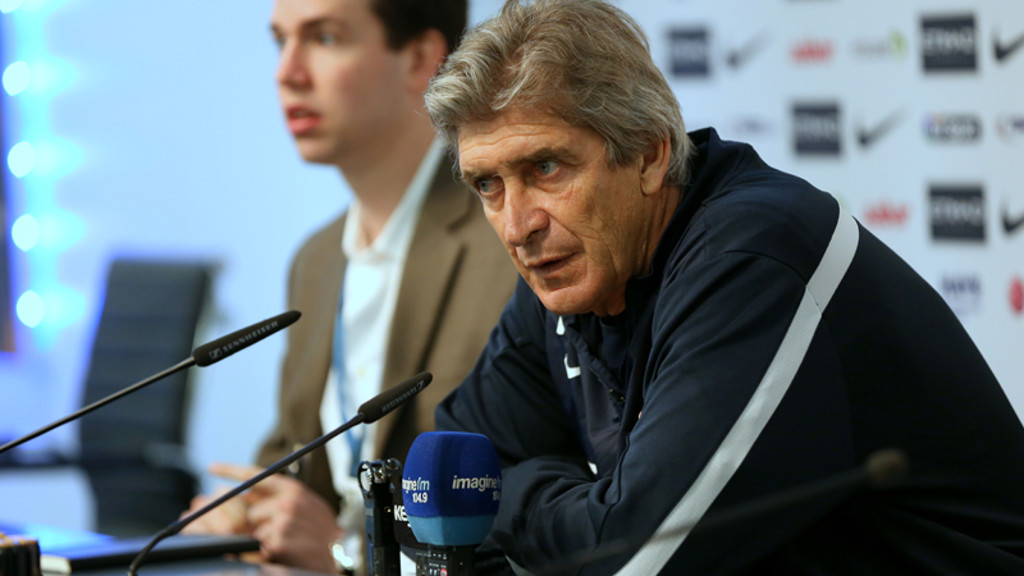 sunderland
Rumours that Yaya Toure's season is over are wide of the mark, according to Manuel Pellegrini.
The City boss revealed that his Ivorian midfielder is expected to miss at least ten days and a maximum of two weeks with the muscle injury sustained in the defeat to Liverpool.
If a fortnight is the case, City's top Premier League goalscorer would return for the final three games against Everton, Aston Villa and West Ham.
Pellegrini also confirmed that Sergio Aguero and Vincent Kompany are fit and in the squad for the visit of Sunderland on Wednesday night.
"Yaya has a muscle injury – we'll see with the doctor how many days," the Chilean declared.
"Maybe it's not so bad as we thought at the beginning but he needs at least ten days or two weeks to recover.
"Vincent is on the squad list for tomorrow, so is Sergio – we'll see who starts."
Manuel also rubbished any suggestion that City were now outsiders in this year's title race, stating that he still believes his side are well positioned with six games to go.
While he accepted that the defeat to Liverpool was a blow, the 60-year old said that he thought his side were unfortunate to leave Sunday's game empty handed.
"The team knows perfectly what they have to do - we still have six more games and we will fight to the end for the title," Pellegrini asserted.
"If we don't do it, it's because Liverpool have won their four games, I don't think anything changed on Sunday.
"We must win our games, we can't do anything about other teams. We know exactly what we have to do – we start tomorrow, hoping to win one of the postponed games.
"Maybe we must win our two postponed games but then we would be just one point behind. If you don't believe we can do that, you can't believe in anything.

...Manuel Pellegrini...
"We've had a good season so far and we hope we finish in the same way."
On Sunderland, Manuel warned that it is never easy to face a team fighting for survival at this late stage in the season.
"Playing against a team in the relegation spots is very difficult – nobody can think that one of those games will be easy," Pellegrini said.
"I am sure they will try to fight to the end to stay in the Premier League.
"It's a different game to Wembley – one thing doesn't have a relationship with the other.
"It's difficult when you don't win the game before but as I said, the players are conscious that we are fighting from now until the end of the season, so I am sure we will see something from them tomorrow.
"It's important we start against Sunderland with the same high performance we showed at the end of the Liverpool game."
---
The race for the Premier League has come to the boil, so make sure you're there to lend your support as we bid for a second title in three years.
Tickets are still available for the two of the last first-team games taking place at the Etihad Stadium this season, against Sunderland and West Brom.
They could be decisive clashes, so don't miss out.