First Team News
1
Pellegrini delighted with opening win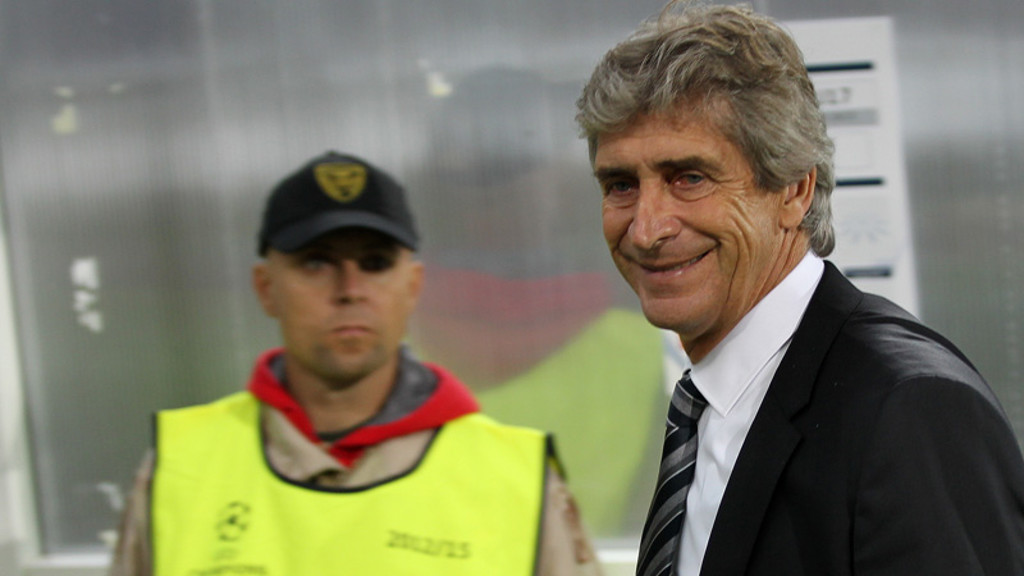 pelegrini2
Manuel Pellegrini was happy with the manner that City dispatched Czech champions Viktoria Plzen in their own backyard.
Three second-half goals meant the Blues equalled their biggest win in the competition and the Chilean was satisfied with the polished manner of his team's victory.
"In the first-half it was a difficult match, but we still had two or three chances to score," he said. "In the second half we played really well; we made some movements to create space and it was effective.
"Plzen had ten players behind the ball in the first-half which made it difficult to score but fortunately we scored three very good goals in the second half.
We know the Champions League is very difficult and there are no easy games and the players know that but they will try to do their best in every match

...Pellegrini...
"We don't have priorities in competitions, as long as we play well, the Premier League is also very important for us – we continue to try our best in both."
The 3-0 win means the Blues now top Group D, level with Champions League holders Bayern Munich who saw off the challenge of CSKA by the same score at the Allianz Arena.
The clash with Pep Guardiola's side is next on the agenda in Group D and Pellegrini recognised three points was a huge boost ahead of that game.
"Winning away is very important – this may be very important for us to qualify," he said. "It's also important to get another clean sheet. In five games we have four clean sheets and it's important to score three goals. Plzen are a good team so it wasn't easy.
"It was good to have Vincent Kompany back because he worked very hard this last few days and I had some doubts during the last ten minutes.
"I thought about taking him off to rest his legs, but I saw he was playing without a problem, so he will be fine for Sunday."