This week's List is heading left field, to examine which City players are top of the charts when it comes to scoring with their left foot…
So, which of the current squad has the most lefty Premier League goals?
David Silva 11
As a left footer, perhaps it's no surprise to see David Silva at the top of this list. Merlin has been a regular feature in recent lists, sitting pretty at the top of the assists chart as well, but he can always be relied upon to chip in with a spectacular strike. It's more surprising that his first goal this season was scored with his head!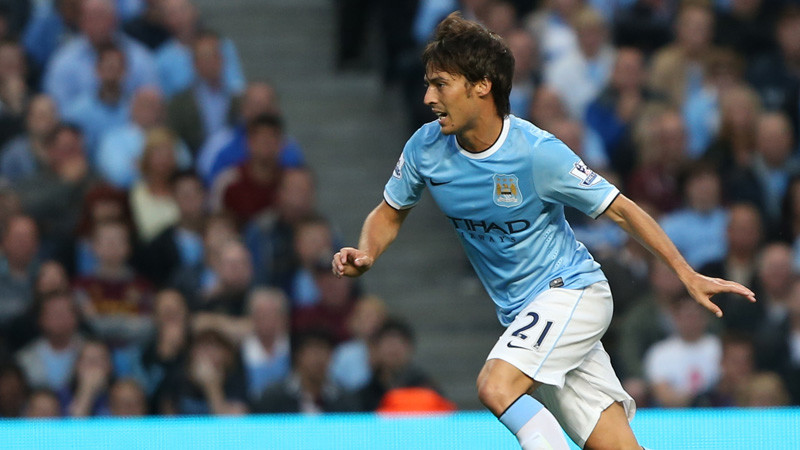 Yaya Toure 8
A right footed man grabs second place in our list, but Yaya Toure likes to mix it up a bit, scoring eight of his 21 Premier League goals with his left foot. In his first season with the Blues, Yaya showed off his left sided talents with a wonder goal against West Ham, slamming the ball into the roof of the net in sumptuous style from the edge of the box.
Edin Dzeko 8
With one in four of his Premier League goals coming from the left foot, Edin Dzeko is neck and neck with Yaya Toure – eight is their magic number. He completed a 'perfect hat-trick' against Tottenham Hotspur in 2011 by sticking out his left leg at close range, and although it doesn't count towards his competitive tally, Edin got in some good left-footed practice with a superb half-volley in the Barclays Asia Trophy victory over Sunderland.
Sergio Aguero 5
Slightly more common than a Sergio Aguero header is a left footed strike – he's chalked up five of them in the league. With 36 Premier League goals to his name, that doesn't represent a large percentage, but when you've got a right foot like Sergio's, who needs to be scoring with the left?!
Aleks Kolarov 4
All four of Aleks Kolarov's Premier League goals have been scored with his left foot – his love of the left flank also reflected in his goal tally! The Serbian defender's trademark free kicks have yielded a decent reward for the Blues – his solitary league goal last season opened the scoring against Sunderland after just four minutes.