This week's List takes a look at which City players have scored the most headers in the Premier League since the start of the 2008/09 season...
Head boys:
6 – Edin Dzeko
Top of the pile is one Dzeko, with six of his 31 league goals being headers. The Bosnian Diamond has headed a few important goals for the Blues, but none more vital than his equaliser against QPR in May 2012!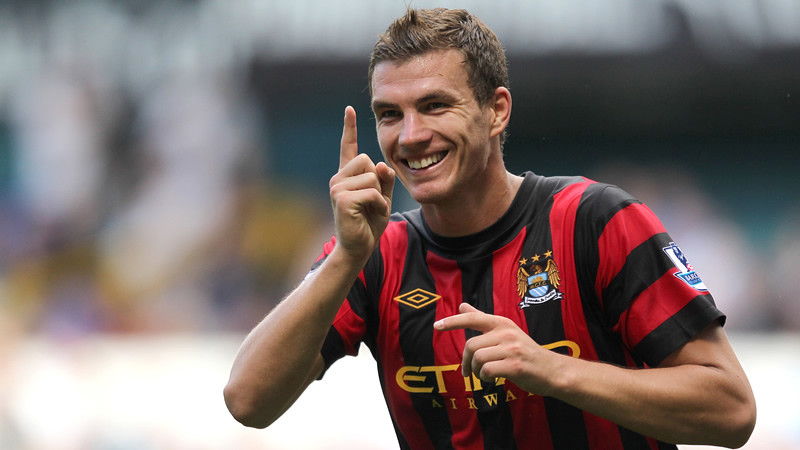 4 – Joleon Lescott, Vincent Kompany
A centre-back pairing that can prove useful in both boxes, Lescott and Kompany have both grabbed four goals with their heads. The skipper's head proved vital in the destination of the title in 2012 – it was his towering jump from a corner which secured all three points for the Blues in the Manchester derby sending City top of the table with just two games to play.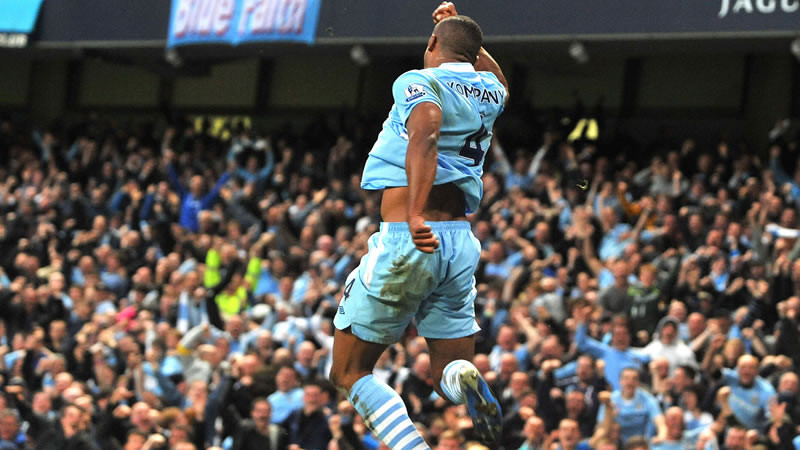 3 – Emmanuel Adebayor, Carlos Tevez
Four years at City saw Tevez shoot to the top of the list of City's Premier League scorers, with 58. Only three of that impressive total were scored with his head, but the Argentinian's relatively small stature may have left him more comfortable with the ball at his feet! Adebayor took just four games in a City shirt to record two of his three headed goals, including a famous effort against his former club, Arsenal.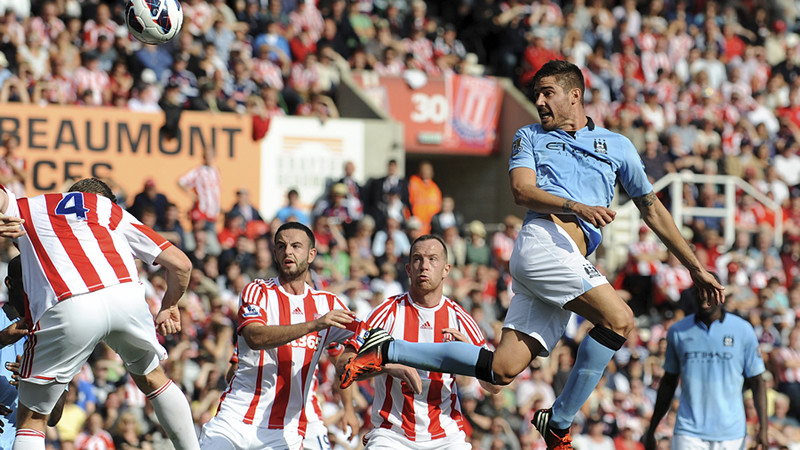 2 – Javi Garcia, Alvaro Negredo, Micah Richards, Yaya Toure
Spanish striker Negredo has only been at the club for three Premier League games, but has already scored twice in a City shirt, both of them with his head! It's likely he will be climbing a few places in this list before the season is out. Javi Garcia – who nodded home on his debut – Micah Richards and Yaya Toure have all found the back of the net twice with their heads for the Blues.