Ahead of City's Champions League clash with Bayern Munich next week, the List examines ten links between the Blues and the Bundesliga…
Nigel de Jong
After becoming an Eredivisie Champion with Ajax, Nigel de Jong moved to Hamburg where he made 66 league appearances in three years. The Dutch enforcer also has some history with Bayern Munich – he scored the winner in their first ever defeat at the Allianz Arena. A move to City in January 2009 allowed the midfielder to add to his trophy haul – his time at City yielded the FA Cup and Premier League title.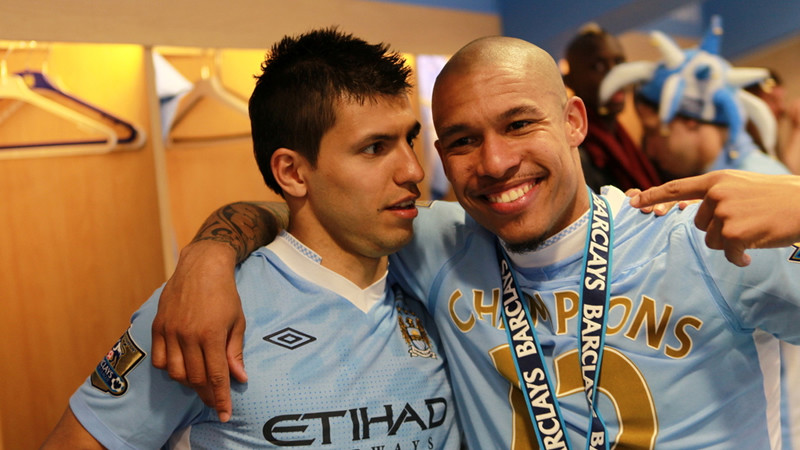 Dave Watson
England international Dave Watson was a League Cup winner with City in 1976 as part of a four year stay which yielded 188 appearances and six goals in sky blue. On his departure from Maine Road, Watson flirted with a brief spell in the Bundesliga with Werder Bremen, but was sent off in his second appearance and shortly afterwards moved back to England with Southampton. He later played for the Vancouver Whitecaps before finishing his career at his hometown club, Notts County.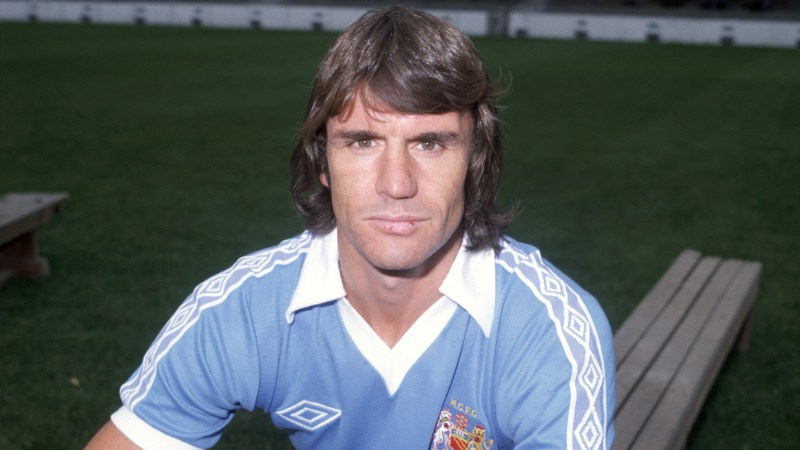 Edin Dzeko
Before joining City in January 2011, Edin Dzeko had a formidable goalscoring record in Germany's top division, earned over 3 ½ seasons with Wolfsburg. The Bosnian Diamond was voted Bundesliga Player of the Year in 2008-09, when he racked up 26 goals in 32 appearances, and his 22 goals the following season were enough to earn him the league's Golden Boot. The striker has now chalked up 43 goals in all competitions in a City shirt, and will be hoping to add many more to his tally!
DaMarcus Beasley
US international DaMarcus Beasley has played in the top flight in six different countries in a varied career spanning from the Netherlands to Mexico. After leaving City, he spent a year in the Bundesliga with Hannover 96, but managed just four league appearances for the German side before moving to Puebla in the Mexican Primera Division in 2011.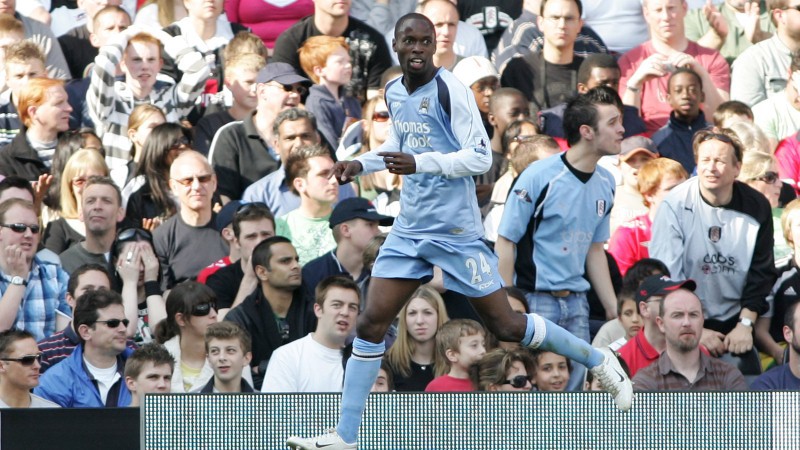 Eike Immel
Immel was a Bundesliga Champion with VfB Stuttgart before beginning his spell with City in 1995. At the other end of the scale, the German also holds the record for most goals conceded by a Bundesliga goalkeeper, letting in 829 during his 18-year stay in the division! The country's most expensive stopper when he moved from Borussia Dortmund to Stuttgart in 1986, Immel also made 43 league appearances for City before announcing his retirement in 1996.
Vincent Kompany
Captain fantastic Vincent Kompany warmed up for his move to City with a two year stay at Hamburg alongside future Blues teammate Nigel de Jong, during which he picked up the Intertoto Cup. A switch to Manchester, and a positional change from defensive midfield to centre back, has seen the Belgian hailed as one of the best in the world and seen him lift the FA Cup and Premier League trophies… so far!
Steffen Karl
A brief visitor to Maine Road on a five-month-long loan spell with City in 1994, Steffen Karl spent four years in Germany's top flight with Borussia Dortmund. The midfielder turned out 72 times in the league and was mainly used as a backup for the team which would go on to win two successive titles after his departure. He returned to his native Germany after a brief spell in Switzerland with Hertha Berlin and St Pauli in Bundesliga II.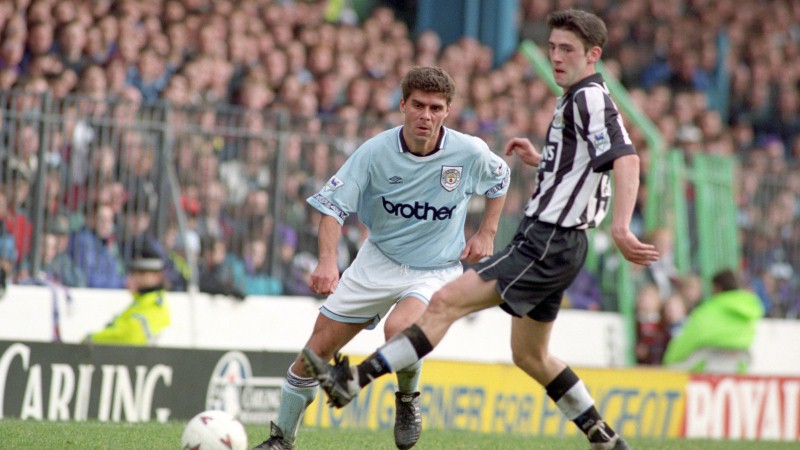 Uwe Rosler
Beginning his career in East Germany, Uwe Rosler made his first appearance in the Bundesliga in 1991 with Dynamo Dresden. Joining City in 1994 after a trial and then an initial loan period, the striker was an instant hit – with a record of one goal in every three league games. In his first full season in Manchester, he was City's top scorer and netted the club's Player of the Year award. Eventually departing in 1998, he made his way back to the Bundesliga with Kaiserslautern.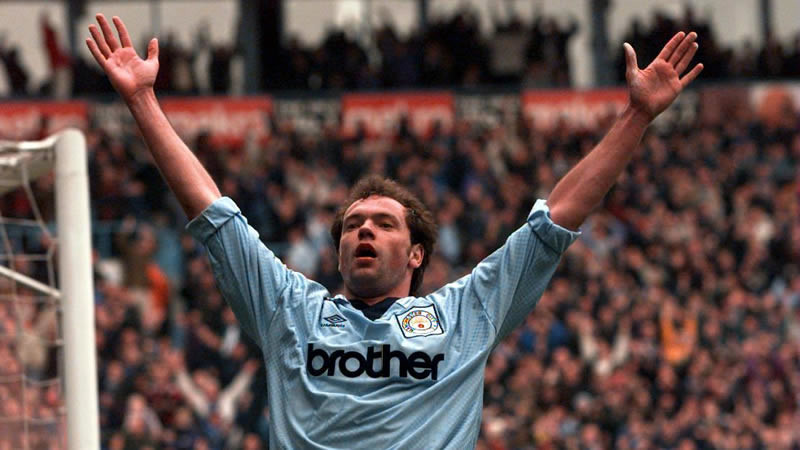 Maurizio Gaudino
A Bundesliga Champion in 1992 alongside Eike Immel, Maurizio Gaudino appeared 294 times in the Bundesliga with Waldhof Mannheim, VfB Stuttgart, Eintracht Frankfurt and VfL Bochum. He was loaned to City in 1995 where he scored three times in 20 league appearances and helped avoid relegation. The attacking midfielder chalked up five appearances for Germany and was a UEFA Cup finalist in 1989.
Kevin Keegan
After the Blues were relegated at the end of the 2000-01 season, Kevin Keegan arrived to guide City back to England's top division as Champions at the first time of asking. That was the first of four seasons with Keegan at the helm, which also included UEFA Cup qualification in the first year back in the Premier League. But before all that, Keegan was another City connection who spent time at Hamburg, where he finished as a Bundesliga Champion in 1979 and reached the European Cup final in 1980.