First Team News
1
Plzen deserve respect says Pellegrini
mcfc
Manuel Pellegrini has promised City will not underestimate any of their Champions League group opponents.
The Blues have got off to rocky starts in the past two European campaigns, drawing with Napoli in 2011 and losing to Real Madrid in 2012, ultimately failing to progress from the group stage on each occasion.
Though Viktoria Plzen are something of an unknown quantity on the European stage, Pellegrini is promising the Blues will respect their Czech opponents and go into each match with the same mind-set.
"I think that all groups are difficult," said the City boss. "It would be a big mistake to think that playing a team with less history in Europe would be easier to play.
"And one thing is sure, that last season when the draw took place, Milan and FC Zenit St Petersburg were happy to be drawn against Malaga, and they felt they'd already qualified for the next round.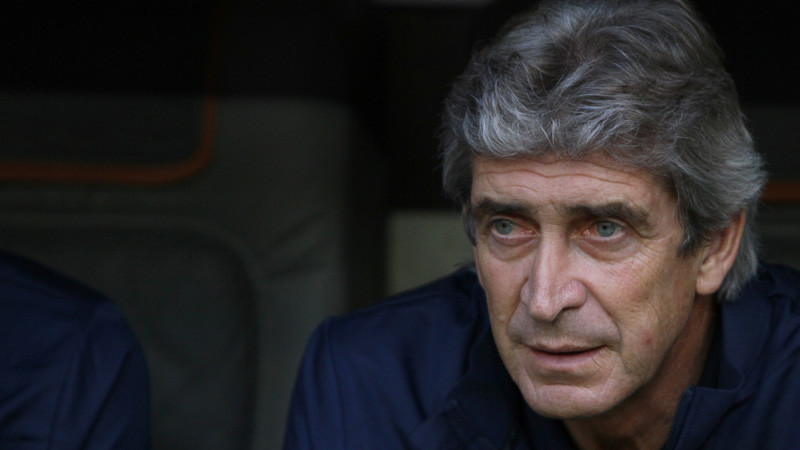 "But Malaga then went on to win the group. So it is the same now, this season.
We can't be satisfied with the names of the teams we will face, but we will qualify if we play well. I think that any team can beat any other team in their group

...Manuel Pellegrini..
Pellegrini has a proven track record in European football having come within a whisker of taking Malaga to the Champions League semi-finals last season.
He knows he will need all his experience to guide the Blues into the knock-out stages of Europe's premier club competition – something that hasn't happened to City since the days of the European Cup back in 1968.
"This is my fifth year in the Champions League and I am very happy about my last campaigns," he said.
"It is not easy to make it with a team like Villarreal and reach the semi-finals, or to make it to a quarter-final. The same happened with Malaga when we managed to make it into the quarter finals.
"I think that the most important aspect is to make the players feel that they have the capacity, and feel the confidence to compete against teams at the same level, considering all the tactical aspects.
"But I have always repeated the same sentence to my players if we are eliminated in the Champions League, then it is because we faced a team that was superior to us and who played better than us and not because they faced a bad team and were eliminated without any effort
"So it has been three years now that the club hasn't done well in Europe, and I think that if we want to qualify, we have to respect Viktoria Plzen, CSKA Moscow, and Bayern Munich the same way, and will try to put in our best performance to beat them."
Why not see how clued up you are this season in the Champions League with our new predictor http://scorepredictor.mcfc.co.uk? Can you guess right?