Men's Team
1
Pellegrini's Pep talk ahead of Bayern clash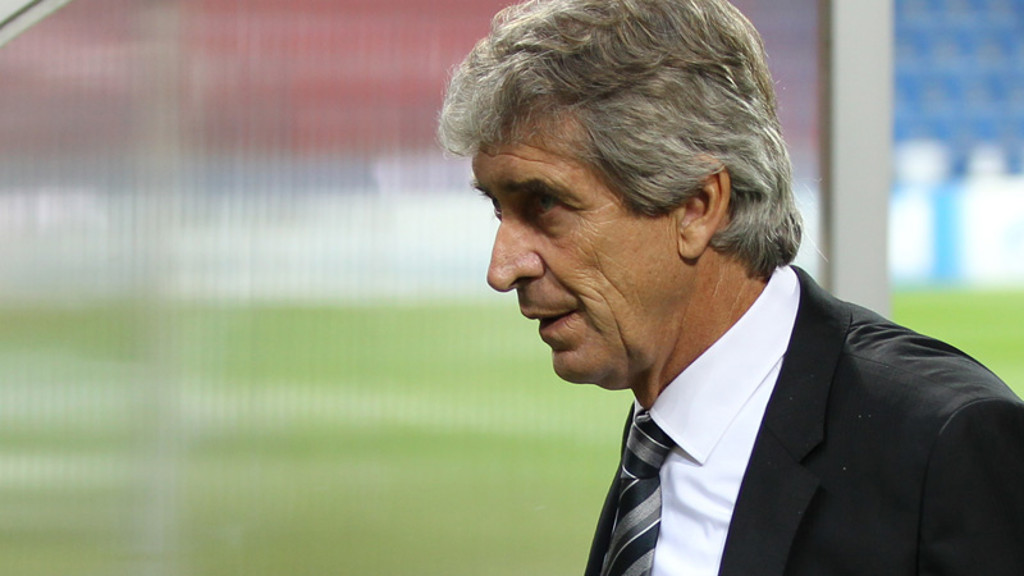 pellegrini
Manuel Pellegrini is hoping his inside knowledge of La Liga will help City to conquer Bayern.
The City manager has locked horns with Guardiola on a number of occasions and he expects the former Barcelona boss to be as successful in Germany as he was in Spain.
"It is very difficult at this moment to improve with Bayern because they won the last three competitions but he (Guardiola) will find a way because he is a very good manager," said Pellegrini.
"He knows the way we play so he will try different things. But we know things about Guardiola, too. I lived in Spain nine years so I know exactly the way Guardiola plays."
Bayern Munich's Franck Ribery believes his close friend and international team-mate Samir Nasri will be a major threat to the European champions on Wednesday evening.
Ribery, an integral part of Pep Guardiola's side, says Nasri is hitting top form under the management of Pellegrini and is capable of firing the Blues to Champions League success this season.
With City and Bayern both starting their Group D campaign with 3-0 victories, the first meeting of the two teams is the most eagerly—anticipated games of the opening phase and a firing on all cylinders Nasri could propel the Blues to unchartered highs in the competition suggests Ribery.
"Sami is like a different person," said the Bayern winger. "He's like a brother to me and we are now seeing the Samir we saw at Arsenal – one of the most gifted players in Europe.
City have not done as well as they'd have liked in Europe, especially with the quality of players they have, but I think they could go far this time. It should be a very interesting game

...Franck Ribery...
Meanwhile, Bayern boss Guardiola acknowledged his team needs to improve on their weekend performance against Wolfsburg.
The Bavarian outfit edged a 1-0 home win against the mid-table Wolves to stay joint-top with Borussia Dortmund, but the Spaniard was unimpressed.
"We won, but we must improve a lot of things," he said. "We had a few problems in the second half which we need to solve.
"I am certain that we will put in a good performance in Manchester and then against Leverkusen next weekend."