First Team News
1
Pellegrini full of praise for players
Pelle
Manuel Pellegrini has heaped praise on his players after the 3-1 win over West Ham and says they will now aim to recoup points lost earlier in the season when they face Chelsea next week.
The Sky Blues recorded their first win on the road against Sam Allardyce's men and although the season is still in the early stages, Pellegrini admitted the three away points are essential.
"Getting three points today was the most important thing for us. I think the team played very, very well and we scored three great goals," he smiled.
"We knew before we started the game that Chelsea and Arsenal had won their games, so it was very important for us to do the same as we must be a maximum of three points behind the leaders after today.
"We will try the next time we play away, against Chelsea, to recover the points we lost at the beginning of the Premier League."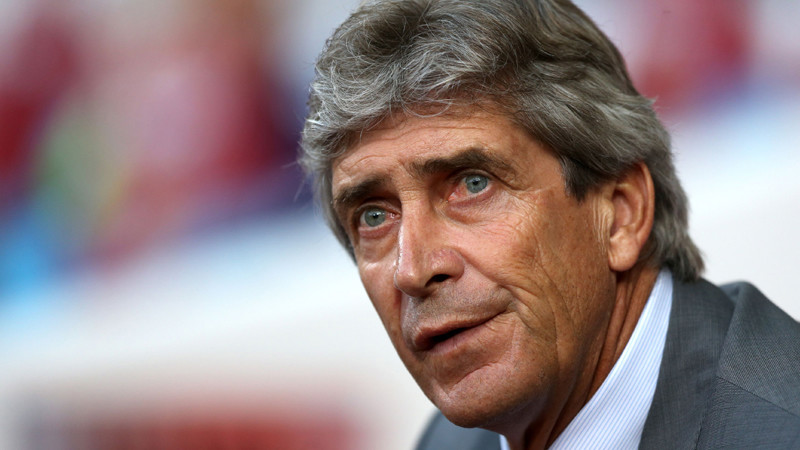 The manager was reluctant to single anyone out after what was a fine performance, but he did reserve special praise for Man of the Match Sergio Aguero and midfield maestro David Silva.
"Silva and Aguero are very important players, they are top players and that's why when they play the way they did today, it is very important for the whole team," he said.
"We scored two goals away against Cardiff and Villa and today we got three, so it's a good average and we will continue trying to be an offensive team.
"Having players of the quality of Silva and Aguero and also like Nasri and Dzeko - they should always play in attack."
This was the first of four away games on the trot for City and as the team prepares for a tough encounter against CSKA Moscow on Wednesday, the Chilean says he is confident his side's away form will continue to improve.
"I think we played as well as we did against Aston Villa and that's why I said I wasn't going to change the way we play.
"I think we must keep all the good things we did in the other games and try to keep our concentration when we are defending and that was what we did today.
"This is important for us as we have three more away games in a row."