First Team News
1
Player of the month: September vote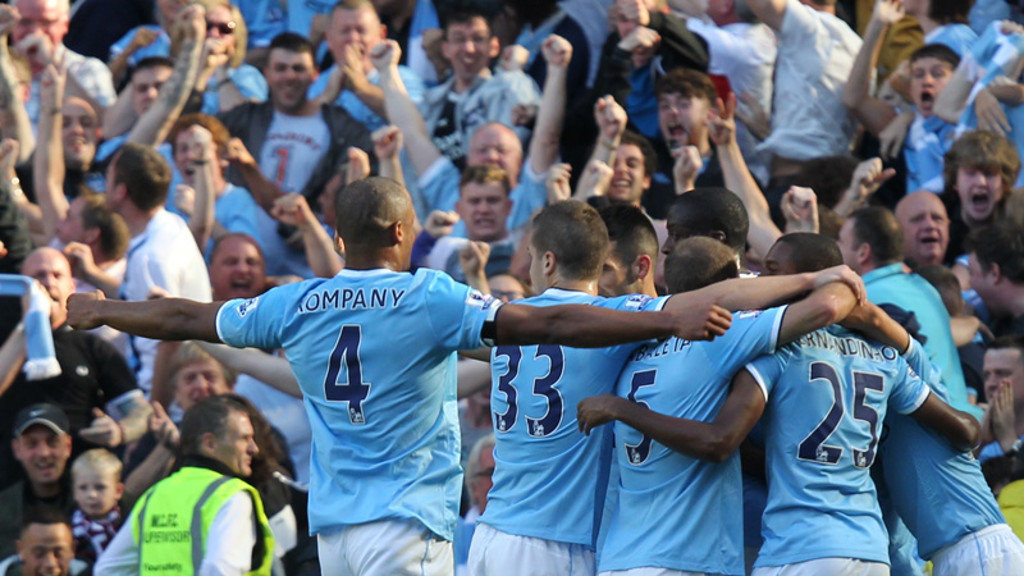 Group celebration
City's three stand-out players for September have been revealed. Alvaro Negredo picked up the first award of the season in August and here are the three nominations for September:
Yaya Toure
Yaya is a strong contender for this month's award after a superb September. Stunning free-kicks against Viktoria Plzen and Wigan plus two close range finishes against Man United and Aston Villa have made Yaya the top scorer this campaign with six goals.
Sergio Aguero
Sergio returned to something close to peak form in September with three goals in just two games (plus ten minutes as a sub). His outstanding display and two goals in the 4-1 derby win over United plus his effort against Plzen makes Kun a worthy candidate.
Samir Nasri
Samir has also enjoyed a productive few weeks with three assists and a goal against United. His all-round play and contribution has been excellent and he looks likely to be a major player in Manuel Pellegrini's side.
Three strong candidates – who will you choose? Vote now!
Remember, one UK-based voter will be selected to present the winner with their award in person at Carrington and one overseas entrant will receive a personal video message, too.

Voting closes at 5pm on 9 October.