First Team News
1
Nasri: CSKA clashes key to progress
Samir Nasri celebrating PA-17362887
Samir Nasri believes the two games against CSKA Moscow will determine who progresses to the knock-out stages of the Champions League.
The France international has been in sparkling form this season and is likely to play an integral part in the Sky Blues' bid to progress from the group stage for the first time.
With Bayern Munich already looking strong favourites to take one of the two berths, Nasri says City must return from Russia with a positive result.
"We knew that the two games against CSKA would be like finals because, with respect to Plzen, they are the team who will most likely finish fourth and second spot will probably be between us and CSKA," he said.
When they played Bayern Munich, they really tried to play some good stuff but because they conceded a goal very early on, it was difficult for them after that

...Samir Nasri...
"I don't think they will change the way play, especially as they are at home, and they have some very good players who are quick up front so it should be an interesting contest. There are many good teams in Russia who try to play football, like we do.
"If we come back from Moscow with a win, we will have done 50% of the job and we would then have a home game against them to come."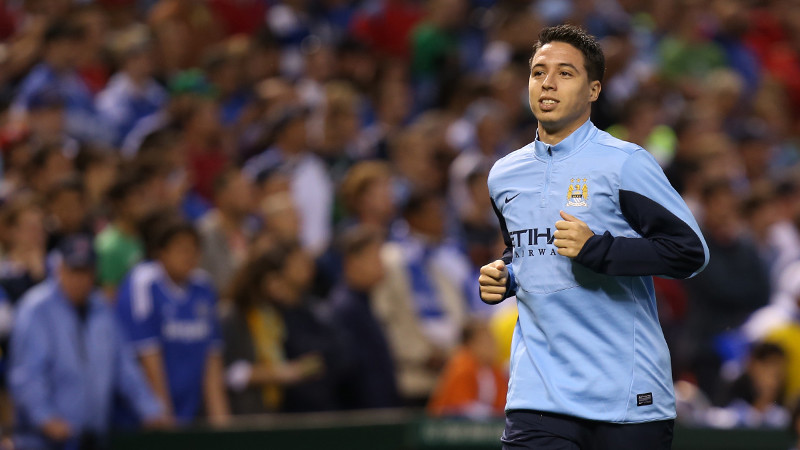 Nasri has experience of playing in Russia and says factors other than football will inevitably play a part on Wednesday.
He said: "I've played against CSKA before when I was with Marseille and we drew that game. I also played in Russia against Zenit St Petersburg – it's always a difficult place to play because it's usually very cold at this time of year and the quality of the pitches was a problem when I was last there.
"Those are the two main factors that are different but they are not a worry to us. We are all international players and we know how important it is to come home with a victory so we'll be doing our best to make sure that happens."