Men's Team
1
Mixed Zone: We had to win says Zabaleta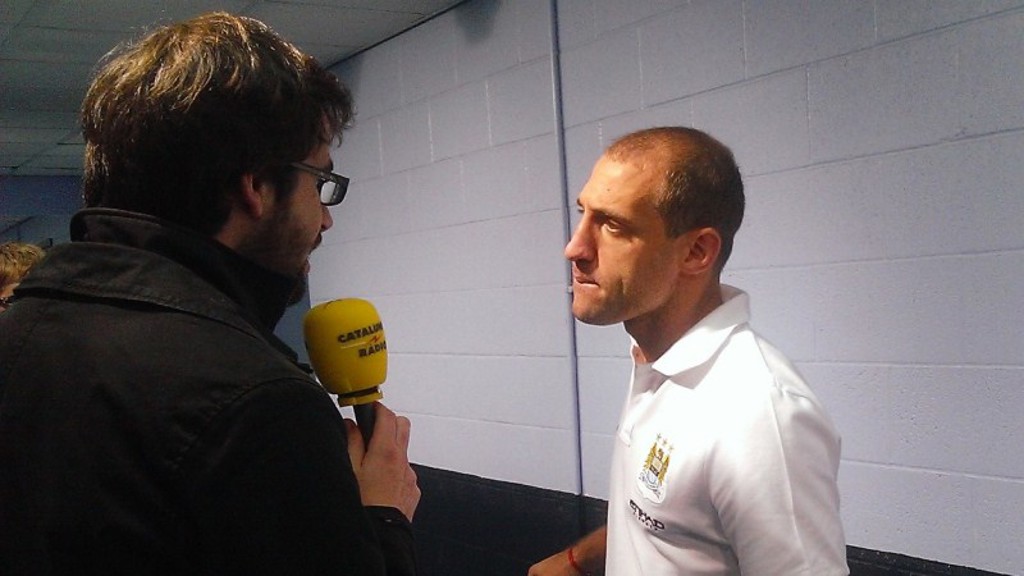 Zabaleta
Pablo Zabaleta says anything other than three points was unthinkable against Everton.
The Sky Blues came into the game having suffered back-to-back defeats to Aston Villa and Bayern Munich in the past week and the Argentina international believes a return to winning ways was crucial.
"We had to win this game after Wednesday night," said Pablo. "We had to perform well today against Everton and I think we did that. We did well because we went behind and it could have affected our confidence but we struck back straight away which was very important so we're very happy."
As for winning a second-half spot-kick, he added: "There was some contact so awarding a penalty was the correct decision. I also spoke with Leighton Baines after the game and I like the fact he spoke to the referee to try and and save me being booked which I really liked."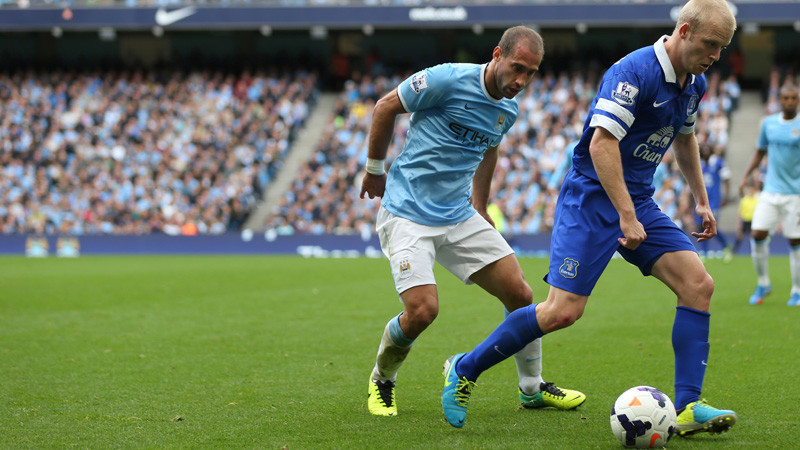 David Silva was also pleased to respond to the Bayern defeat with such a positive performance and was relieved to return to the starting line-up for the first time since the end of August.
"I'm very happy to play again and I'm happy for the team because we needed to win today and now we have to keep going," he said.
We need to improve to reach the top of the table but I think we will continue to get better as we go along

...David Silva...
James Milner revealed there was a hunger to put things right after defeats to Bayern and Aston Villa and beating Everton was the perfect riposte to what has been a difficult few days for the club.
"I think we played well against Aston Villa but ended up losing the game but we didn't perform up to our standards in midweek," said Milner.
"It was important to bounce back today against Everton who are a very strong team.
I think we were a little bit tired in the second half and we couldn't finish the job as well as we would have liked, but we showed a great character after being one goal down

...James Milner...
"It was great to have David Silva back, too. He's a top player and any team in the world would miss him. There's great movement in this team and everyone is comfortable with the ball. That's what the manager is encouraging us to do - play with freedom in the final quarter of the pitch."