First Team News
1
Kompany still out of action
Pellegrini presser Chelsea
Manuel Pellegrini has confirmed City will be without their skipper when they travel to London to face Chelsea this weekend.
The manager revealed that Vincent Kompany hasn't yet recovered from a thigh injury sustained during the Sky Blues' 3-1 win over Everton earlier this month.
"Vincent is still injured, so he will not have a chance to play this game," he said.
"Jack Rodwell is OK and all the others are fit, we have no more injuries."
Although the Chilean sees Chelsea as one of the main contenders for the Premier League crown, he believes it is still too early in the season for this fixture to have an impact on the title race.
"Of course it's an important moment, it's always important playing against a team that has a lot of chance to win the league," he admitted.
"It's a tough game for Manchester City, we are one point behind them and we must play well if we want to win.
But this is our ninth game and we have a lot of games in the future. It is an important game, but it will not decide anything.

...Manuel Pellegrini...
Sergio Aguero's brace during City's 2-1 win over CSKA Moscow in the Champions League on Wednesday made him the club's all-time leading goal scorer in Europe.
The boss believes the Argentine will continue adding to his tally and will show why he is one of the best players in the world.
"He's a top player and I am always talking to Sergio because for me he is one of the top five players in the world," he said.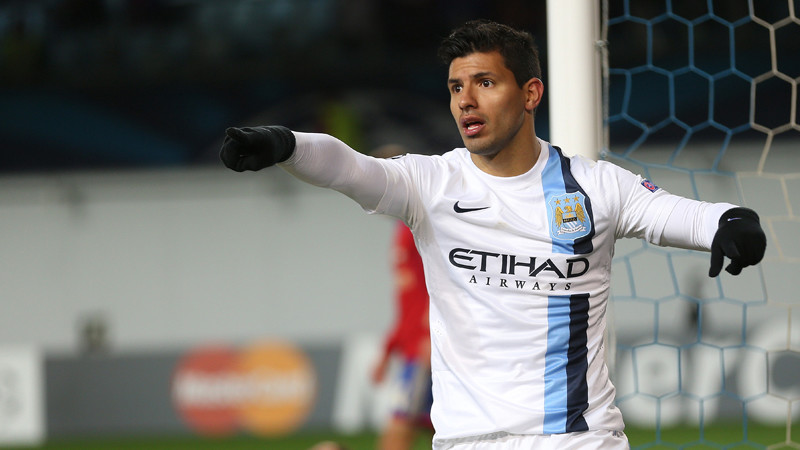 "He must try and demonstrate that in every game and work very hard, especially when we don't have the ball.
"He is a very important player for us. He has been an important player in the past and we hope in the future he will continue to be a very important player."
The manager also took the opportunity to share his thoughts on Yaya Toure's claims that he was the subject of racial abuse in Moscow in mid-week.
"I spoke with Yaya and he is OK, I think he did the right thing after what happened and now we will see what UEFA will do about that," he said.
"I think we are doing all we can do, we can't do anymore and now it's important that UEFA respond.
"Here at this club we don't have any problem in that sense, so we will have to wait and see what UEFA do."