Men's Team
1
Pellegrini: Aguero is one of the world's best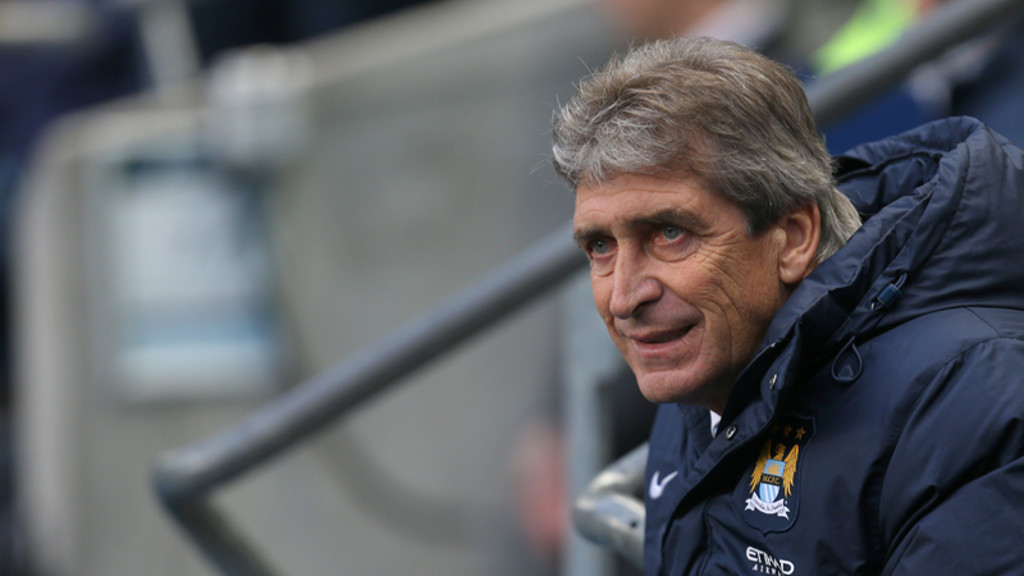 Smiley Pellegrini
Lionel Messi, Cristiano Ronaldo, Sergio Aguero – the top three best players in the world according to Manuel Pellegrini.
After watching his side crush Spurs 6-0 at the Etihad Stadium, the Chilean was lost for superlatives for his Argentine striker who scored twice and had a hand in three of the other four goals.
Pellegrini also hailed a perfectly balanced performance from his team and reminded journalists in gathered in the post-match press conference not to forget the role of his defenders in the rout.
"It's not normal to win by six goals against a strong team like Tottenham, I think today we played really well, not just attacking but defending," Pellegrini reflected.
"Spurs have very important players in attack, so to not concede is very good.
"We have scored 26 goals in six games at home but I am more happy at the way we play as a team - a balanced team in attack and defence.
"Alvaro Negredo is very happy here in England and I think the way the team plays makes it comfortable for him and I also think playing alongside Kun Aguero is very good for him.
"For me, Kun is just after Messi and Cristiano Ronaldo as one of the three best players in the world.

...Manuel Pellegrini...
"Alvaro I've known for eight years during my time in Spain – that's why he's here. He's a perfect player for the Premier League, he likes the football here and the way the team plays."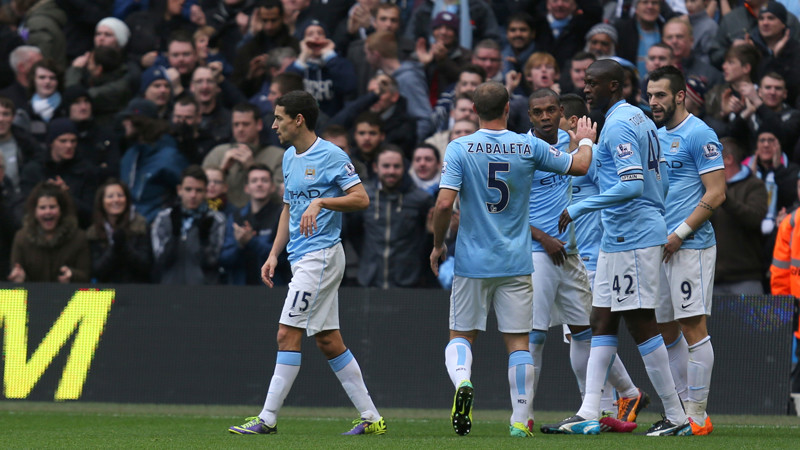 City have scored more goals in their six games at home this season than any other team has managed in total so far.
Therefore, the question remains – how come a team capable of such devastating attacking football has won just one away game all season?
Pellegrini believes that bad luck has played a part in this run on the road but thinks that this fortune will change, sooner rather than later.
"I don't like to compare games and teams but at home we played really well against Untied and Norwich – all the games at home are very similar except maybe the one against Hull.
"The problem is away but I repeat: I don't think we play so different away from home.
"I am absolutely sure that if we continue the way we are we will start to see results away.
"Playing away we are not so effective at taking chances, but we will continue to try to change this although we will stay with the same playing style.

...Manuel Pellegrini on away form...
"I am absolutely sure we've had bad luck playing away this season. If you review all of the games, this team is not playing badly away."
City's manager also revealed that Joe Hart will start the Champions League game against Viktoria Plzen in midweek and that Vincent Kompany will start training normally in the upcoming week.
Pellegrini's Spurs counterpart Andre Villas-Boas admitted that he was "ashamed" of the scoreline and stated his belief that the Jesus Navas goal after 15 seconds set the tone for a long afternoon for the Londoners.
"Everything went wrong for us, it's very hard to find explanations," Villas-Boas asserted.
"Our motivation, which was high, immediately suffered when we conceded after 15 seconds.
"We lost control of the situation and every single attack was a goalscoring opportunity for them. We were not at our best and we have to be ashamed of a result like this."
---
Find out if City can further improve the league's best goalscoring record when Swansea City visit the Etihad Stadium next Sunday 1 December at 4.10pm.
Tickets are still available and can be purchased online at mcfc.co.uk/tickets or by telephone on 0161 444 1894.
For more details, read full ticket information for the game here.