This week, we focus on the race to be crowned City's top scorer of 2012/13...
With one game remaining, it's still a three-way race to finish as the club's top scorer in all competitions this season, so all eyes on the front line to face Norwich!
City have scored a total of 91 goals in this campaign, so who have been the biggest contributors?
Sergio Aguero 17
Well, it's a tie! Sergio Aguero has taken 42 appearances to reach his tally of 17 goals, and the Argentinian has pulled a few memorable strikes out of his locker this term.
Who could forget his delicious shot from an impossible angle against Liverpool, for example?
There was his winner against Manchester United at Old Trafford when he seemed to waltz through the defence, while Sergio also scored the crucial goal against Chelsea at Wembley to book a place in the FA Cup final.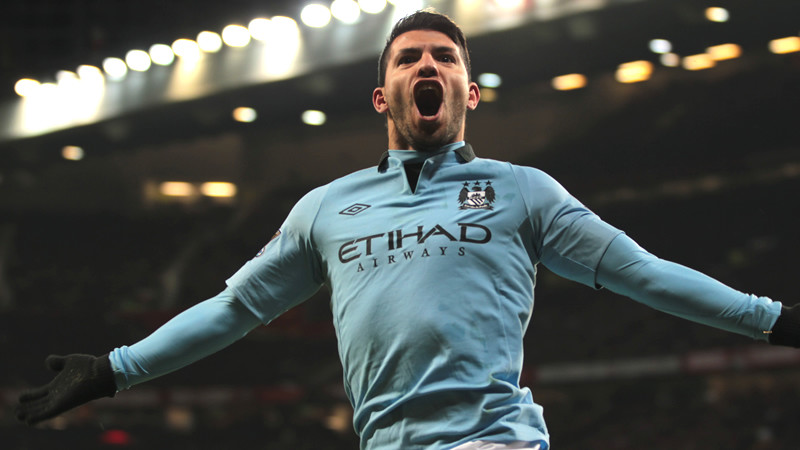 Carlos Tevez 17
After opening his account in the Community Shield against Chelsea, Carlos Tevez scored three times in the first three league fixtures on his way to 17 goals this season in 46 appearances.
The striker has thoroughly enjoyed himself in this year's FA Cup run though, scoring five times in six games including a hattrick against Barnsley.
Edin Dzeko 15
Having smashed in goals against West Brom and Reading in recent weeks, Edin Dzeko is now just two behind the Argentinian duo for league goals and has fired himself back into contention for this year's top scorer in all competitions.
A hattrick away at Norwich increased the Bosnian hitman's tally in some style, while his goal against Real Madrid in the Bernabeu was thrilling even it proved in vain.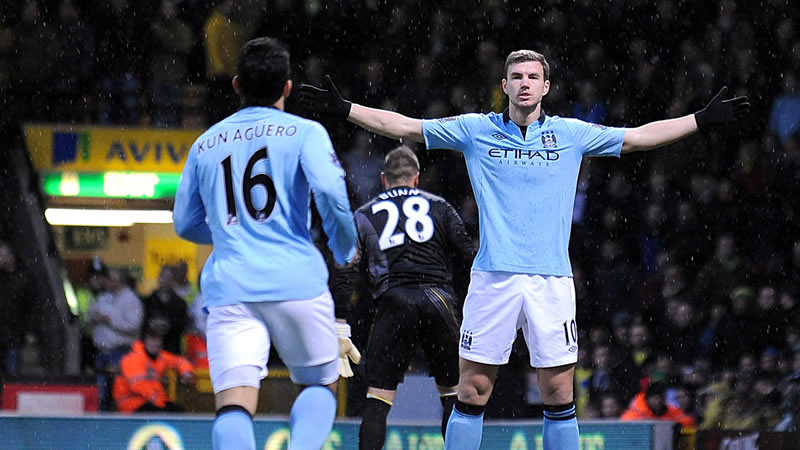 Yaya Toure 10
Comfortably top of the charts once you take the strikers out of the equation, Yaya Toure can always be relied upon for a thumping effort from the top of the box.
Contributing ten goals to City's total, despite his absence in January to participate in the Africa Cup of Nations, the Ivorian has been on the scoresheet against Manchester United, Chelsea and Liverpool this term.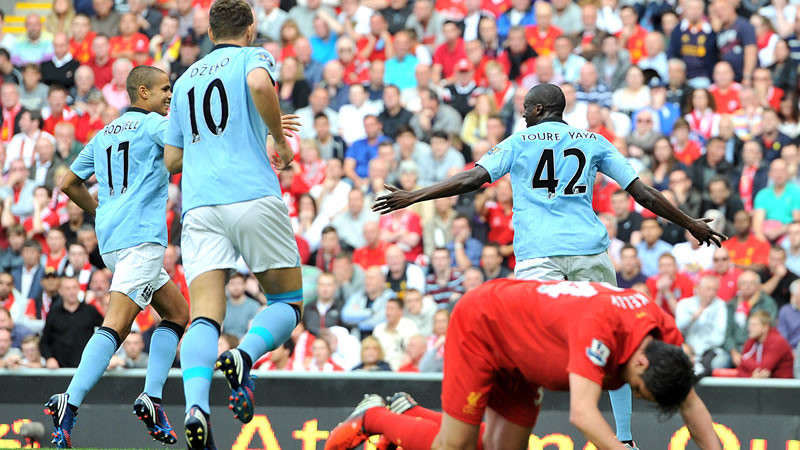 Samir Nasri, David Silva 5
Known for using his skill and trickery to set up others, David Silva has also chalked up five goals to his name including a vital brace against Fulham in January to secure all three Premier League points. Samir Nasri, meanwhile, has spread his strikes around a bit – scoring in the league, FA Cup, Champions League and even grabbing one in the Community Shield to complete his collection.