First Team News
1
The List: End of season stats
The team have jetted off to the USA where they meet Chelsea twice in the next few days, facing off in St Louis and New York.
However, with competitive football put to bed until August, we examined the end of season stats to see who finished top of the charts across a range of categories.
Using figures from all competitions, excluding the Community Shield, we found the following…
Appearances – Carlos Tevez
Clocking up an impressive 46 appearances, Carlos Tevez played more games than anyone else this season. The Argentinian just nosed ahead of Joe Hart, who was second with 45 matches played.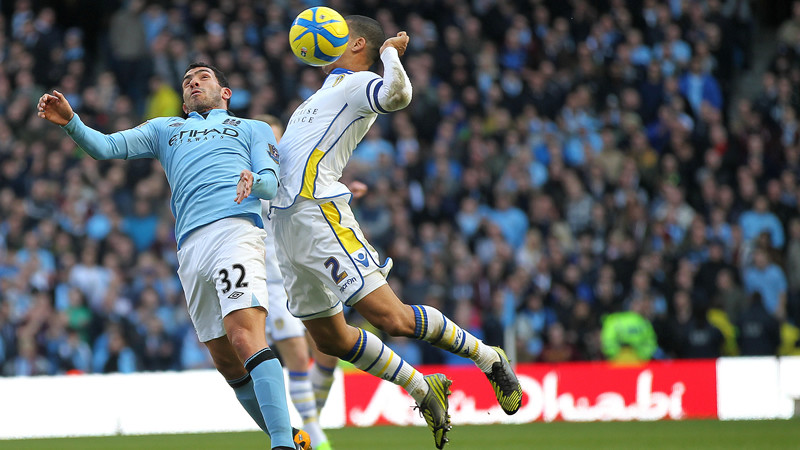 Minutes played – Joe Hart
However, England's no.1 is top of the table for minutes played, having been on the pitch for every minute of each of his 45 games. His 4050 minutes is streets ahead of his nearest rival, Yaya Toure, on 3639. Joe was no slouch between the sticks either – scooping a third consecutive Golden Glove award.
Win % - Costel Pantilimon
Thanks to an impressive run in the FA Cup all the way to the final, Costel Pantilimon comes in first for win percentage, finishing up on the winning side in 83.3% of his games played. Others to enjoy celebrating victory in the majority of their appearances include Micah Richards (75%), Kolo Toure (66.7%) and Joleon Lescott (63.6%).
Goals scored – Carlos Tevez
Taking the Community Shield out of the equation, Carlos Tevez scoops a second category win with 17 strikes in all competitions. Sergio Aguero grabbed 16, and Edin Dzeko completes City's striking trio in third with 15 goals. However, it was the Bosnian frontman who came out on top in terms of league goals – all but one of his tally came in the Premier League.
Shots – Carlos Tevez
At the end of a fantastic season for his personal stats, Carlos has also recorded the most shots on goal in all competitions. His 101 shots is two ahead of Edin Dzeko's total of 99, and the Argentinian also converted two more shots into goals than the number 10. Coincidence?!
Assists – David Silva, Carlos Tevez
With ten assists apiece, David Silva shares this award with the statistical man of the moment. Carlos set up both goals in the away victory at Arsenal in January, while Merlin's assists proved vital in the home win over Chelsea.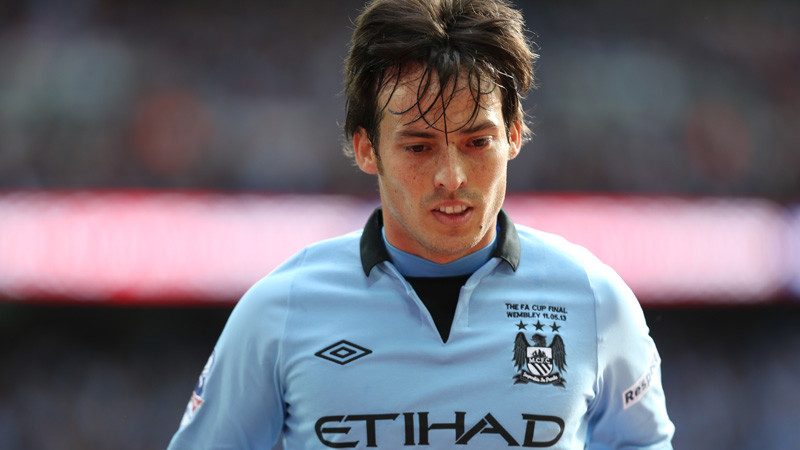 Chances created – David Silva
The Spanish midfield magician is a worthy winner in his own right in this category, selflessly setting up his teammates for a goal attempt on 128 occasions this season. In second place, you might not be surprised to read, one Carlos Tevez!
Pass completion % - Samir Nasri
Perhaps a surprising winner, Samir Nasri has completed a whopping 90.1% of his passes in all competitions this season. The Frenchman's performances were rightly lauded in the closing weeks of the campaign, but his passing average has been magnificent throughout. Joleon Lescott, with 89.9%, was runner up, showing he too is rather adept at retaining possession for the Blues.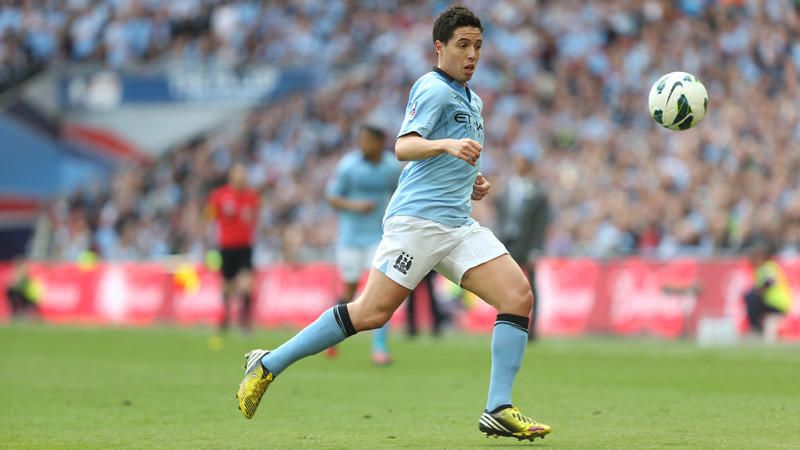 Tackles – Pablo Zabaleta
Star of many a list this season, Pablo Zabaleta only comes out on top in this category, but it will come as little shock to see the defender end his remarkable season top of the tackle tree. Recording 155 tackles, Zaba was significantly ahead of his opposite full back, Gael Clichy, who finished on 128.
Interceptions – Gael Clichy
The two full backs swap places in this category, with Gael winning the ball back with an interception on 83 occasions this term. Zaba chased him all the way to the finish line though, recording 77 interceptions.
Bring on next season!
Stats kindly provided by Opta.