First Team News
1
Mancini: 'Nastasic can get even better'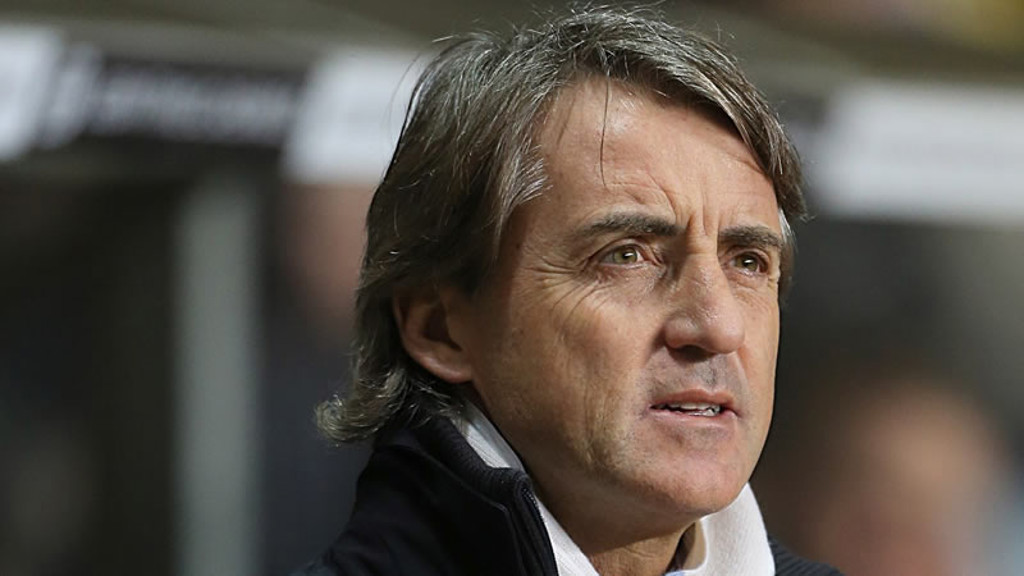 Mancini
Roberto Mancini paid tribute to Matija Nastasic after the Serbian defender helped City to three successive clean sheets in the 1-0 win over Aston Villa.
City dominated the game against the relegation-battlers but a combination of Brad Guzan and the woodwork kept the winning margin to just one goal.
The Blues have now recorded nine shut-outs in 11 matches in 2013 and Mancini revealed that while young player of the year candidate Nastasic can still improve, he's playing a vital role in the continued absence of Vincent Kompany.
"We don't have Vinnie at the moment and he's very important to us but Matija is playing very, very well at the moment," was the Italian's verdict.
"He's young and he probably needs to improve – he needs to learn the Premier League more but I'm very happy with his performance tonight and in the last game.
"Vinnie will be back for either for the FA Cup game against Barnsley or against Everton the week after."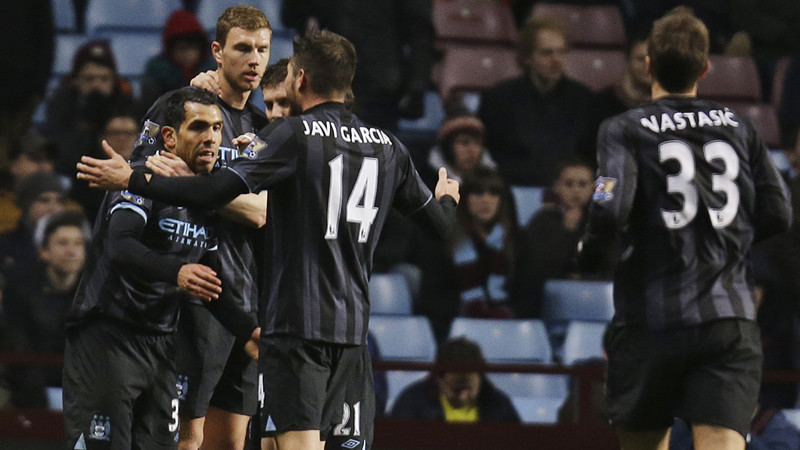 Despite City's missed chances, Mancini was satisfied with the grit and endeavour on show from his charges in a third-successive win.
"We had three or four games like QPR, West Ham, Chelsea where we deserved to win and missed chances to score but sometimes it's enough to win 1-0 like tonight and to fight for every ball," Mancini declared.
We are playing well, we didn't concede a lot of chances but it was difficult – Villa are a very good team, I'm surprised that they are at the bottom but for this reason I think it's a very good result.

...Roberto Mancini...
"Villa are a good team, they have a very young team and maybe they need some experience but they play good football.
"They will stay in the Premier League I think."
It wasn't all good news for City, despite closing the gap at the top back down to 12 points, as Jack Rodwell limped out of the action with a suspected recurrence of a troublesome hamstring injury which has plagued his first season at the Etihad Stadium.
"Jack is very unlucky because he was playing really well, it looks like he will be out for another three or four weeks" Mancini said.
"I was so happy with his performance against Chelsea and again tonight but it looks he has a hamstring problem again.
We are very disappointed because he is really unlucky, we feel so sorry for him and we hope he won't be out for too long.

...Mancini on Rodwell...
With just 10 games to go it will take a remarkable turnaround for the defending champions to retain their title but the manager isn't interested in throwing in the towel just yet.
"We must keep on winning and you never know, this is football," he smiled.
"Last year nobody thought it was possible, 12 points in 10 games – they need to play three or four very difficult games.
"We know it will be difficult but we must try – we hope that they [Manchester United] can lose a point or two before the derby, that would be better for us."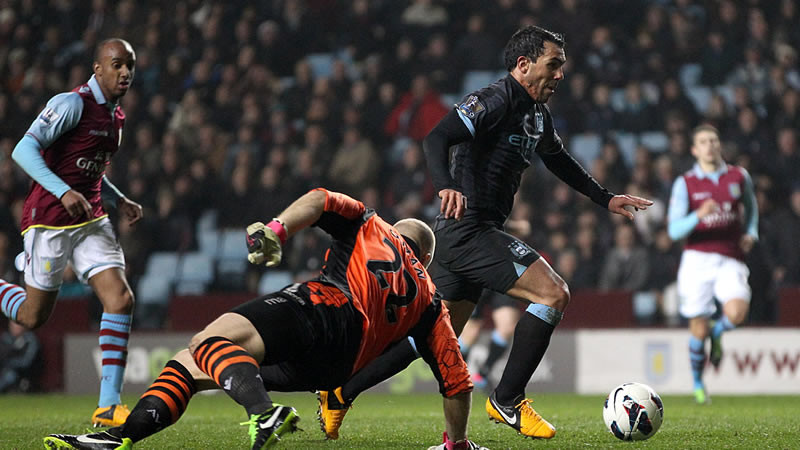 Sergio Aguero missed the chance to make his 50th Premier League start at Villa Park due to a knee injury sustained in training and Mancini confirmed that the 24-year old won't be risked in the FA Cup tie against Barnsley.
The Argentine ace tweeted from his official Twitter account before the game: "I felt a crick in my right knee during last training so I won't make it against Aston Villa today."
"It's a pity I can't be there for my team at this moment. All I can do is recover, and I'm already on it."