This week, the list focuses on Joe Hart, with a statistical break-down of his performances in the Premier League this season.
It's a celebration of the Blues' no.1 and his contribution to the City cause…
Appearances – 28
An ever-present in the Blues' Premier League campaign this season, Hart has been a reassuring constant behind the back four. Roberto Mancini has been forced into a number of changes due to injuries and international commitments, so it's a big positive to have his name a permanent fixture on the teamsheet.
Clean sheets - 13
To chalk up 13 league games without conceding a goal is an impressive feat, so it's unsurprising that Joe's top of the Premier League table this season with most clean sheets to date. With ten matches still to play, and an average of one shutout nearly every two games, he'll be hoping to add even more to his tally!
Minutes per goal conceded – 105
With just 24 strikes in the goals against column, City's no.1 also has the best minutes per goal conceded ratio in England's top division.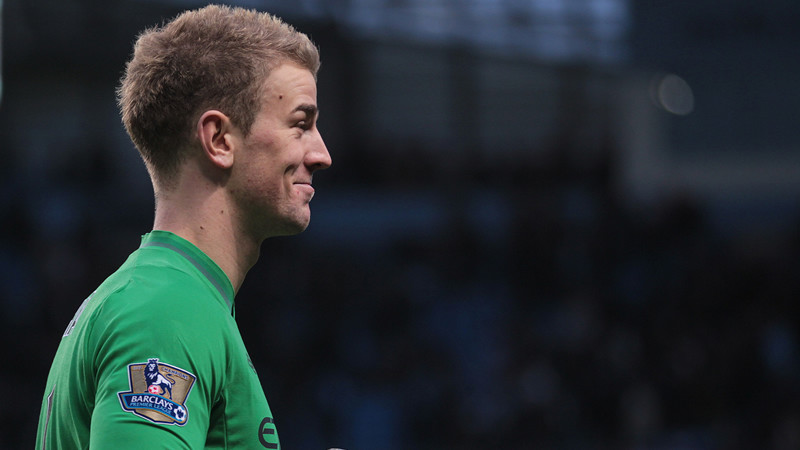 Catch success rate - 100%
With 20 catches to his name so far this season, Joe has dropped none of them giving him a perfect record in this category. He is unafraid to punch when the situation requires it though, and has also made 20 of these so far this term.
Saves to shot ratio - 66%
Given City's strength in defence, sometimes the England goalkeeper can go an entire 90 minutes without making a save – see the Aston Villa game at the start of this month for a recent example! With that in mind, it's good to see a healthy save to shot ratio demonstrating Joe can be relied upon when he is needed.
Saves from inside the box – 29
Of the 46 saves he's made this season, Hart has made 29 from inside the box. His powerful penalty stop from Frank Lampard in the victory over Chelsea falls into this category.
Saves from outside the box - 17
Meanwhile, the 25-year-old has also been equal to 17 long range efforts hit from outside the area, including a brilliant effort to deny Santi Cazorla in the home draw with Arsenal.
You can watch ten of Joe Hart's very best stops in a City shirt here.