Men's Team
1
Mancini targets cup glory after Tykes demolition
Roberto Mancini has set his sights on winning the FA Cup after booking a place in the semi-final at Wembley with a resounding win over Barnsley.
The City boss was delighted with the performance from his charges in the 5-0 win and has not given up hope of claiming a league and cup double.
"The Premier League has not finished - we never give up," Mancini declared, "we have to win the next game to get to the final of the FA Cup and if we win the competition it will be a great achievement.
"It is good to play at Wembley and this is the second time in the FA Cup and we want to play there twice if it's possible.
"I don't know who we will play, it could be United, Chelsea, Wigan - when you are in the semi-final or the final of the FA Cup you play against good teams.
"It would be perfect to play Manchester United in the final – over the last two years we've been the best two teams in England."

...Roberto Mancini...
Hat-trick hero Carlos Tevez was given a deserved standing ovation from supporters for his man of the match-winning display when he was taken off 77 minutes into the game.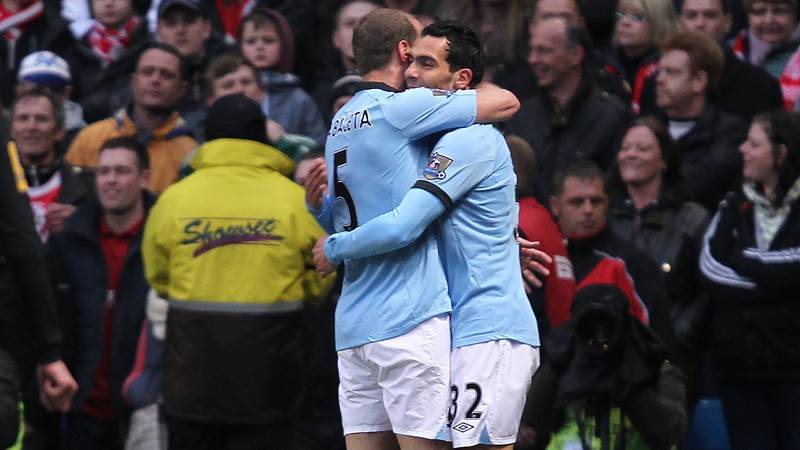 Some words were exchanged between Mancini and Tevez but the City boss moved to quickly dismiss any notion of a rift between the pair.
"He asked to come off – he said, 'it's better for me to come off' - maybe he was tired," Mancini mused.
"Now it's important that Carlos continues to score because we need him to score until the end of the season – after I don't know what can happen, Carlos has another year left on his contract."
Barnsley boss David Flitcroft was philosophical in defeat, admitting that the best team won and revealing his admiration for the Premier League champions.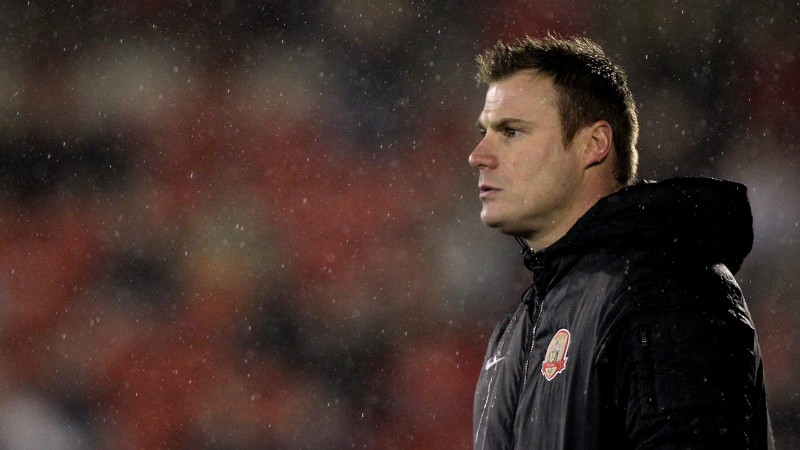 "The ruthless side of the team today – to batter us to a pulp in that first-half, that showed me what that team was all about. They wanted to get 7, 8 or 9 goals, they were ruthless, they were there to floor us," Flitcroft conceded.
"I will take City's ruthlessness away with me, that showed me what top-class players are all about who earn good money. They were on form, they were up for it, they were unbelievable.

...David Flitcroft - Barnsley manager...
"Tevez is a ghost, the players in there are telling me how he just pulls away from you and gets a shot on target. It's his power – he's frightening.
"I was glad there was only one minute added time."