We take a look at five links between the two clubs ahead of this weekend's FA Cup clash at the Etihad Stadium.
Ashley Ward
Ward was unable to establish himself after his apprenticeship at Maine Road, only making three substitute appearances in the 1989/90 season before moving on to Leicester City in 1991.
He still managed to carve himself out a decent career, scoring more than 100 goals in his 15-years in the game, which included a season with Barnsley where he hit 20 goals in 46 games.
Ward finished his career at Sheffield United in 2005 and is now a successful businessman.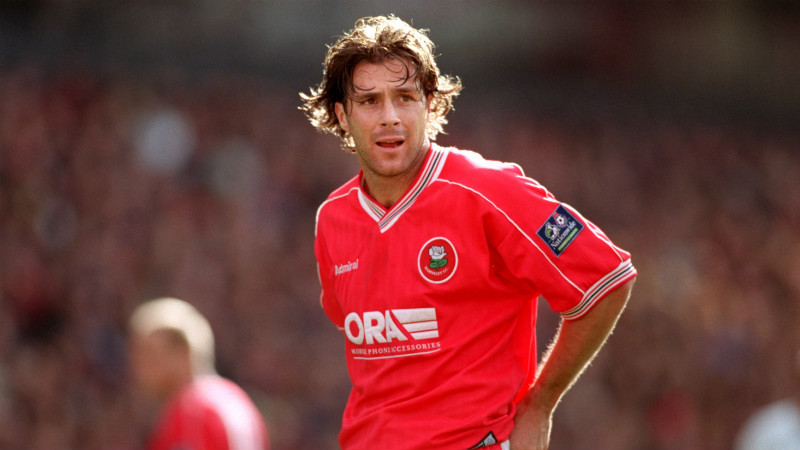 Lee Crooks
Lee Crooks played a part in one of the most famous chapters of City's recent history – starting the 1999 Division Two play-off final win over Gillingham.
Crooks represented City 85 times over seven years and went on to feature on 73 occasions for Barnsley between 2001 and 2004.
He took the unusual path for an ex-pro of becoming a leading aircraftman in the RAF and has served in Afghanistan as part of his post-football career.
Jon Macken
Free-scoring striker Jon Macken was a Preston North End institution before he joined City for around £5m in 2002.
Although he wasn't able to replicate his Division One goalscoring return in the Premier League, Macken still weighed in with the odd important goal, including the winner in the dramatic 4-3 FA Cup comeback win against Spurs in 2004.
Macken joined Barnsley on loan from Derby in 2007 and did enough in a short spell at Oakwell to earn a permanent contract, going on to 18 goals in 94 appearances.
Mick McCarthy
Now-Ipswich Town manager Mick McCarthy was born in Barnsley and began his career representing his home-town club, making 272 appearances for the Tykes before joining City in 1983.
McCarthy won promotion with the Blues in his first full season and played in the top tier for the first time, helping them to a mid-table finish.
Although City were relegated in the following season, McCarthy proved he was still a top class defender when he left, making more than 50 appearances for Celtic in the late eighties.
Read McCarthy's thoughts on this weekend's game here.
Keith Curle
Former City club captain Keith Curle became something of an institution during his five-year spell in the heart of the defence at Maine Road.
Curle was the club record signing when he joined from Wimbledon for around £2.5m and he went on to repay this substantial figure with 204 appearances for the Blues before his switch to Wolverhampton Wanderers in 1996.
After spells at Wolves and Sheffield Wednesday, Curle spent two months at Barnsley in 2002 where he made 11 appearances before taking up a role as player-manager at Mansfield Town.
We'll be back with five more connections between the Blues and Tykes on Thursday.