Men's Team
1
The List: International caps
As we are in an international break, The List this week looks at who is City's most capped player to date. So who has more caps than anyone else representing their country…?
1 Kolo Toure 103 caps, 6 goals (2000-present)
King Kolo easily tops our list with 103 caps won for the Ivory Coast. A veteran of World Cups and Africa Cup of Nations, he shows no sign of international retirement having represented his county for the past 13 years.
2 Yaya Toure 74 caps, 12 goals (2004-present)
Yaya may catch his brother who is three years older – depending on when Kolo stops playing for The Elephants. He started four years later than Kolo at international level and remains an integral part of the Ivory Coast squad.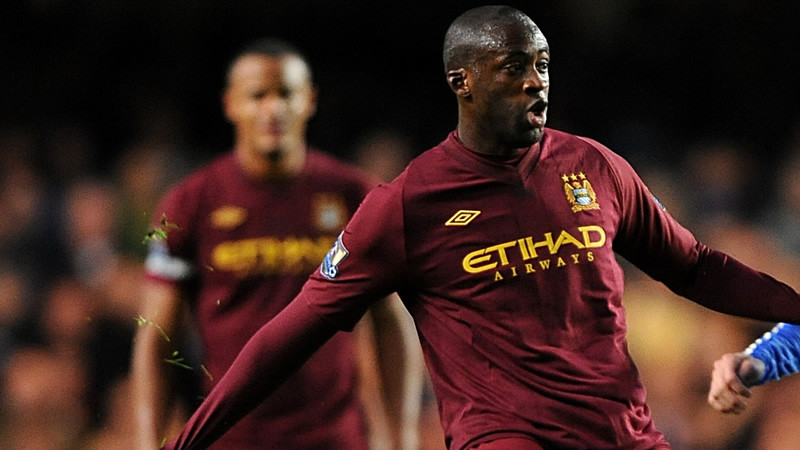 3 David Silva 69 caps, 18 goals (2006-present)
David Silva is well on his way to clocking up a century of appearances for La Roja with 69 already under his belt. No mean feat, either, when you consider he is competing with Xavi, Inietsta, Fabregas, Alonso, Busquets, Mata, Santi Cazorla… the list goes on!
4 Carlos Tevez 62 caps, 13 goals (2004-present)
It's over 18 months since Carlos Tevez last played for Argentina but there is a possibility he will play for his country again one day. A regular for more than seven years before falling out of favour with the national team, his 62 caps are a source of great pride, nonetheless.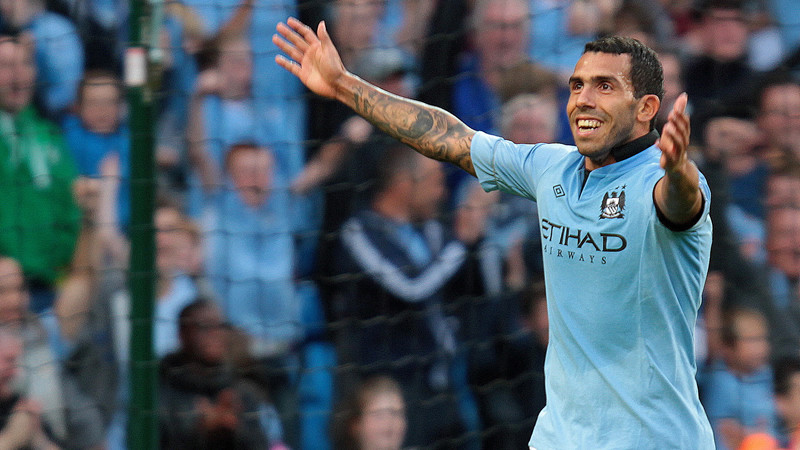 5 Gareth Barry 53 caps, 3 goals (2000-present)
Gareth may have been left out of the last few England squads but he will hope to add to his tally of 53 caps won so far. With another impressive season so far, it's something of a mystery that he's been overlooked in the latest squad for England.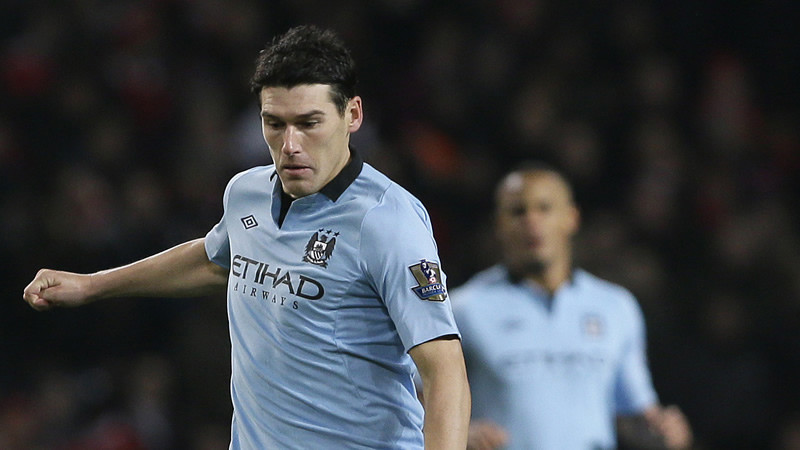 6 Edin Dzeko 51 caps 26 goals (2007-present)
Nobody has a better goals-to-games scoring ration than the Bosnian Diamond. With a rate better than one every two games, no wonder he is idolised in his homeland.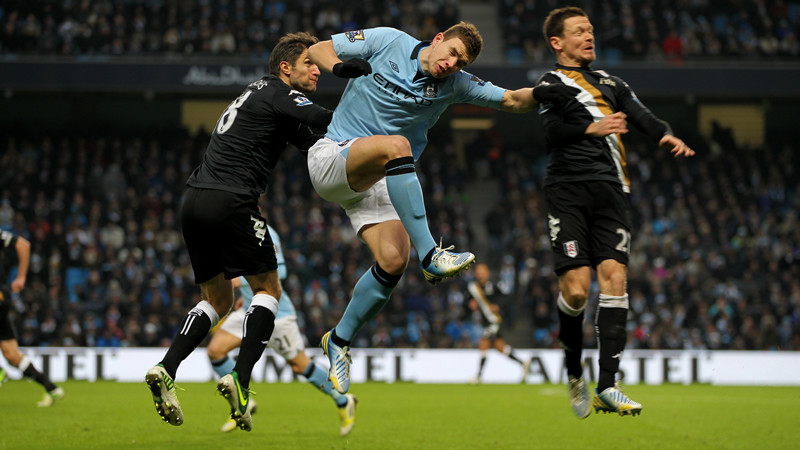 7 Sergio Aguero 42 caps, 17 goal (2006-present)
Sergio is one of the first names on any Argentina manager's team sheet and has won 42 caps to date. Argentina strikers are not in short supply, but Kun is one of the most popular for Argentina supporters.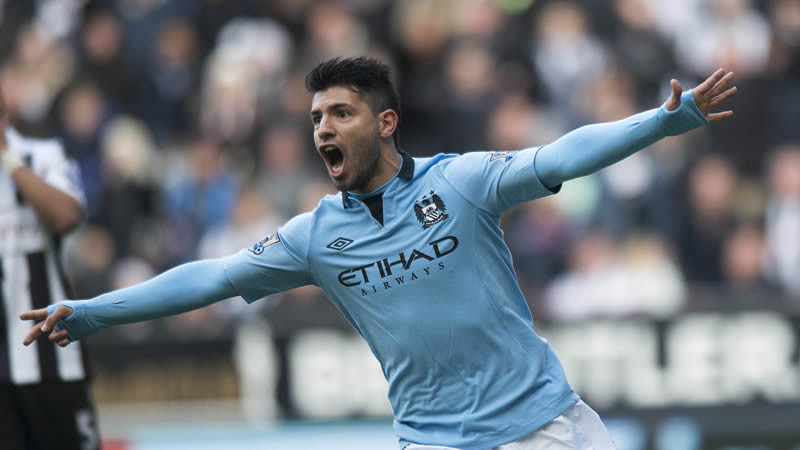 8 Aleks Kolarov 39 caps, 1 goal (2008-present)
The only surprising thing about Aleks Kolarov's international record for Serbia is that he's only managed one goal to date. Aleks has managed 10 in 65 starts for City which suggests he isn't the dead-ball specialist for his country.
9 Samir Nasri 35 caps, 4 goals (2007-present)
Samir's relationship with the national team has blown hot and cold of late and he recently served a three-match international ban, but his 39 caps prove what an important member of Les Blues he is.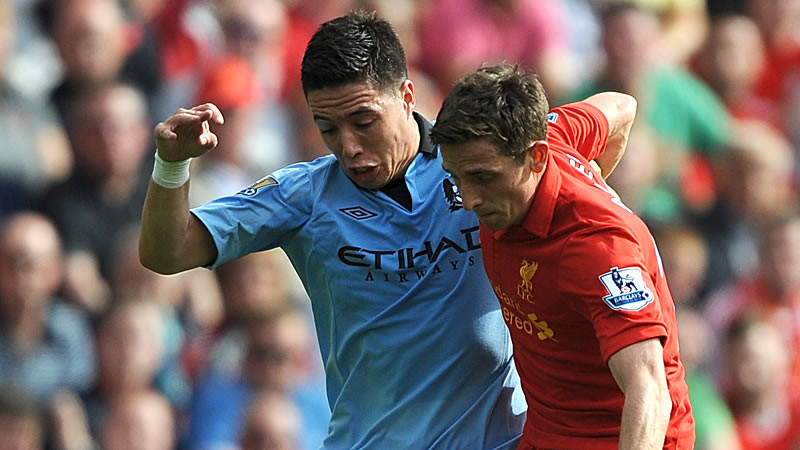 10 James Milner 33 caps, 1 goal (2009-present)
You'd expect James to climb this list steadily in the next few years after becoming a regular for Roy Hodgson's England. The record cap-holder at Under-21 level is now powering towards his half-century and will likely add many more after that.
The next best three are… Joe Hart with 28 caps (2008-present); Joleon Lescott with 23 caps and 1 goal (2007-present) and Gael Clichy who has 16 caps and no goals for France (2008-present).