First Team News
1
The List: Opening day victories
Nothing like a comfortable victory on opening day to get the blood pumping for the new season, so here are City's best curtain-raisers to date…
Ahead of the much-anticipated release of next season's Premier League fixtures on Wednesday, we look back at City's biggest victories on opening day.
5 v Swansea City 4-0 (15 August 2011)
Sneaking into this list is an opening day that few Blues will be able to erase from their memories, as City announced title-winning credentials on a sunny day in August 2011.
New star signing, Sergio Aguero entered the fray from the bench to score twice on a debut that glittered with promise.
Three City goals in 14 minutes gave fans a taste of the thrilling attacking play they would witness over the season, and Aguero's late second added an extra shine to a stunning opening day.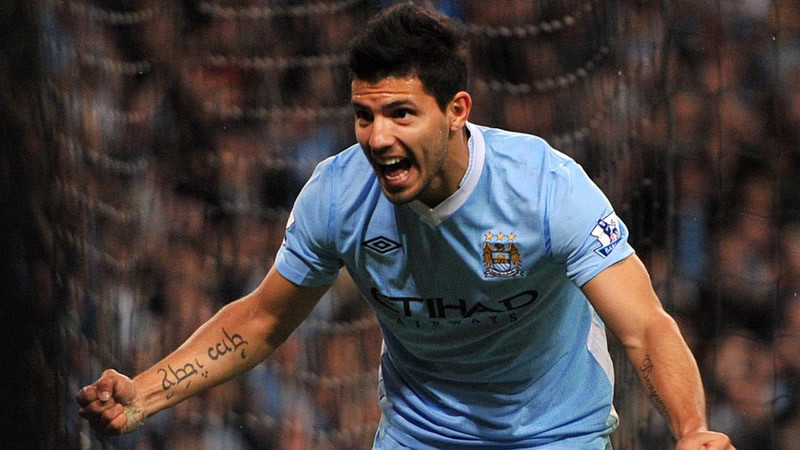 5 v West Ham 4-0 (17 August 1974)
Another 4-0 opening day victory, although this time at Maine Road. The Blues played host to West Ham in August 1974, and the visitors headed home to East London disappointed after shipping four goals in the season's debut 90 minutes.
4 v Bury 5-1 (1 September 1910)
After finishing the 1909-1910 campaign as Division Two Champions, City began the top division adventure with a thumping 5-1 victory against Bury to shoot straight to the top of the table – if only briefly!
3 v Swansea Town 5-0 (27 August 1938)
Unfortunately for fans of the Welsh side, Swansea feature twice in this list – although in 1938 they were known as Swansea Town. On this occasion, the match featured on the Second Division calendar, and the Swans were hit for five and were unable to find a reply.
2 v Grimsby Town 7-2 (3 September 1898)
A 7-2 thumping on opening day might seem unusual, but the crowd at Hyde Road in 1898 were merely seeing a preview for what the rest of the year would bring. City scored 92 goals on their way to the Second Division title, with top scorer Billy Meredith on target 30 times.
1 v Bootle 7-0 (3 September, 1892)
A magnificent seven tops this list for City's biggest margin of victory on opening day. Then known as Ardwick, supporters were treated to a thorough demolition of visitors Bootle as the Division Two campaign kicked off with a 7-0 win in 1892.
A similar scoreline when the 2013/14 season gets underway would certainly have Blues everywhere smiling!