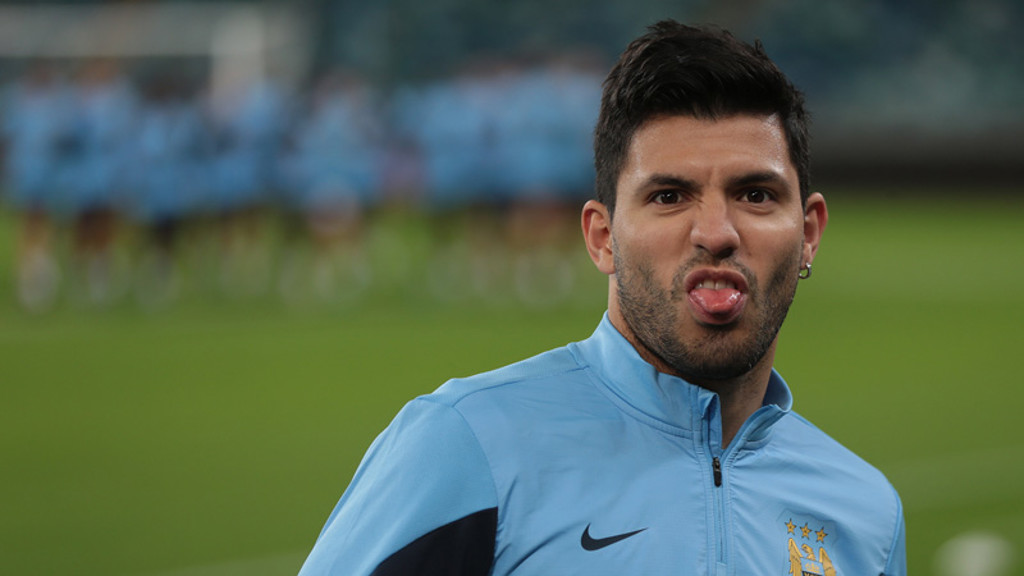 nics
An early morning trip to the airport was top of today's agenda as we set out to welcome a certain Sergio Aguero back from summer break!
As ever, our popular striker was all smiles as he stepped off the plane from Johannesburg, having started his lengthy journey back in Buenos Aires.
The return of Sergio means David Silva and Jesus Navas are the only two yet to report back – both are expected to join us in Hong Kong next week.
Meanwhile, back at base, the hard work continued with the training sessions coming thick and fast ahead of Thursday's match against AmaZulu FC.
Although the players were hard at it, they still managed to find time for the fans at a signing session in the City's SunCoast Casino before their third and final session of the day.
Later in the evening, five of the lads joined the manager for a gala dinner at the Durban Convention Centre.
After the welcoming speeches from the mayor and others, Manuel Pellegrini was invited on stage and presented with some authentic African gifts while Joe Hart, Edin Dzeko, Gael Clichy, Scott Sinclair and Fernandinho mingled with guests.
For Citytv, tonight presented an opportunity to talk to some of the younger members of the travelling group in the form of Shay Facey, Emyr Huws and Devante Cole.
After a hard day's training, we decided to have a bit of fun with the lads, testing them on a blend of general knowledge and football trivia - we will bring you the results very soon here on the official site.
Before the end of the night, I was to be put to the test myself as Micah Richards laid down the table tennis gauntlet!
I was confident the many night's playing ping pong at my local youth club would stand me in good stead, but it turns out my skills are not as slick as they once were - we've still got a few more days though!