Men's Team
1
The List: Top 5 sharp shooters
Thursday must mean it's time for The List – random stats related to City players' performances this season.
Last week we showed how Pablo Zabaleta tops the tacklers list for the Blues so far and this list is all about the strikers and who have fired in the most shots during the current campaign.
Top 5 most shots in Premier League games.
1. Carlos Tevez – 51 shots
City's Argentine striker tops the list with 51 shots so far and he is also the leader in the shots on target list with 28. With eight Premier League goals so far, that means he scores roughly once every six shots.
2. Sergio Aguero – 49 shots
Trailing by two, it's no surprise that Sergio Aguero is hot on the trail of his compatriot. Aguero also has eight Premier League goals so his goals-to-shot ratio is slightly better than Tevez.
Out of the 49 shots, 27 have been on target.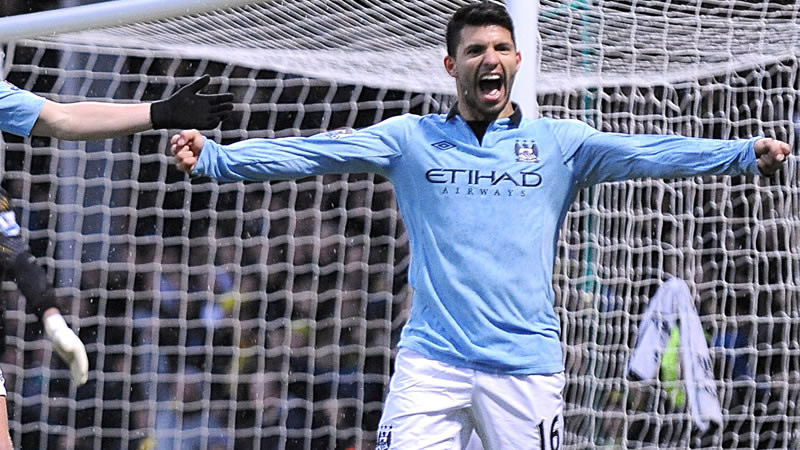 3. Edin Dzeko – 44 shots
Top scorer Edin Dzeko lies in third position with 44 shots of which 23 have been on target – so when Edin shoots, you can bet that one in two will make the keeper work.
His 10 Premier League goals also mean that one in four of his efforts ends up in the back of the net.
4. Yaya Toure – 34 shots
Yaya is the highest placed of any of City's midfielders with a respectable 34 shots registered by the Ivorian.
Only 14 of those efforts have been on target and just four have ended in the back of the net so far – but he's still up there on merit.
If this list was about lung-bursting 50-yard runs, he'd be top!
5. Mario Balotelli – 26 shots
Mario has had the fewest minutes on the pitch out of the top five sharp-shooters, yet he's still managed 26 shots to date.
His return of one Premier League goal means he has been far less prolific than he has been in previous seasons but with less game time, it's hard to construct an accurate picture.
For the record, David Silva is fifth in the shots on target list with 13 so far, yielding three goals.
If you have a list idea you'd like us to compile, let us know on our official Facebook or Twitter pages.