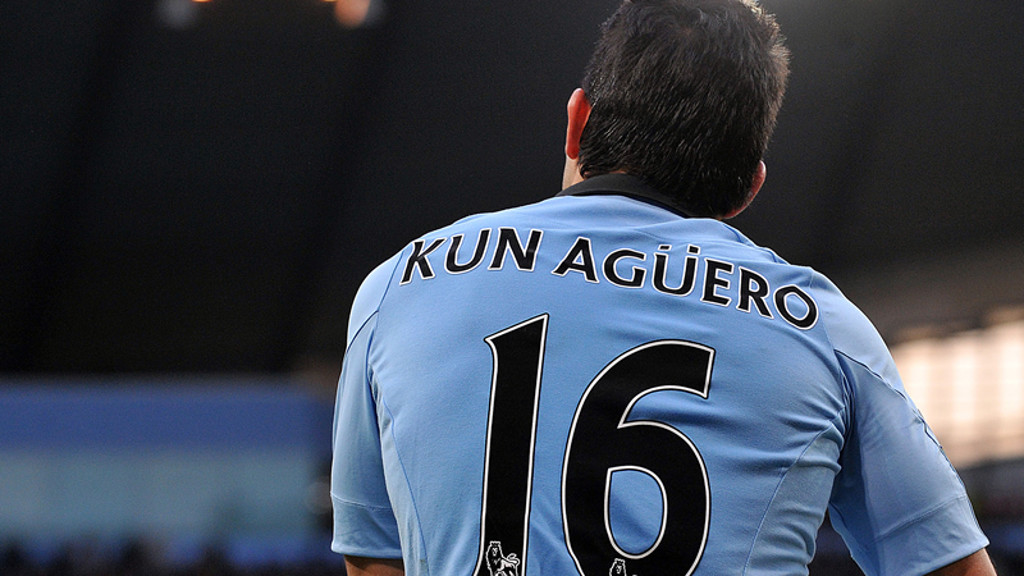 Ever wondered which City player is the most popular when it comes to having their names printed on the back of City shirts?
Well wonder no more – we have the facts and figures of the five most popular shirt names for the 2012/13 season so far.
Taking in sales from the past six months from online purchases, it's perhaps no surprise that Sergio Aguero is far and away the most popular choice.
KUN AGUERO 16 appears on 28% of the 14,253 shirts that make up the Top 10 best-sellers.
He may not top the scoring charts at the moment, but Mario Balotelli is the second most popular shirt name with BALOTELLI 45 accounting for 14% of the Top 10.
Trailing Mario by a few hundred shirt sales is the ever-popular David Silva with 13% of the Top 10 opting for SILVA 21.
Skipper Vincent Kompany takes a very respectable 11% with KOMPANY 4 fittingly in fourth spot and CHAMPIONS 12 has sold marginally less in fifth position.
There have also been healthy sales for TOURE YAYA, TEVEZ, DZEKO, NASRI and HART so far this season with all the players in the first-team having decent showings.
Get your Manchester City 2012/13 Home, Away or Third shirt with your name or your hero's name and number in the CityStore at the Stadium, on Market St or online at mcfc.co.uk/shop today.
Plus, get free Euro printing with every 12/13 Third Shirt saving you £12 - exclusively instore for a limited time only, whilst stocks last.