Men's Team
1
Nimely joins Crystal Palace on loan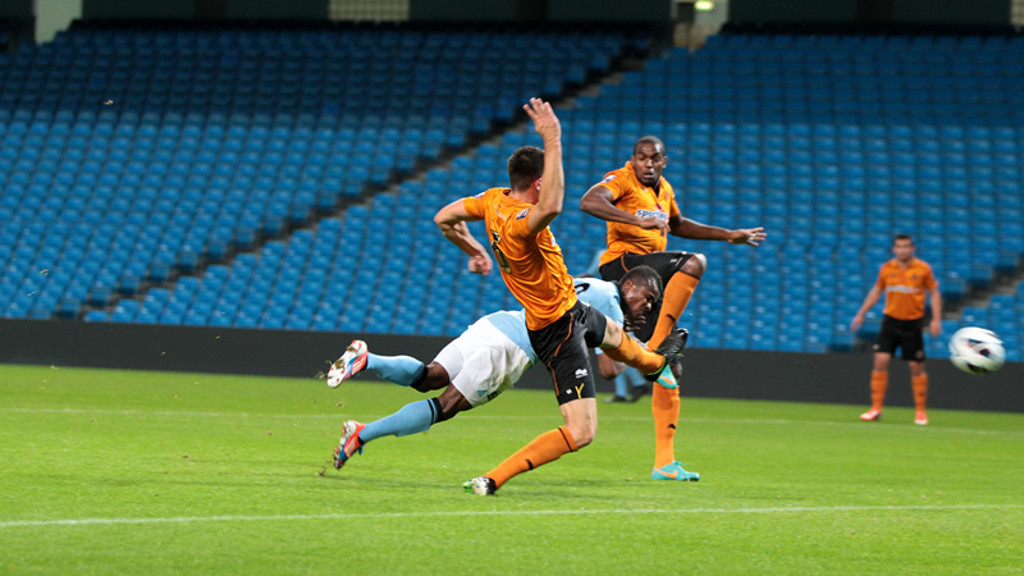 city eds
City youngster Alex Nimely has joined Crystal Palace on loan until the end of the season.
The 21-year-old, who has made five appearances for Attilio Lombardo's u21 side this season, enjoyed loan spells at Middlesborough and Coventry last season.
Nimely will give Lombardo's former side Crystal Palace some additional options as they look to seal promotion back to the Premier League under the guidance of Ian Holloway.
The Liberian-born frontman was named on the bench by Roberto Mancini for City's 1-0 defeat to Borussia Dortmund in December but hasn't featured for the first team since City's 1-1 draw away at Juventus in the Europa League back in December 2010.
Alex made nine appearances for Middlesbrough in the Championship last season and 17 for Coventry City where he found the back of the net once.
We will be following his progress during his time at Selhurst Park in our weekly Loan Watch feature.