First Team News
1
We'll keep pressure on Reds, says Dzeko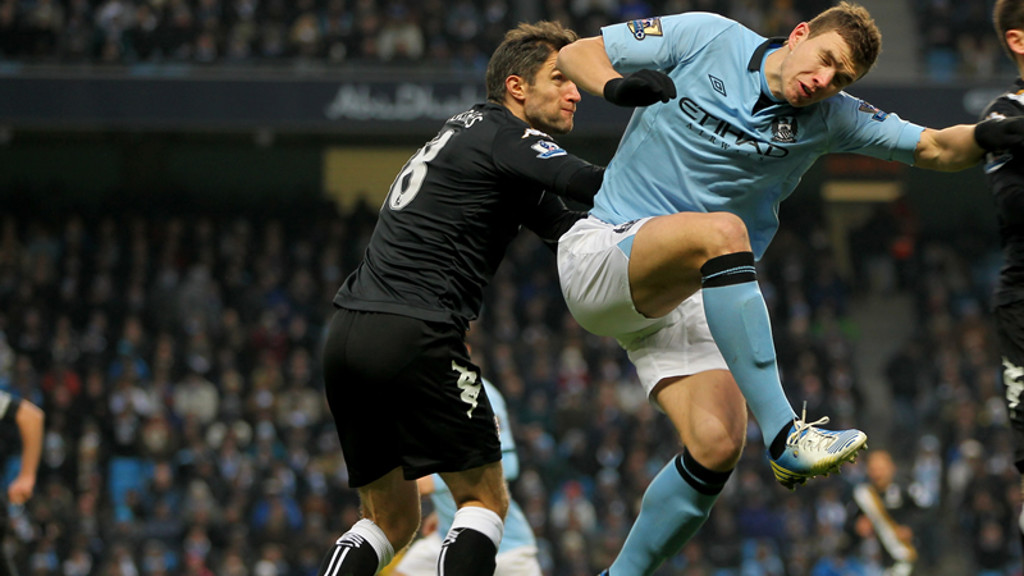 dzeko text pic
Edin Dzeko will watch Tottenham's game with United on Sunday afternoon hoping AVB's men can take points off the Reds.
The Bosnian striker helped City on the way to a 2-0 win with a fierce shot that David Silva profited from and could have helped himself to a couple on another day, but he was happy with the Blues' fifth win on the bounce.
"We have to just keep doing what we're doing," said Dzeko.
"I think Manchester United will drop points sooner or later and I'll be watching tomorrow hoping Tottenham can maybe do us a favour but more importantly, we just need to keep winning and keep the pressure on them."
City's top-scorer was happy for team-mate Silva to take the plaudits against Fulham and was impressed with the Spaniard's finishing.
"David took his goals really well and he is disappointed he didn't maybe get a third, but I'm really pleased for him and that the team won today.
"We are a bit disappointed we didn't score more goals after taking the lead so early in the game and I think if we'd scored again in the first-half we'd have gone on and won by more but sometimes it doesn't pan out like that.
"We got the second at a good time so we have to be happy. I'm disappointed I didn't score, but I think I played OK but as long as we keep winning, I'm happy."