City and Arsenal have had numerous connections over the years, especially with a number of recent high-profile transfers between the two clubs.
Here are the ten we've chosen…
David Seaman
Former England No.1 David Seaman was goalkeeper at Arsenal for 13 years, playing 656 games for the Gunners during an illustrious career. He joined City in 2003, playing 26 times for the Blues before a shoulder injury forced his retirement from football.
Tommy Caton
Former City youth skipper Tommy Caton broke into the Blues' first team aged 16 and went to play 198 times for the Club between 1979 and 1983. He then joined Arsenal for a fee of £500,000 and went on to play almost 100 games during his three years at Highbury before later playing for Charlton and Oxford.
Niall Quinn
While Niall Quinn was an Arsenal player for seven seasons, it was with City that he really made his name. He made close to 100 appearances for the Gunners before joining City in 1990 for a fee of £800,000. Quinn became a cult hero with the Blues' fans, scoring 76 goals in 246 appearances over a six-year period before moving to Sunderland.
Samir Nasri
France international Samir Nasri enjoyed three productive years with Arsenal before calling time on his career with the Gunners in 2011 and joining City. He played 125 times for Arsene Wenger's side, becoming a firm fans' favourite in the process.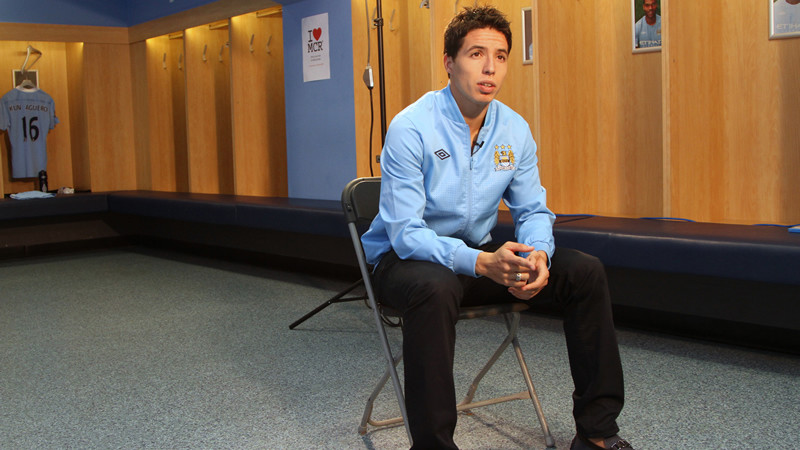 Patrick Vieira
World Cup winner Patrick Vieira finished his playing career with City before becoming the Blues' Football Development Executive – but it is with Arsenal that he is perhaps best remembered as a player having chalked up 406 appearances during a nine-year period. He was an integral part of the Gunners' numerous domestic and European successes in that period.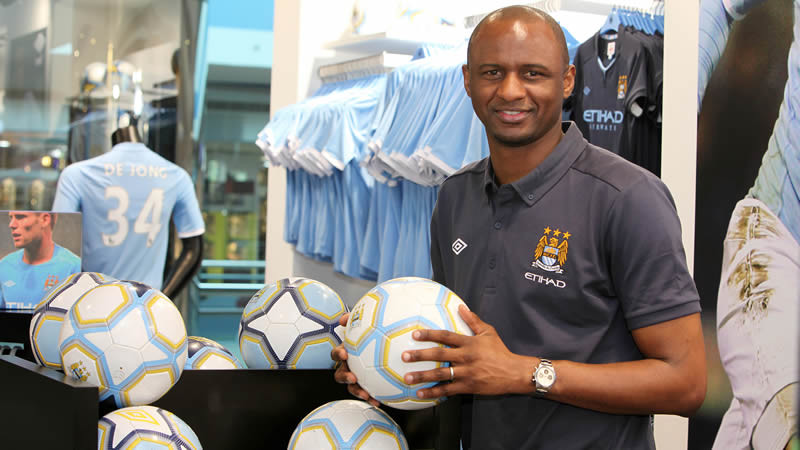 Gael Clichy
France international Gael Clichy had to wait four years before finally winning a regular starting berth at Arsenal where Ashley Cole had previously blocked his path into the senior side. Clichy then became first choice left-back for the next four seasons before joining City in 2011 having made 264 appearances for the Gunners.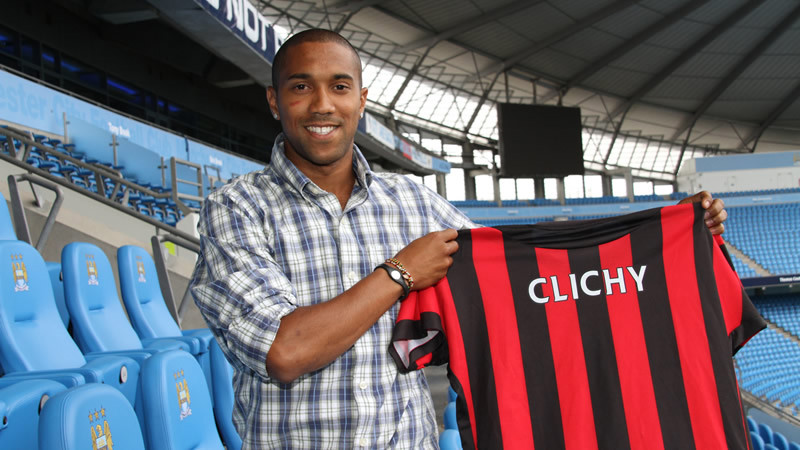 Kolo Toure
Another former member of Arsenal's 'Invincibles', Kolo Toure spent seven seasons with the Gunners and made more than 300 appearances during his time in North London. Kolo joined City in 2009 and is just seven starts away from his 100th appearance for City with whom he has already won a Premier League title winner's medal and an FA Cup winner's medal.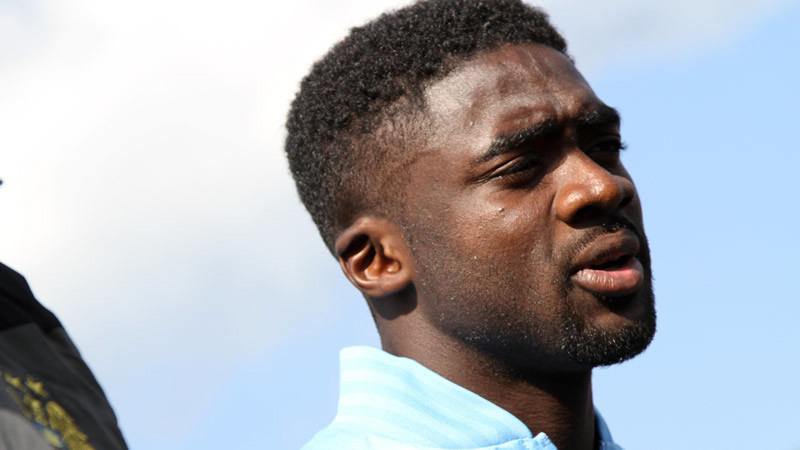 Emmanuel Adebayor
Emmanuel Adebayor had a love/hate relationship with the Arsenal fans for whom he played in front of for three years. He scored 62 goals for the Gunners before moving to City in 2009 and controversially celebrated in front of the Arsenal fans after scoring against his old club. He stayed with City for three years, but was loaned out to Real Madrid and Spurs during that period.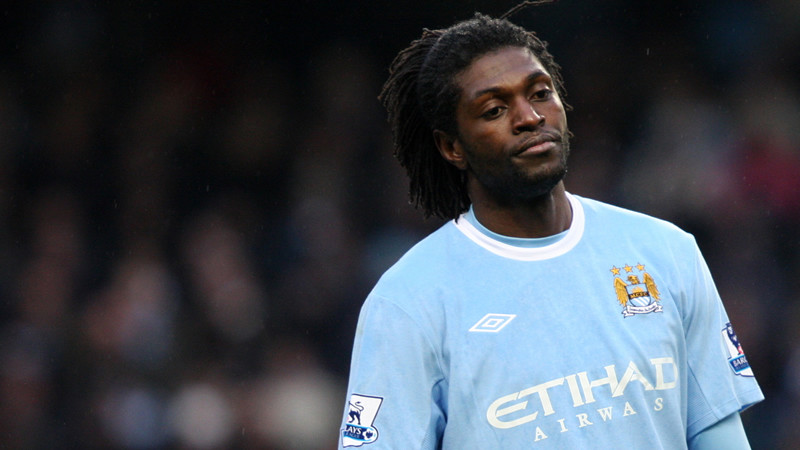 David Rocastle
David Rocastle – 'Rocky' – was a firm favourite during his time with Arsenal and City, though it was with the Gunners that he enjoyed his best period. Rocastle spent eight years at Highbury, playing more than 300 games before moving to Leeds United. He was swapped with David White in 1993 and spent one season with City before joining Chelsea.
Joe Mercer
Like Alan Ball in later years, Joe Mercer played for Arsenal and then managed City. With World War 2 interrupting his Everton career, he moved to Highbury in 1946, spent nine years with the club and made 275 appearances. A decade later, having moved into management with Sheffield United and Aston Villa, he was appointed as manager of the Blues and oversaw the most successful period in the Club's history.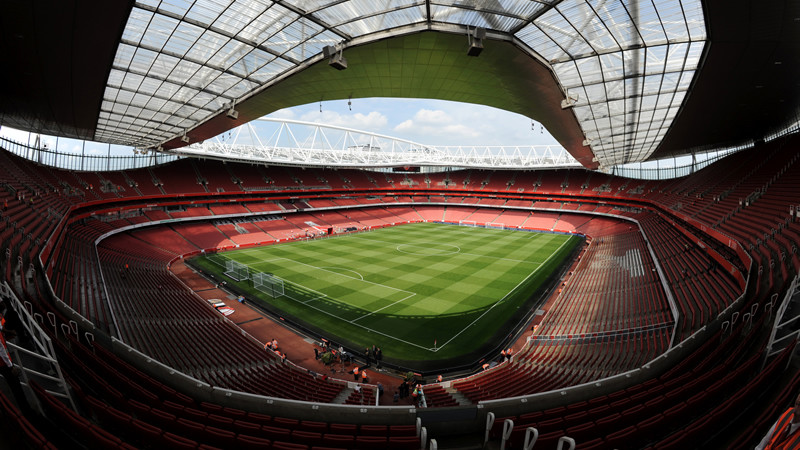 Other connections include Nicolas Anelka, Brian Kidd, Sylvinho, Brian Marwood, Alan Ball, David Platt and, of course, Paul Dickov... the list is endless!